Retail Innovation Conference & Expo 2022: Highlights & Key Takeaways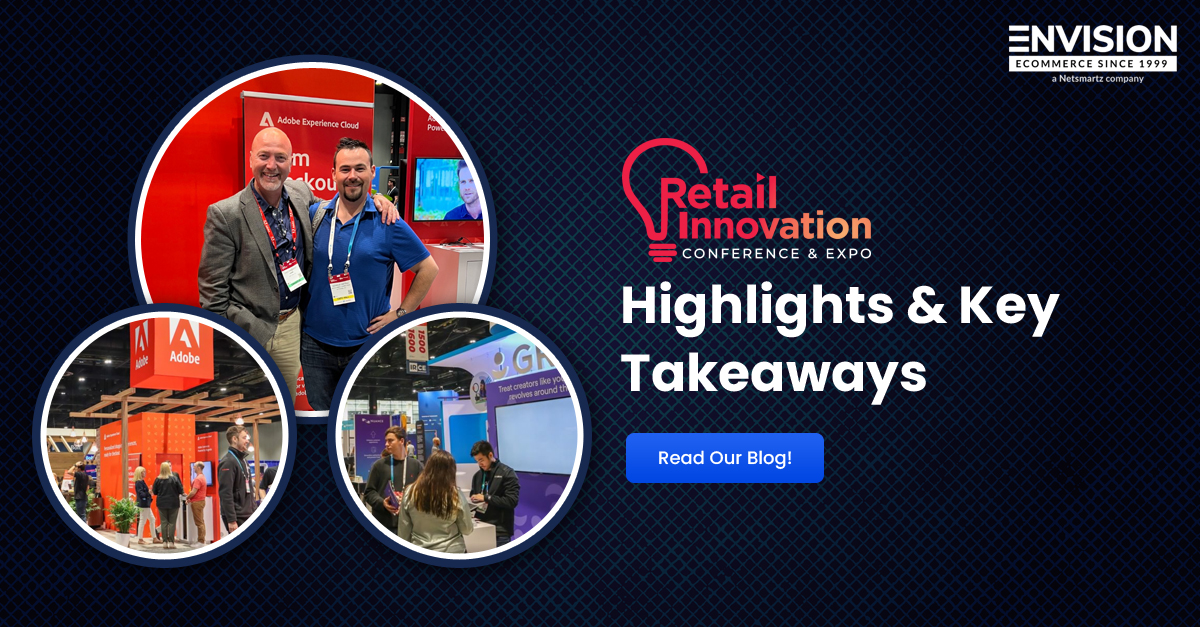 The growth of the eCommerce industry can increase the competition in the retail markets by many folds. In such a scenario, any edge that businesses can have could be the difference between failure and success.
RICE, produced by Retail TouchPoints, was an opportunity for eCommerce enthusiasts to find information about how they can get that edge. Every year, it brings together all facets of eCommerce – including marketing, development platforms, SEM, social media, merchandising, and fulfillment – to provide attendees a 360-degree view of what it takes to win hearts and dollars online. This year, it was organized from May 11-12 at McCormick Place, Chicago.
However, if you missed it, we have got you covered. Keep reading for the highlights of this amazing event and get to know in detail all that you missed.
The Time is Now for Emerging Trends and Technologies
The best time for digital transformation for offline businesses was during the pandemic and the second-best time is NOW. The main focus of #RICE2022 was to help retailers understand the importance of eCommerce and present some good solutions, insights, and trends that help retailers scale business in their respective domains. 
More than 130 speakers from brands like Google, Target, Foot Locker, eBay Ring, ThredUP, Abercrombie & Fitch, and Coach shared insights and success stories during the event to help others formulate their plans accordingly. Some of the hot topics discussed during the event include:
1. BNPL Summit
It was a day-long event that investigated the latest trends and modern consumers' expectations when it comes to payment experiences.
The summit was divided into two parts. While the first one discussed how retailers can improve the customer experience for Buy Now Pay Later, the second one focused on using technologies like AI to lower the risks of this technology.  
Key takeaway: BNPL is a hot feature that retailers can use to optimize customer acquisition and retention rates while growing revenue opportunities in retail. However, it is crucial to take risks into consideration when implementing such a technology.   
2. DTC Workshop
There are many digitally native brands in the eCommerce industry that are now striving to make profits using the direct-to-consumer model. However, increasing cost of acquisition is a big problem for them.
So, the DTC innovation forum was a one-day event to discuss DTC-focused businesses' unique challenges, trends, and goals. Attendees of the discussion left with insights they need to develop customized plans for their clients in the near future.
Rose Hamilton, the CEO of Compass Rose Ventures and a retail veteran, answered attendees' buzzing questions and doubts in the workshop and provided them with actionable insights.
Key takeaway: DTC model is not one-size-fits-all. Every brand brings something new to the table with its own values, missions, and goals. So, analyze your venture and formulate a unique plan when it comes to scaling.
3. The Future of Store Designs
Designs are important for the success of a retail brand in 2022. Melissa Gonzalez, a retail and experiential design expert, addressed some of the cutting-edge store design trends during the event that every retailer should focus on to drive consumers.
Some of the key trends that she discussed include:
The evolution of "experiential design

The role of technology in the phygital world

The power of color immersion
Key takeaway: Personalization, sustainability, and inclusivity are three essential things that brands should focus on while planning store designs in 2022 and years beyond.
4. Personalizing Your Digital Economy
We all know how crucial personalization is to drive consumers in a highly competitive eCommerce market. But, personalization is not limited to product recommendations and a few emails with names in them nowadays. 
The speakers from Adobe and Paypal helped attendees understand how they can power their digital economy through personalization and unified experience management across different target markets, payment types, and business models. 
During the session, Tory Brunker (Sr. Director of Product Marketing & Technical Documentation for Commerce at Adobe) shared how retailers can meet shoppers' needs by adapting to evolving payment landscapes and generating long-term loyalty.
Key takeaway: Want to power your digital economy? Personalization can be your ultimate weapon and solutions like Adobe Commerce can help.
Envision eCommerce at #RICE22
After two years of online meetups and conferences, #RICE22 was much awaited, and we could not afford to miss it. Our Senior Client Solutions Executive, Nicholas Castelli, attended the conference and represented our company.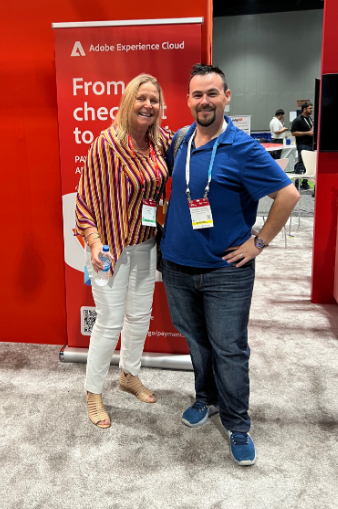 Here is a picture of him with Chris Marquardt (Partner Manager at Adobe) and Outi Greve (Sr. Director, Partner Sales at Adobe) from the conference:
With new learnings and cutting-edge commerce practices, we collected deeper insights during the event into the challenges retailers face to ensure our solutions are aligned. Want to know more about eCommerce trends that can help you scale your business in 2022? Connect now!
Wrapping Up
With insightful discussions, expert speakers, and amazing attendees, the Retail Innovation Conference and Expo 2022 was just a perfect opportunity for retailers to reimagine success in retail. The blog covers some of the important event highlights and hot eCommerce trends that you should keep an eye on. If you do not want to miss it next year, sign up for updates here.