Proven Tips to Enhance Your Magento Store Performance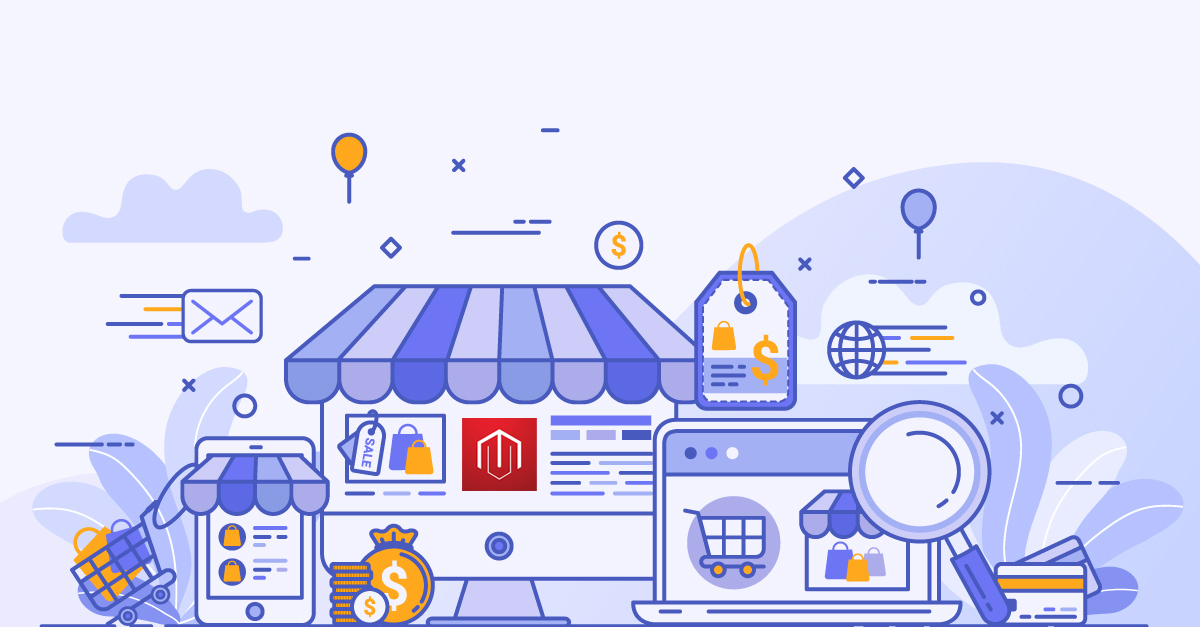 Magento is one of the leading open-source e-commerce platforms. The vast majority of the retailers build a great e-commerce website utilizing super features of the Magento store, features like adaptable shopping cart system, content management technology, and SEO optimization to grow their online business.
Follow these tips below on how to accelerate Magento and keep it sprinting to ensure return shoppers and sales.
1. Latest Version
Always check for the latest updates update your Magento to the latest version if any update is available. Updates consistently turn out with some new features, improved performance, and bug fixes. Always backup your data before running any update. Launch updates on your website during the night hours or minimal traffic on your website, to forestall any technical glitch or confusion. Updating is essential to maintaining your store.
2. Caching Magento
The Magento caching helps with increasing the performance of an average Magento store, explore to the System > Cache Management, select the required things, set "Enable" from the Action dropdown, and afterward hit "Submit" button.
The preferred cache setting for great results is APC + Varnish + NGINX + Memcache.
3. Enabling flat catalog
Magento utilizes the EAV model to save data of customers and products. Enabling the flat catalog for products and categories merges product data into one table, thus improving performance by responding to MySQL queries quicker. If your Magento eCommerce store has more than 1000 products, this can be beneficial.
4. Content delivery network
Computing a content delivery network (CDN) with Magento is perhaps the most effortless approach to seeing decreased load times. It will ensure you are serving your assets (JavaScript, CSS, images) from numerous areas around the world, so they are delivered faster to your customers.
5. Update Anti-Virus
For all conceivable security measures, you should consistently keep your antivirus updated. This way, hackers can be prevented from spreading the virus to your site and hacking it.
6. Optimize Images and videos
Media elements are crucial to the success of any online store. Thus utilizing excellent images and videos is an incredible method of adding visually satisfying elements to your store. Using the optimum size of an image is fundamental for a frictionless performance. Massive images affect the performance of a site, particularly the pages that are densely loaded with pictures.
Utilizing a CDN to serve the images is a practical methodology. This permits the loading of images from a secondary server and prevents excessive load on your server during page loading.
7. Disable the Unused
You will find that your Magento site's security and speed are undermined when many features are running alongside. Yes, you would prefer not to harm your website. In such cases, you have to disable whatever features are added to your site; however, you are currently not being utilized. This will upgrade the performance and speed of your website.
8. Use Powerful Hosting Plans
Choosing a fast and reliable web host can be one of the most significant decisions you make when attempting to improve Magento's performance. We suggest avoiding cheap shared hosting as they will, in general, overcrowd their servers, and you will wind up sharing resources between many individuals who can severely dampen the functionality of your resource-heavy Magento store. When you have an enormous inventory of products, phenomenal resources, and an amazing store, out of which you can earn millions, why not put in a few more bucks to get a good hosting plan.
There are many ways to improve the performance of your Magento Store ranging from implementing caching to CDN, enabling flat catalog to image optimization. However, having a good web host is also imperative. These afore-shared simple yet valuable tips make certain that your Magento based store will generate profit, reputation and solid customer base. However, if you are still confused, you can get help from our Magneto Experts.
We at Envision Ecommerce have a squad of professional Magento Certified Developers to assist you with Magento Speed Optimization services or you can directly contact us at sales@envisionecommerce.com.
Download Blog