Powerful E-Commerce Marketing Tactics to Fetch Sales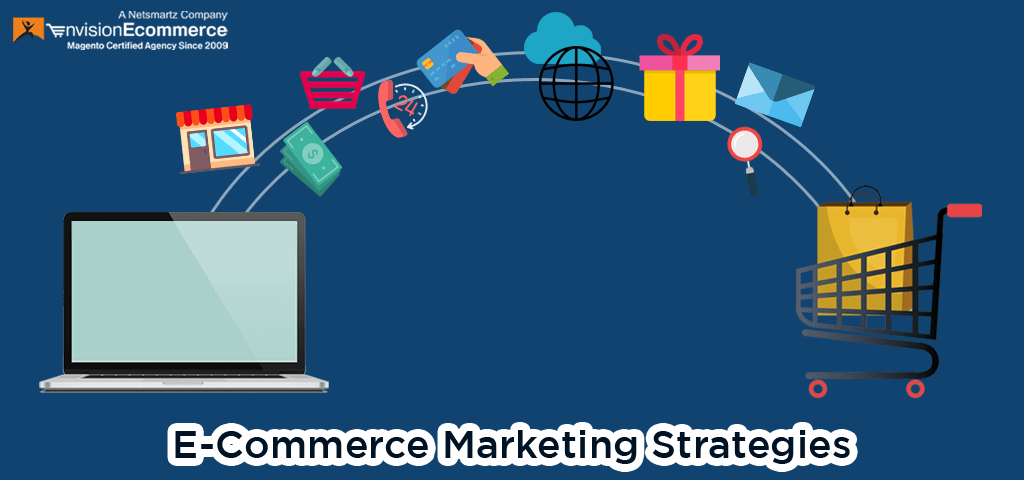 E-commerce is the most current marketing trend that is structuring businesses and enterprises. Businesses and retailers from vivid backgrounds are adopting e-commerce at a high velocity. With a lot of organizations worldwide inclined towards e-commerce, it is predicted to hit 4.8 trillion US dollars by 2021.
The e-commerce business begins by getting an e-commerce website or application developed and then selling products and services over it. According to the U.S Census Bureau, e-commerce sales made up around 10 percent of total U.S. retail sales in the third quarter of 2018.With an increasing number of e-commerce applications and websites, there is competition between business owners to attract customers using fascinating schemes and offers. But, this does not work, at least on its own. It is very important to give users a friendly interface to use your services seamlessly. Moreover, incorporating the latest technologies like AI, voice assistants, and chatbots, which are the recent trends, is making e-commerce applications highly interactive and customer friendly.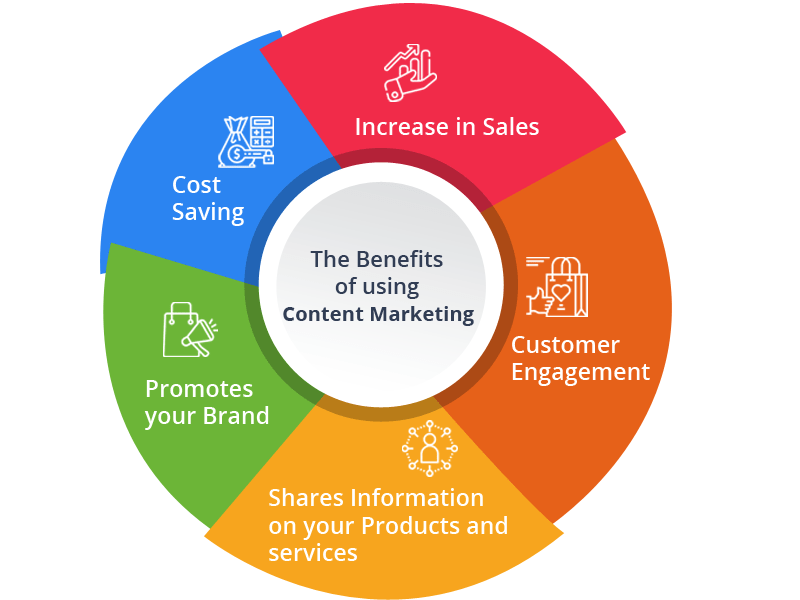 Another major aspect is marketing your e-commerce business to attract customers and fetch profits by sales. Here are some powerful e-commerce marketing strategies that will aid your marketing efforts to bring in more profit:
Content Marketing –the power of text and visuals
High quality and valuable information can turn heads. Content marketing includes strategic marketing that is aimed at creating and distributing content in the form of videos, blogs and social media posts which grab the audience's attention. Major brands like Cisco Systems, P&G and Microsoft use content marketing to introduce and promote their products and services.
The benefits of using content marketing include:
Increase in sales
Customer Engagement
Cost Saving
Promotes your brand
Shares information on your products and services
In order to benefit from content marketing, it is very important to have a strong content marketing strategy in place. A well-planned strategy must include:
Goal of your content
Targeted audience
Type of content
Targeted platforms to share the same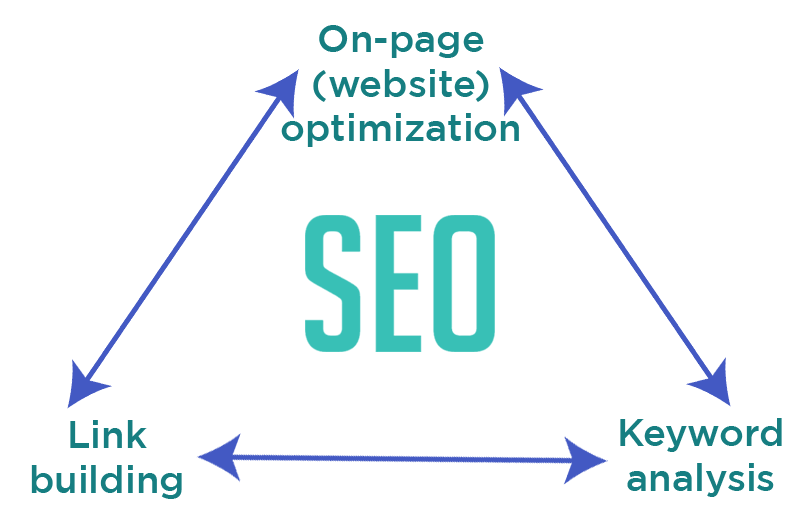 SEO (Search Engine Optimization) – Fetch Organic Traffic
As a process-oriented approach, SEO boosts your presence with increased quality and quantity of organic traffic on your website.
Google and other search engineshave a built-in crawler that gathers information on all the content over the internet. This information is then fed back to the search engine in order to build an index which further uses an algorithm to match data with the user's query.
The following components of SEO contribute towards higher rankings:
Keyword analysis
On-page(website) optimization
Link building
Social Media – Wider Audience with more Reachability
Social media has become the first choice of many people to socialize and interact. According to Statista, there will be 3.02 billion social media users around the world by 2020. This means you have an unlimited user base and you just need to attract them.
For a sure shot at success, you must target the right platform and the relevant users for your products and services. According to Statista, in April of 2019, Facebook tops the chart with 2.32 Billion users, followed by YouTube with 1.9 billion, WhatsApp with 1.6 billion, Facebook Messenger with 1.3 billion, and WeChat at 1.09 billion users.
In addition, 72% of Pinterest users say that Pinterest inspires them shop, and 70% of users say that they discover new products on Pinterest.
Apart from promoting yourself on social media, it is very important to perform regular analytics and determine the impact of your strategy. Remember that your social media should be aiming at:
Getting traffic to your website
Building a strong audience base
Paid ads – Spend some and gain more
Another aspect of social media is promoting your brand through paid ads. Almost all social media platforms have a built-in ad campaign that shares the details of the amount, time and targeted reachability. This is where you need to focus your keywords to run a paid campaign successfully.
Email Marketing – Your promotion in the inbox
The ultimate power of email marketing tends to bring a lot more profit to businesses. This simple approach requires you to send bulk emails while promoting your brand. Such a strategy familiarizes people with your business and gives you a strong user base. According to Statista, there will be around 0.35 billion US dollar expenditure in the US for email advertisements.
Conclusion
The e-commerce world has attracted a lot of people to shop online. Today, this emerging internet domain is moving at a fast pace in order to gain profits and have better ROI. The above-mentioned tips are an important aspect for you to implement as increasing competition and wider opportunities can divert your customers. Also, good e-commerce service providers are there to give your website a strong base by developing it with the latest technology like Magento 2. So, harness these tips and give your e-commerce business a boom.