PayPal in India: Launch of Domestic Payment Services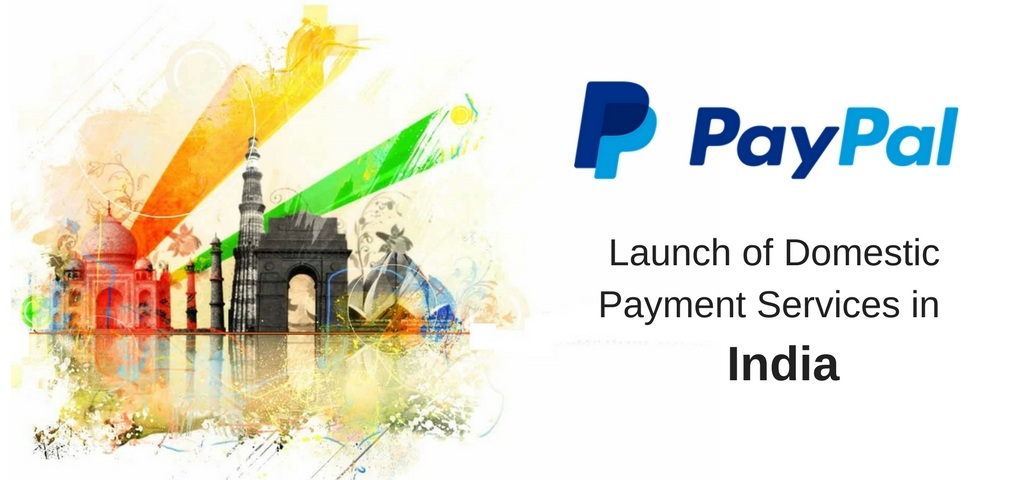 PayPal has recently announced about its domestic payment services in India. With these new domestic operations, the Indian consumers will now be able to use PayPal during the online checkout process at some of India's most famous businesses, like Yatra, PVR, BookMyShow and more. It will be accessible to all merchants from the month of January 2018. However, the cross-border payments has been offered by PayPal in India for close to a decade and PayPal claims to manage a 3rd of India's Business to consumer (B2C) export payments.
According to a statement by PayPal Holdings, Inc: "At launch, Indian consumers can use PayPal to shop online at some of India's most popular businesses. "Merchants offering PayPal will be able to process both local and global payments through PayPal, getting access to PayPal's 218 million customers around the world and in India through a single integration."
It seems quite obvious that PayPal, which is banking on Buyer and Seller protection, has taken too much time to enter into India's crowded payments market where some popular digital payments majors, like Paytm and Amazon Pay, are already well-established by doing aggressive marketing of their services. PayPal covers a solution of 180-days dispute resolution window. In this solution, PayPal promises to refund the money, in a case, where an online seller doesn't deliver the goods ordered by the consumer. Moreover, PayPal also promises to pay the merchant if a consumer doesn't pay for the ordered goods.
According to PayPal in one of its statements, all the merchants using PayPal services will be able to execute both the local as well as global payments via PayPal. Thereby, the merchants can easily get access to PayPal's 218 million consumers across the globe, plus, in India, via just single integration.
Stating on the launch, Rohan Mahadevan, CEO, PayPal Pvt. Limited and SVP, General Manager, APAC at PayPal stated, "India's digital payments journey is on a high growth trajectory and we are proud to be a part of it. We are excited about our prospects in a market that is highly inspirational and aspirational". Moreover, the company also stated, "The Indian government's recent push towards digital payments has also led PayPal to partner with government and state-owned banks on a number of initiatives, including digital financial literacy programme and eTourist Visa (eTV)."
Download Blog