How to Overcome Growth Hurdles in the eCommerce Industry?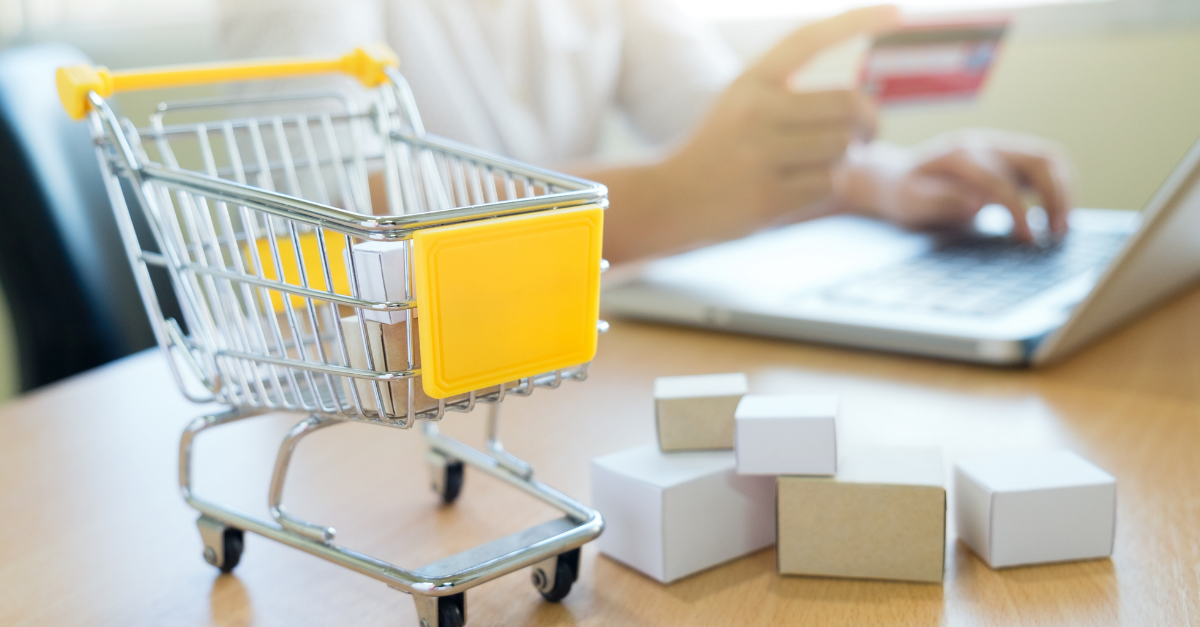 Starting an eCommerce business fascinates almost everyone. But, the challenges and hurdles associated with actually putting your plan in action are not equally thrilling. Digital commerce solutions face many setbacks, disappointments, and hurdles in their journey and you need patience, dedication, and the right strategies to keep going.
No matter how many uncertainties are associated with creating an eCommerce empire, brands that follow tried and tested methodologies create wonders and leave their mark on the world. By taking lessons from mistakes that others made in the past, budding entrepreneurs can make plans that help them strengthen their resilience, stay competitive, and cater to the changing needs of consumers.
In this article, we will talk about all such challenges that you may encounter while growing an eCommerce business to provide effective solutions for each one of them. So, let's get started.
3 Biggest Challenges of the eCommerce Industry and their Solutions
From ensuring the security of the user data to creating personalized shopping experiences, there are many challenges that online retail store owners need to tackle. But, all of them are not new problems and their solutions exist. With the right strategy, eCommerce businesses can successfully overcome these problems to grow their sales and revenues.
1. Shopping Cart Abandonment
According to Forrester, 88% of eCommerce buyers said they have abandoned the cart without completing the purchase. Thus, businesses who don't want to lose out on their customers need to have effective strategies in place to keep them hooked at least until they complete the checkout process.
But, there can be many possible reasons for shopping cart abandonment, that make it a tough problem to tackle. The main challenge is to find out why customers are leaving carts. Businesses can do this in several ways, for example, using the data in analytics, conducting user research, finding dropoff points, or completing checkout flows with competitors. Once they are able to find the reason behind it, they can implement the most suitable solution.
The Solutions:
Say no to hidden costs: One of the main reasons why customers leave shopping carts without completing the order is hidden costs. Many businesses don't show the shipping charges on product pages and when customers see the added amount on the checkout page, they don't trust the website anymore and leave the page right away. Eliminate this problem by displaying shipping charges or providing free shipping promos.
Provide multiple payment options: Usually, eCommerce customers are very particular about their preferred payment method. Thus, if they see it is not available, they don't complete the purchase and leave. You can eliminate this problem by providing them the option to pay through all the popular payment options that are trusted in their country.
Avoid technical issues: Try to review your checkout process frequently to ensure there are no bugs in the process. Also, make sure the code on your checkout page is optimized to avoid delays in page loading.
Along with the above-mentioned solutions, businesses can solve shopping can abandonment problems by optimizing their checkout processes and providing live support throughout the customer journey. Even after customers leave carts, they can retarget them using personalized email reminders and push notifications.
2. Online Identity Verification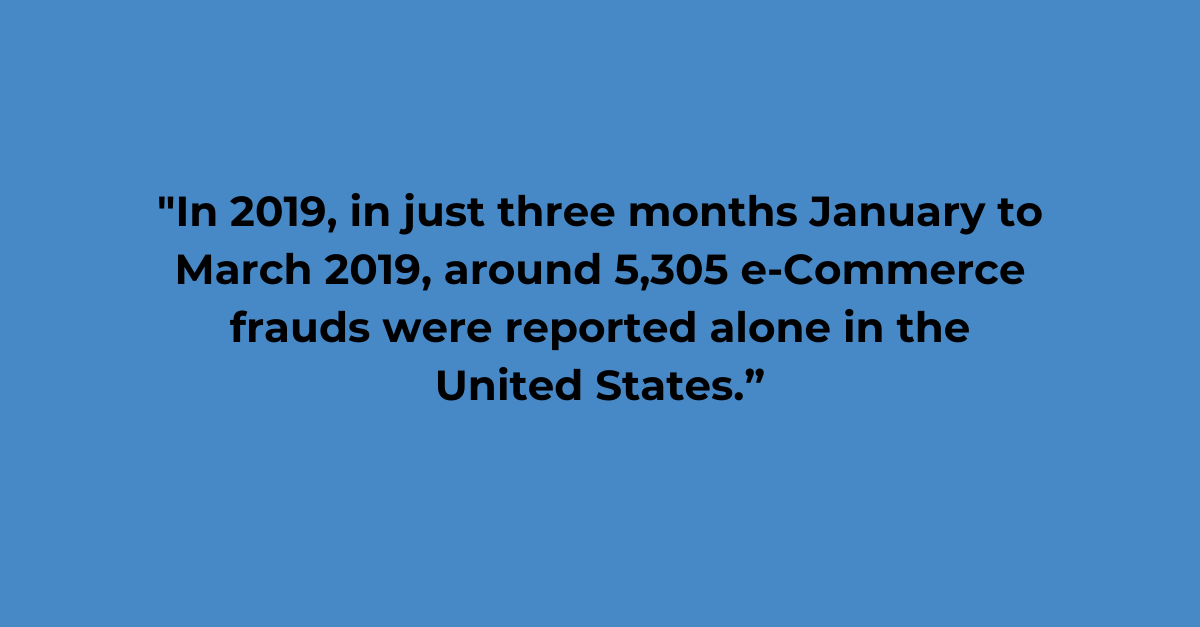 With malicious attacks and frauds increasing every day, businesses must keep an eye on their customers to avoid any type of loss. When a prospective customer visits an eCommerce website, the store owner doesn't have any information that can verify him/her.
While the visitors enter some basic information, you can not predict whether the entered information is authentic or not. Sometimes, as a result of these frauds, eCommerce businesses face significant revenue losses, especially if the number of fake cash-on-delivery orders increases.
As per reports, the most common type of fraud that should be the main concern of merchants is identity theft. While many security protocols like firewall, SSL, and DSL are there, validating the identity of a visitor is a major challenge for businesses that can result in significant losses.
To eliminate this growth hurdle, eCommerce businesses need to have a robust identity verification system that validates the information submitted by website visitors.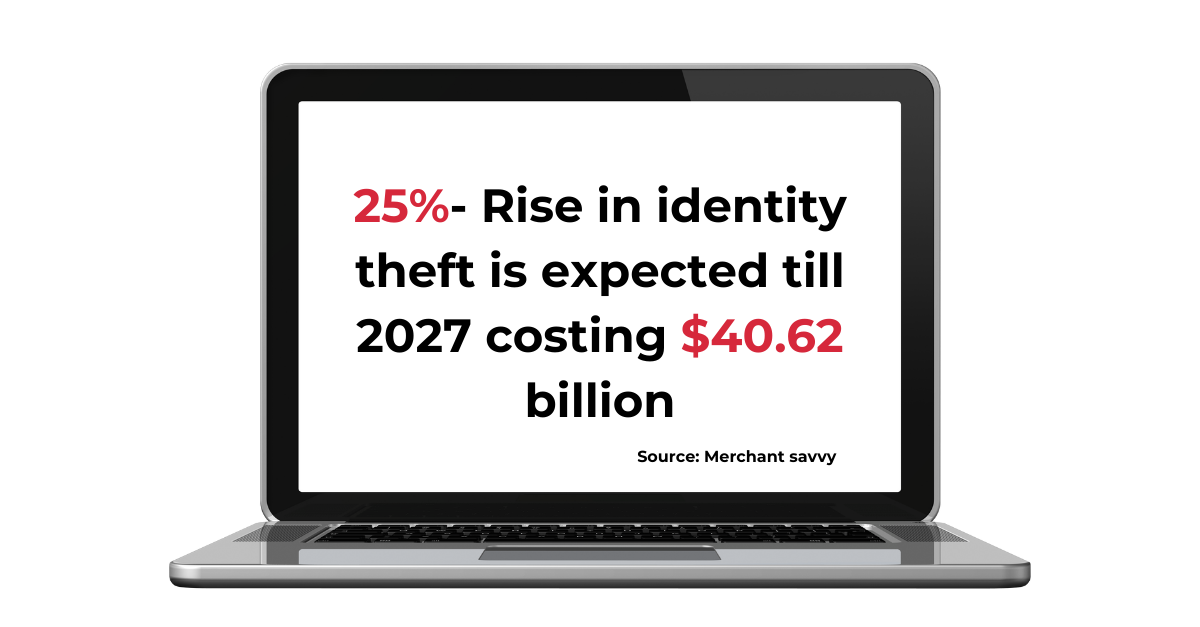 The Solution:
Use software for multi-layer authentication: eCommerce businesses need to use effective software solutions that identify fraud requests by using multi-layer authentication. These solutions have features like identity checks, SSN verification, and instant authentication that can protect eCommerce stores from bogus requests.
Look for signs of suspicious activity: If something unusual happens, your online store management team should be intelligent enough to sense it. A sign of suspicious activity can be a high volume of items ordered or postal codes that do not match with any city.
3. International e-commerce expansion
One of the most interesting things about an eCommerce business is that it doesn't have any boundaries. You can always plan international expansion to scale your business and reach new heights. Though expanding your online services to international markets would be easier than opening a physical store in a new country, it comes with its own challenges.
For example, if you plan the expansion of your online businesses, you won't be worried about the overhead costs of renting a space or hiring resources in a new country. Thus, you can use this saved time and effort towards planning more crucial aspects like making your website stronger, providing a personalized experience to users, and generating revenues.
But, still, there will be many challenges that businesses encounter while planning to sell internationally. Here are some of them:
Language constraints
Integrating new payment solutions
Supply chain management
Suppliers management
Taxes and exchange rates
Setting up a familiar CX
The Solution:
Understand the market
To expand your online business internationally, you need to conduct in-depth market research to develop an understanding of the market dynamics in a new country. Plus, you need to find out the rules and regulations over there and study what mistakes other eCommerce brands are making in that market. Once you get confident about your USP, you can go ahead and reap many benefits that come associated with being a global brand.
Multiple payment methods
Usually, customers are very specific about the mode of payment they prefer and use. So, you must develop your online store in accordance with customer preferences. For example, in some parts of the world, people like to do bank transfers, in others credit cards are widely used.
In Japan, when people purchase something online they receive an order number and they then take it to the physical store to make payment and collect orders. Whereas in many Asian countries, cash-on-deliveries is the widely used payment method. In western countries, online transfer or payment through credit cards is popular. Developing an understanding of the local market is crucial to drive sales and grow your business in a new nation.
Adopt suitable technology: Your eCommerce businesses rely on and perform based on the tech stack behind it. That's why it is crucial to select the right technology before establishing an eCommerce business to avoid hassles later on.
Also, the task of selecting the right tech stack doesn't end after choosing your eCommerce development platform. You need to have the right order management system, data security system, inventory management system, and robust extensions to provide a customized experience to your customers.
Understand cyber laws
To operate an online business successfully, you need to make sure you stay away from every kind of violation. Thus, you must comply with each law and regulation of the country to which you are planning the expansion. It will help you avoid legal issues later on.
Wrapping Up
The last few years catapulted the eCommerce industry like never before. While this change proved as a boon for many retailers who believed in innovation and disruption, the ones who refuse to change, will eventually fail.
The solutions mentioned in this article will only work for the top three challenges facing the eCommerce industry and will help you move a step closer to success. If you are on the lookout for an experienced eCommerce Development Agency that helps you tackle all these challenges, reach out to eCommerce growth strategists at Envision eCommerce.

Download Blog