Online Space for Nutritional Products in India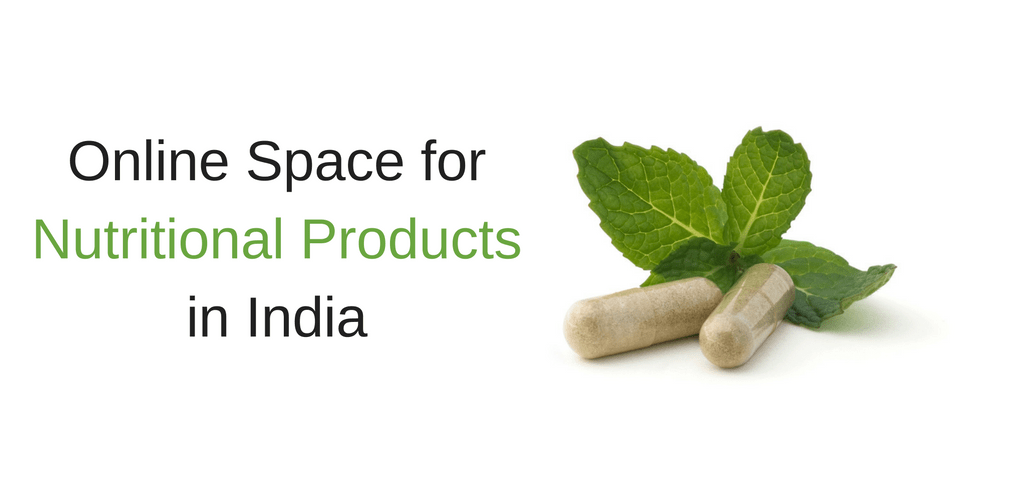 Growing health consciousness & changing lifestyles, combined with improved incomes & standards of living, fueled the growth of nutritional products (or we can say – "Nutraceutical Market") in India. And, these products mainly cover protein supplements, multivitamins protein supplements, vitamin & minerals supplements, ayurvedic & herbals, weight loss supplements, etc. These nutra-products offer outstanding values of nutrition to the human body and keep the body healthy & strong.
India's nutraceutical market is generating revenue at a compound annual growth rate (CAGR) of about 17% and it is projected to grow over two-folds to US$ 6.1 billion by 2020 from the current level of US$ 2.8 billion – according to the Associated Chambers of Commerce and Industry of India (ASSOCHAM) and RNCOS. In fact, it is under its most auspicious stage & budding speedily at double digit rates year-over-year in the country, as per the market reports.
Online nutrition market is booming with the growth of e-Commerce and nutraceutical industries. There are a few segments within nutraceuticals such as sports nutrition, where the target customer is younger, is growing faster than other segments because the younger population has higher online penetration rates. This consistently rising demand from the sports industry is also a major driver which is helping Nutraceutical industry in taking up space online.
Given that nutraceuticals require a tremendous amount of customer education, content and mobile will play a large role in growing this category online. Growing health awareness in the country and increasing per capita incomes will all lead to growth in the industry.
Adding further from the Frost & Sullivan analysis, there was only about 15% of Nutraceutical's penetration in the India. However, on a global basis, this market generated around US$168 billion in terms of revenue in 2013 where India had a 2% (approx.) demand share and receiving near around $2 billion. With a continuous growth of 17.1% in its compound annual growth rate (CAGR), the Indian market is projected to touch an amount of $4 billion by the year of 2018. After reviewing the previous 1-2 years, the functional beverages have appeared as the firmest rising category for the Indian market, by way of businesses escalating their portfolio in this field. And, this category is projected to rise at a CAGR of 21.7% by the year of 2018.
With the rise of diabetic and pre-diabetic patients in India, the space for nutritional product sales is very promising. The lifestyle that the Indian mass follows will cause an estimated 67 million diabetic patients plus 30 million in a pre-diabetic condition. These are the main consumers for the future Nutritional Market. The growing prescription of these nutritional supplements by physicians or medical doctor is also encouraging the market for long-standing sustainability.
And, this is a good news for the players who are already in this business of offering healthy & quality nutritional products to their consumers that promise to be the best solution for youth, health, and strength. The success and long-standing sustainability of a nutritional product based business in Indian Nutraceutical Market is reliant on their original, safe and quality products.
Download Blog