Omnichannel Marketing: How to Deliver Experience that Matters?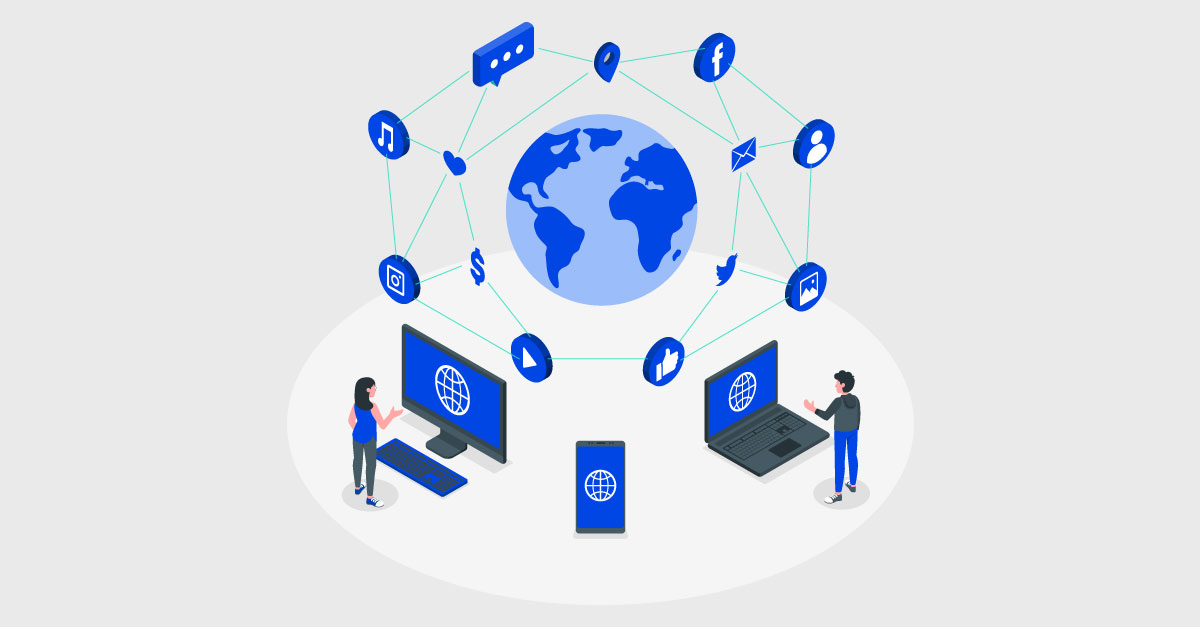 According to research, more than 70% of consumers use multiple channels while purchasing online. For example, if they visit an online store for the first time on mobile, they may later open the website on a desktop to do more research before completing the purchase.
Or, they may like to explore your social media channels to learn more about your brand and how you deal with your consumers. That's why modern retailers and marketers must offer a seamless and consistent CX across all devices and platforms. It is only possible with effective omnichannel marketing.
This blog will teach us everything about omnichannel marketing, its benefits, and how you can design your strategy to get the best possible results. So, let's get started.
What is Omnichannel Marketing?
Omnichannel marketing is a multi-channel and strategic approach that provides customers with a unified experience across all touchpoints.
An omnichannel marketing strategy aims to build high-quality connections that compel consumers to take action. It is all about meeting the world with a consistent message and brand face – no matter where they are. Here are some advantages of having an omnichannel approach while managing your eCommerce business: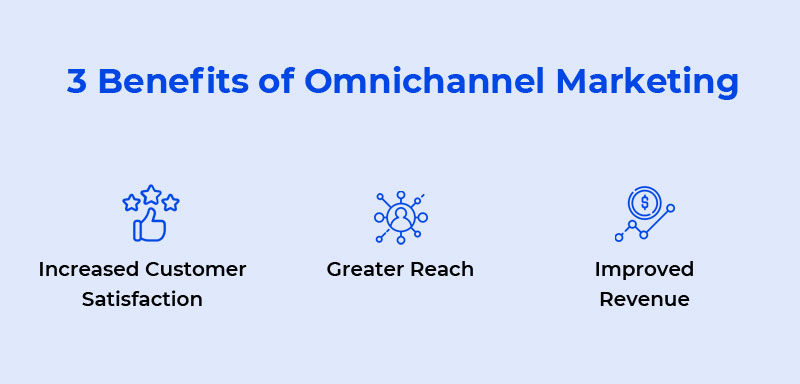 Increased customer satisfaction: Customers will be happier when they know that they have several methods to reach your sales and customer service teams in case of any problem or query. Also, it will be awesome if they can purchase your products or avail of your offerings regardless of the platform or device they are using. Boosted customer satisfaction is how to scale an eCommerce business and grow beyond limits.
Greater reach: With omnichannel marketing, you can reach out to your customers where they are. They will no longer need to make efforts to find your products or representatives. Your products or services will be just a click, a message, or an email away for prospective customers using this approach.
Improved revenue: If you target and serve people on several platforms, it will be much easier for them to purchase your products/services. Providing a multi-channel experience also guarantees that it is easier for consumers to purchase from you again or renew their subscriptions, generating recurring revenue.
How Can eCommerce Businesses Execute Omnichannel Marketing Seamlessly?
While omnichannel marketing has countless benefits for eCommerce businesses, it sometimes becomes hard for business owners to manage every single channel and provide a consistent experience. Here are some tips that can help:
1. Embrace the Headless CMS Approach
Investing in Headless Commerce is worth every penny for eCommerce businesses. It lets marketing teams create content once and show it across all channels and devices. Headless commerce's flexibility in terms of design lets retailers offer personalized content on mobile apps, emails, devices like smartwatches, etc.
A headless CMS also enables eCommerce business owners to provide customers with perks like real-time order information via SMS and personalized recommendation depending on products they may have searched for on any other platform or device.
Using APIs, headless CMS also makes integration with other software and tools easy and flexible. For example, you can integrate:
Messaging apps to connect with different types of customers
Localization platforms to localize your website content
DMP systems to manage your omnichannel campaigns
CRM systems to manage and control data
With a headless CMS, the possibilities are countless, and with the right strategy, you can create a highly personalized eCommerce store that delivers high ROI.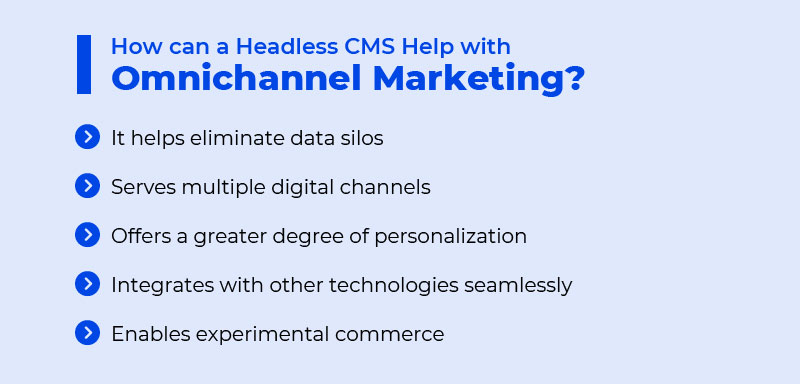 2. Invest in Customer Segmentation
Even if you implement a headless CMS, you will have a hard time generating results without the right strategy. While it will enable you to create content once and deliver it across channels, it will be your responsibility to ensure that users get the right content. To run an omnichannel marketing campaign that provides high ROI, you need to make sure you know your audience and their preferences.
Customer segmentation is a necessity for omnichannel marketing. It doesn't matter if you have 2 or 20 systems connected; the content should still be targeted to particular segment needs. You can start segmenting your customers using the data you have collected or the insights you gather from marketing automation tools. Knowing about your different customer segments will give you an edge over competitors and will make your omnichannel marketing more effective.
3. Choose Your Channels Wisely
While omnichannel marketing means being present for your customers everywhere, you should not waste their time on each channel, especially where they do not want to connect. Not all channels are created for the same purpose. Thus, when developing an omnichannel marketing strategy, ensure you know where to distribute the content and how often.
Customer data and monitoring of how customers behave across channels shall give you invaluable insights on where to scale up or down your efforts.
Wrapping Up
As customers' expectations are increasing with every passing day, it is mandatory to have relevance in content and experience across touchpoints. eCommerce businesses can scale beyond limits and grow fast by having an effective omnichannel marketing strategy.
For more information, you can contact breakneck eCommerce marketing experts at Envision eCommerce.