Envision eCommerce Appoints Nicholas Castelli as Sr. Client Solutions Executive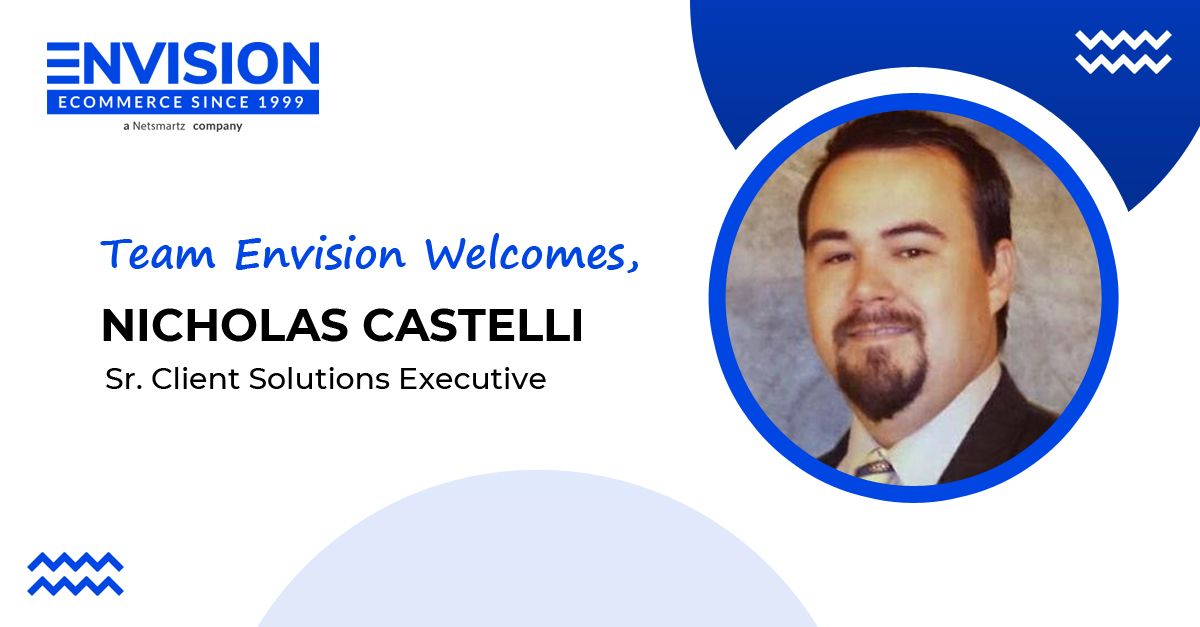 Envision eCommerce has announced the appointment of Nicholas Castelli as the Sr. Client Solutions Executive to strengthen its team and help drive growth for its clients. Nicholas will be driving Envision eCommerce's client success strategies and using his extensive experience for expanding the company's offering to clients across geographies.
Nicholas comes with more than ten years of experience in the eCommerce industry and has been a successful sales engineer and technical engineer at various prestigious organizations across countries. Nicholas served as Sr. Sales Engineer, Magento at Alpine Consulting, a Hero Digital Company, in his last job role. Now, as the Sr. Client Solutions Executive at Envision eCommerce, Nicholas will strategically find and implement growth opportunities for the company's clients so that they can scale faster and grow internationally.
"I have always had a passion for partnering with businesses and retailers to help them leverage technology and realize end-to-end digital transformation; from initial adoption to accelerating digital growth. As such I'm extremely excited to join Envision eCommerce, and to empower our clients to reach their objectives across every aspect of their digital commerce journey!" said Nicholas.
"As Envision eCommerce continues to grow, Nicholas will play a central role in how our company's suite of revolutionary strategies impact the eCommerce industry and beyond to drive digital transformation for budding businesses across various industries. We welcome him to the Envision family," said Sanjay Agarwal, Chief Operating Officer at Envision eCommerce.
Commenting on the appointment, Manipal Dhariwal, the CEO of Envision eCommerce, said, "We welcome Nicholas to the Envision family. As we look forward to growing our operation in FY22, experienced people like Nicholas would strengthen our team and help drive success through new strategic plans and initiatives. With Nicholas joining our client success team, we hope to fortify our offerings across continents further and diversify the business by using new platforms, technologies, and methodologies to complement our team's capabilities. I wish him all the best for a successful journey at Envision eCommerce."
About Envision eCommerce
Envision eCommerce is a global Digital Commerce Development Agency headquartered in Rochester, New York. The company's primary goal is to develop and deliver reliable, scalable, and affordable eCommerce experiences using out-of-the-box features and capabilities of Magento to clients worldwide. Being Adobe Silver partners, they specialize in helping enterprise-level organizations and startups achieve their aggressive growth targets using Adobe Commerce Solutions.