More Magento Certified Professionals in Envision Ecommerce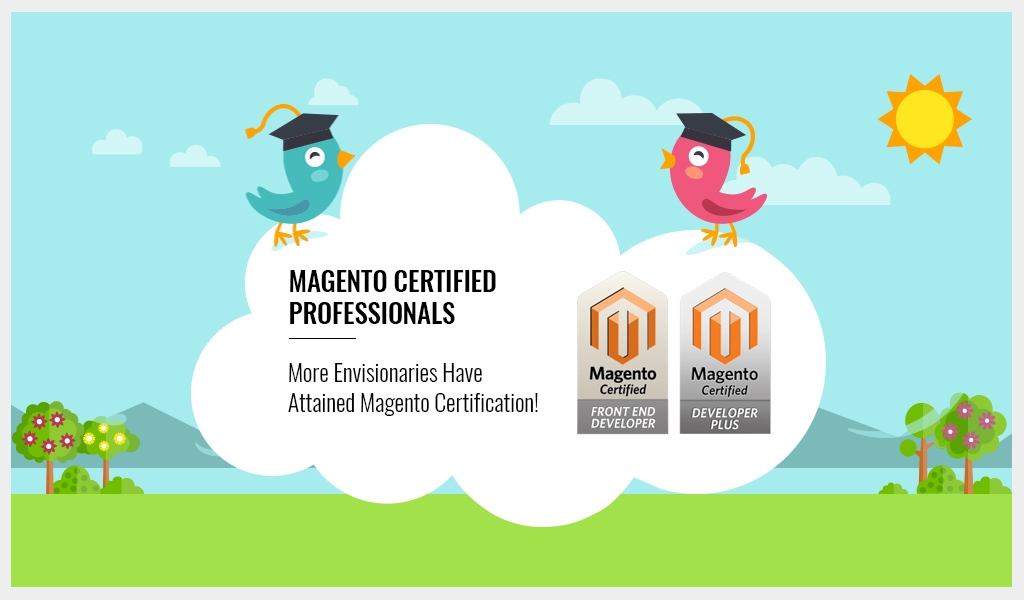 Envisionaries have added another great achievement to their pool. We are very excited to announce that we have now 2 more Envisionaries who are now Magento Certified Professionals (Magento Certified Developer plus and Magento Certified Frontend Developer).
Including one previous Magento Certified Solution Specialist and 2 new Magento superstars, we now have total 3 Magento Certified professionals in Envision Ecommerce. So now you can be doubly sure of the utmost quality of our Magento solutions.
Since our inception, we are always geared towards becoming the leader in this domain and this is yet one more step to prove our commitment for the same. Not only Envision Ecommerce facilitates a great platform to its team to learn & explore something new or some tricky nuances, but also sponsors the certifications to those professionals who eagerly want to differentiate themselves from the competition.We want more eCommerce enthusiasts who want to attain this next level of achievements & Magento certified developers, who have already claimed their reflective knowledge of Magento platform, to join our fast growing team of Envisionaries.
We also offer free eCommerce consultancy as our certified professionals have an appropriate expertise in supporting you for your every kind of eCommerce business related needs.
Download Blog