Meet Magento Singapore 2020 – Asia Pacific's Grand Magento Event of the Year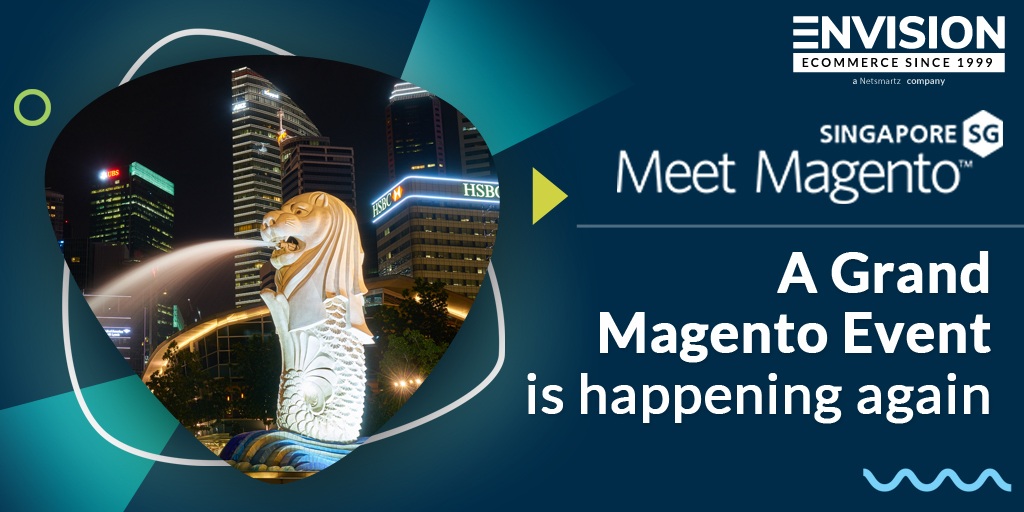 The much-awaited Asia Pacific's biggest Magento event, i.e. Meet Magento SG 2020 is going to take place in Singapore on 26th November 2020. Being just around the corner, this event has started grabbing attention of Magento enthusiasts, developers, solutions and technology partners, Commerce experts, merchants and system integrators from across the globe.
What to expect from this up-coming Meet Magento Singapore 2020?
Meet Magento Singapore 2020 will serve as an enormous opportunity for Magento fanatics to network and connect with the world's leading experts in the Magento ecosystem. Not only it will give you an insight into Magento's present (latest Magento trends) and future, but also in how the Adobe's integration can facilitate to produce personalized experience.
As every Magento meetup is turning awe-inspiring, this event will do have a line-up of the most influential international speakers. The objectives of this meetup will be only aiming at new synergy creation between Magento like-minded people, focusing on industry innovation via keynote presentations, and exploring the most recent Adobe commerce (magento commerce) trends.
Meet Envision Ecommerce at Meet Magento SG
After participating and interacting with such Magento devotees at Meet Magento Singapore, like every year, Envision Ecommerce is going to participate again in this event of 2020. Being a Magento Business Solution Partner Company, Envision Ecommerce has been offering Magento solutions since 2009.
What's more, we have already integrated over 150 online stores with a number of third parties, executed over 500 ecommerce implementations and delivered custom interface-based resolutions to thousands of e-commerce businesses available around the world. From building e-commerce websites to migration or replatforming, support, e-commerce testing, customization and front end development, AI for e-commerce, mobile commerce, white-labeled or automated e-commerce solutions and enterprise level solutions, we have the knowledge and practice to tame Magento capabilities to take your e-commerce business to next level.
A Grand Opportunity that You Don't Want to Miss
New technological innovations that put in great value to the Magento e-commerce ecosystem have always been supported and encouraged by such events. Thereby, this Meet Magento SG will also bring enormous opportunities for brands and retailers to recognize their Commerce vision.
We are excited and looking forward to this meetup 'Meet Magento SG 2020.' If you too are eager and seeking to get actionable insights, and know about the latest trends in the world of Magento, Meet Magento Singapore is your way ahead. In short, it is a huge opportunity you should not miss!
And, we at Envision Ecommerce are again ready with our certified Magento experts to meet you up in this Asia Pacific's grand Magento e-commerce event. Till then stay tuned with us!
For more details on the Meetup and registration, you can visit https://sg.meet-magento.com/
Download Blog