Meet Envision eCommerce at Meet Magento New York 2020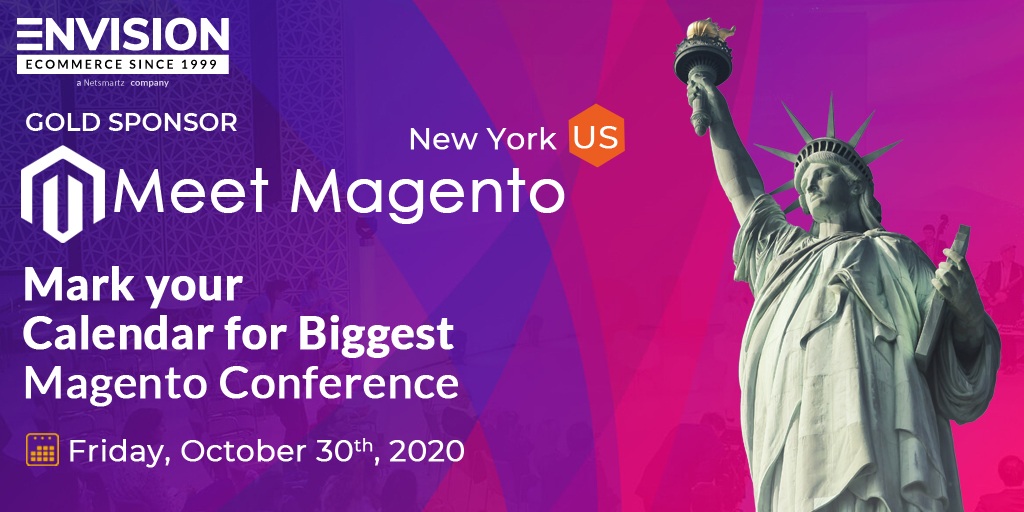 Envision eCommerce, a Magento Solution Partner Company, is thrilled to announce that we are a Gold Sponsor at biggest Meet Magento event – Meet Magento New York 2020(#MM20NYC).
Why Meet Magento New York 2020?
Meet Magento New York is the only Meet Magento event in the USA. As a leading eCommerce conference, you can expect to find Magento merchants, experienced developers and other technology partners sharing knowledge and best practices around the Magento platform. It is an opportunity for the community to come together.
If you are also joining Meet Magento New York 2020, take the opportunity to meet us at our Envision eCommerce virtual booth and learn more about how we Make Market and Manage digital transformation journey with our Magento expertise.
We're very excited to be sponsoring the event this year! You will be able to join our talks to find out everything you need to know about us.
We look forward to meeting you at the conference! Reach out to us on LinkedIn or Twitter and schedule a meeting in advance to avoid the last-minute hassle.
Youtube Video: https://youtu.be/QKH1Nffm-pY
Download Blog