Meet Magento India 2018 – A Throwback by Envision Ecommerce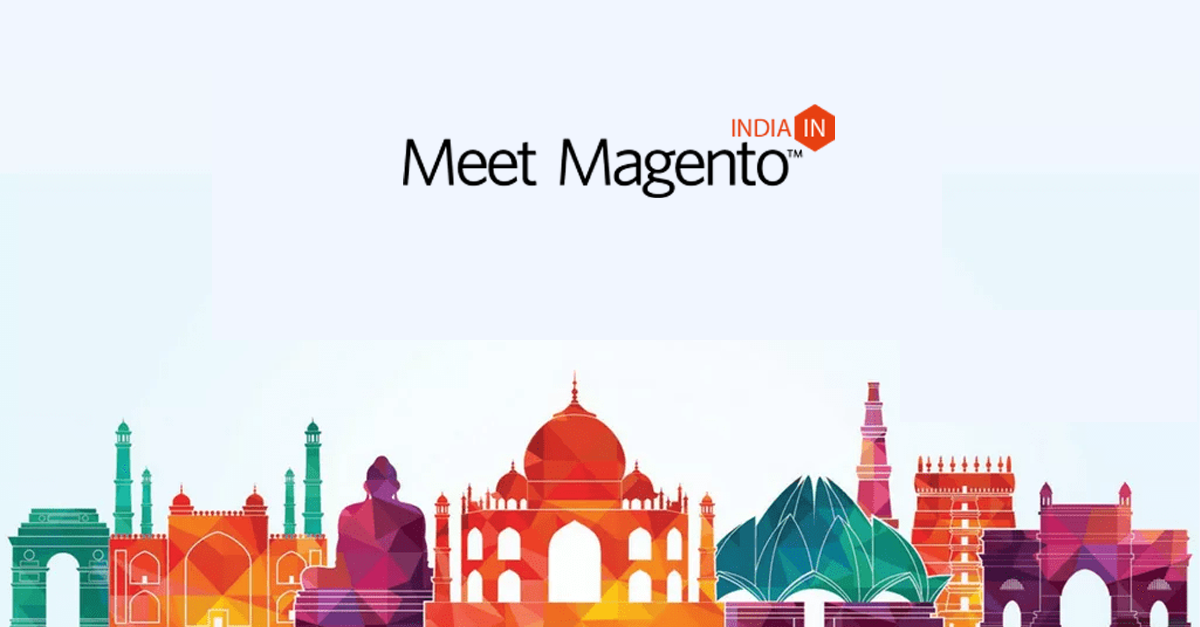 Meet Magento India 2018 event just took place on 6th – 7th Jan and what an amazing Magento-riffic event it was. Yes, we had a great pleasure of experiencing this special two-day eCommerce conference, filled with Magento like-minded people, amazing food and new things to learn.
The day kicked off with welcome remarks by Brent W. Peterson (Chief Magento Evangelist & Agency Coach at Wagento) and Vijay Golani (Magento U Trainer and VP of Development at Wagento). They were soon followed by Mark Lehnard speaking on Business Momentum & Roadmap.
Next, PayPal's Nari Subramanian shared a very interesting stats about the GIG economy in India – "One out of four freelancers in the world is from India".
After morning snacks, the first session had been started by Shaktisinh Thakor (Magento 2 Certified Solution Specialist & Project Manager at Wagento) & Chandran Mudaliar (Project Manager at Wagento) on the hot-button topic – "Successful implementation of Magento B2B".
The rest of the day was followed by insights from great speakers, like Miguel Balparda, Dr. G. Ananthakrishnan, Stefan Willkommer, David Manners, Jeries Eadeh, Bharat Sharma, Vinai Kopp, Nirmal Arya, Monika Agarwal, Mohan Natarajan, Sulagno Mukherjee, Pradip Shah, Vikrant Shukla (Our COO), Eugene Shakhsuvarov and Vatsal K Shah.
The event was packed with some very interesting and vibrant presentations, like – "The story about selling the unicorn" by Stefan Willkommer, "Blurred Lines – Context Driven Commerce in B2B" by Bharat Sharma, who shared his thoughts on B2B possibilities, "How Magento2.2 helps for B2B Merchants" by Mohan Natarajan and "Commerce Beyond Code" by Vatsal K Shah, which was one of the most enlightening presentations of the event.
Another most exciting and interesting presentation of the event belonged to Vinai Kopp (Guru of Magento), who held a great session on "TDD Katas in Magento 2". The presentation was focused on standard coding practices that have to be followed in Magento.
We at Envision Ecommerce also had a great speaking opportunity at Meet Magento India 2018 on "Impact of Magento in India" by our COO & Co-Founder, Vikrant Shukla. His speaking session was attended very well and it was aimed for those who're already in and around Magento. He also got a special chance to have a one-on-one discussion with Ben Marks & Mark Lehnard for Magento's growth in India & Brazil. Besides, it was also a great pleasure to meet Marsha Naidu (COO at MageMojo, LLC), Amit Bera and many other Magento experts in person.
The day ended with an excellent keynote given by Ben Marks regarding Magento Community – "Magento Community is all about care & collaboration". On the whole, there was a lot to learn, meet, talk with Magento community, developers, mentors, Magento experts and renowned Magento leaders!
Moreover, when it comes to the city, we came to Ahemdabad without any expectation in our mind, and we were struck speechless by its beauty, cleanliness and greenery all around and fallen in love with Ahemdabad.
All in all Meet Magento India 2018 was a great event and filled with so much more than we can explain here. We feel proud to make some new friends there as the likes of DCKAP, CODILAR, Monsoon Consulting & Wagento.
We can't close this blog without giving a shoutout to Wagento team who organized such a great event. Thank you Wagento team for bringing all Magento Addicts together and delivering such a class event!
Looking forward to next #MM18IN. 🙂
Download Blog