A 5-Step Checklist for Seamless Magento Website Launch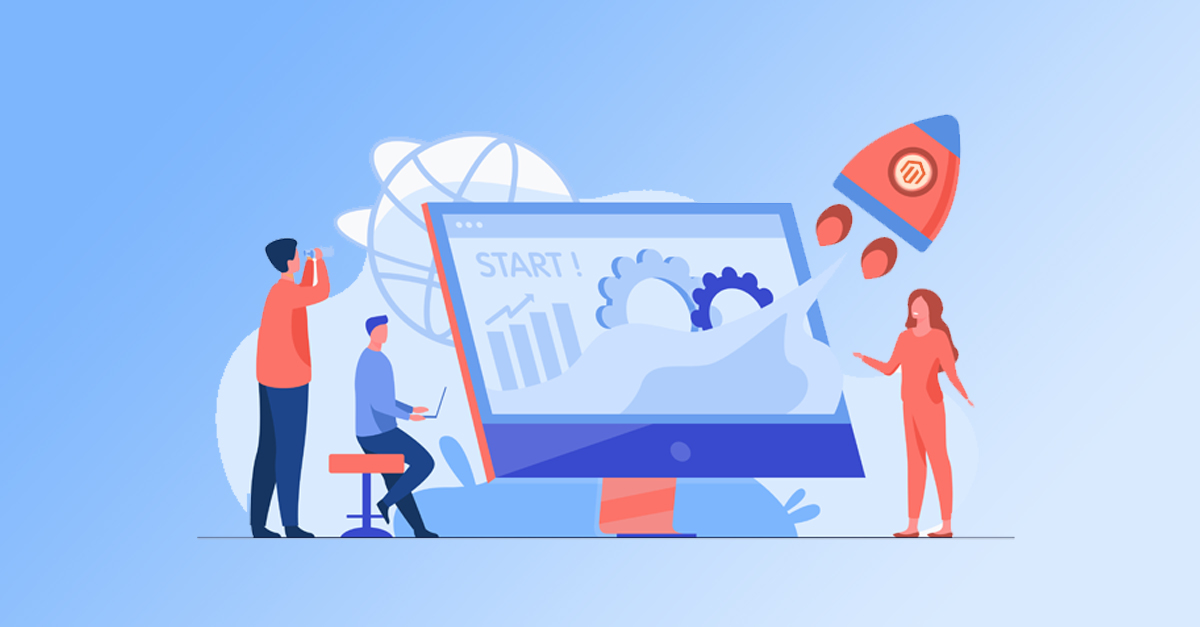 Imagine you are done with Magento Store Development and your online store is now finally available for your customer to use. Just after a day, you see unhappy customers because of some glitches or poor performance of your online store.
What would be your state of mind in this condition? 
Devastated, I bet!
While developing an eCommerce store comes with many challenges and hurdles, launching it successfully is not as easy as it seems. There are several things you need to take care of, and every one of these can make or break your store experience.
But, there is a solution! If you have a carefully-crafted and tested eCommerce website launch checklist, nothing can go wrong, and you can launch your website peacefully. In this article, we are going to discuss the same. So, let's get started.
Magento Store Launch Checklist: 5 Things to Look for Before Launching a Magento Website
A quick quality assurance test before you make your website live will help you avoid many problems and make the entire process look seamless. So, do not miss out on anything mentioned  in this checklist:
1. Search Engine Optimization
A number of eCommerce businesses rely on just social media or paid eCommerce marketing to get leads. They completely ignore the power of organic marketing, which is a gold mine for highly qualified leads.
According to a report by SEMRush, eCommerce websites get 37.5% of the traffic from search engines. Now imagine the opportunities you will miss when not doing SEO for your eCommerce website. 
So, before you launch an eCommerce website, make sure:
Your website has original content

You create and add a sitemap for search engines

Your meta titles, product descriptions, and alt tags are optimized

It loads under three seconds to provide an amazing customer experience.
Check out this guide to eCommerce SEO for Startups curated by Marketing Experts at Envision eCommerce. If you want any further help in search engine optimization of your online store, get in touch with our experts here.
2. Test Main Actions and Purchasing Experience
Before you present your website to customers, double-check the core functions that users are likely to perform. This is called experience checking as per customers' habits and preferences. These actions may include selecting the products, adding to the cart, making payments, and so on.
Ensure your products and product pages are completely optimized. Check image quality, descriptions, and alt tags of all images and ensure all your pages have:
An "add to wishlist" button

An "add to cart" button

Clear product description

High-quality images

An option to pay and complete purchase seamlessly
3. Cache Settings
As we all know how important speed is for an eCommerce website, we can not ignore it. Proper caching improves page load speed by many folds by reducing the server load time.
While in Magento stores, caching is enabled by default, it might get disabled during the Magento website development process. Thus, before launching your website, make sure it is enabled. Simply go to Admin Panel, System, and then Cache Management to enable it.
4. Optimize Your URLs
Magento has an Admin URL and a Base URL which are assigned to the store. It also has variables that develop the internal links of the pages in relation to the base URL. Also, test URLs can deliver a bad customer experience. Thus, verify and make sure your base URLs meet the following requirements:
Your URLs should be meaningful and clear

Try to use less than 60 characters or less

Use focus keywords in the URL

Separate words with underscores or hyphens
5. Double Check Website Security
Even though Magento is a highly secure platform, you need to double-check how secure your website experience is for customers before launching the website. For example, an SSL certificate is crucial for your store because you will be asking for the personal and financial information of users like card numbers, passwords, and so on.
Thus, you should get an SSL certificate from your hosting provider and add it to your Magento website to make it secure. Without it, customers might not trust that you are offering an experience that is secure and reliable. 
On the other hand, you also require some extra security measures. Verify with your payment provider what your prerequisites are here. If you are a startup, select a setup where you can entirely outsource PCI compliance. It will save you time as well as money.
Wrapping Up
Just like developing, launching a Magento store has its challenges. It has to be well-planned to ensure a seamless launch, no bugs, and issues post-launch. 
You can check out for the above-mentioned factors to make sure your online store provides a profitable return on investment. If you are looking for a highly-professional team to help you with the task, get in touch right away!