Magento Tops in Gartner's Report for Digital Commerce Platforms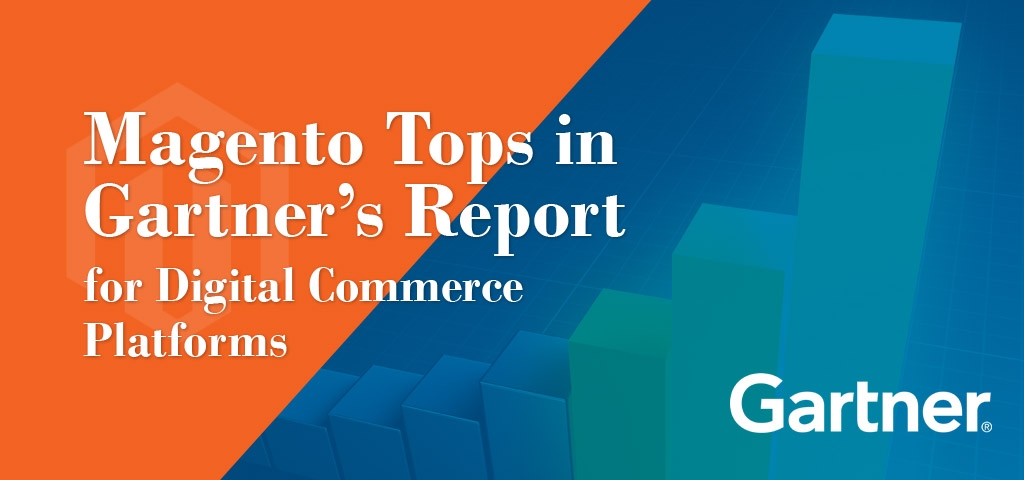 Gartner, Inc. (NYSE: IT) is one of the world's most prominent information technology research and advisory companies, best-in-delivering a focused roadmap for its clients to empower them to achieve short as well as long-term digital commerce goals in a growing digital landscape. This company had humble beginnings by standing alone as the most influential analyst company in the 1980s, now it's been renowned as the valuable partner in 11,000+ varied enterprises.
Gartner is one of a kind company, which assists numerous B2B, B2C, B2B2C (or any combination) digital commerce platform vendors to plan, organize and execute successful digital commerce strategies that deliver impact, insight, and results on real-time. Recently, the team Gartner has published a 'Magic Quadrant for Digital Commerce' post on its website, which shows that various leading digital commerce platform vendors continues to grow progressively and offer countless choices for enterprises in the digital commerce ecosystem.
Magento has been featured as a leader in this market, which a huge achievement for Magento and its users.
Magento
Gartner's post featured that Magento has been used in numerous verticals by various sizes of companies across many countries. Flexibility, Cost-effectiveness, Speed and architectural improvements are the core 'Strengths' of Magento eCommerce platform.
Though, in the beginning, the open-source Magento Community Edition and; an open-core, but extended commercial product, Adobe Commerce (magento commerce) Edition, were the only two main Magento's solution providers in the race. But in 2016, it released the new edition called Enterprise Cloud, which enables clients to serve their store's static records or files through Amazon Web Services. There are many new innovative products that are due to come from Magento as was announced in their first ever Magento Live event in India. https://envisionecommerce.com/envisions-journey-to-magento-live-india-2017/
Gartner's survey report also shows that Magento is the best open-source e-commerce platforms that will continue to establish new solution and technology partners in many years to come to support its customers.
This is something that is very exciting for us at Envision Ecommerce as we have been producing innovative Magento platform based products for the Magento community like MageIonic app, >Magento 1 & Magento 2 extensions, etc. since 2015.
With the support of 5 Magento certified professionals, Envision Ecommerce has been Recognized Among Top 20 Most Promising Ecommerce Consultants 2017 by Silicon India https://envisionecommerce.com/envision-ecommerce-recognized-among-top-20-most-promising-ecommerce-consultants-2017-by-silicon-india/. In fact, Gartner's post encourages us to expand our reach worldwide by launching innovative eCommerce products and stepping towards IoT (the Internet of Things) throughout the years ahead.
We at Envision Ecommerce deal with top quality Magento extension and its themes for different eCommerce platforms. Our certified and well experienced Magento team is always ready to help clients with any customization need, customized extensions, new themes, and custom built themes.
So, if you need any kind of Adobe commerce (magento commerce) related help, contact us at [email protected], we guarantee to offer services that are convenient and confidential.
Download Blog