Magento Product Roadmap Update: Unfolding Digital Commerce Experiences in 2021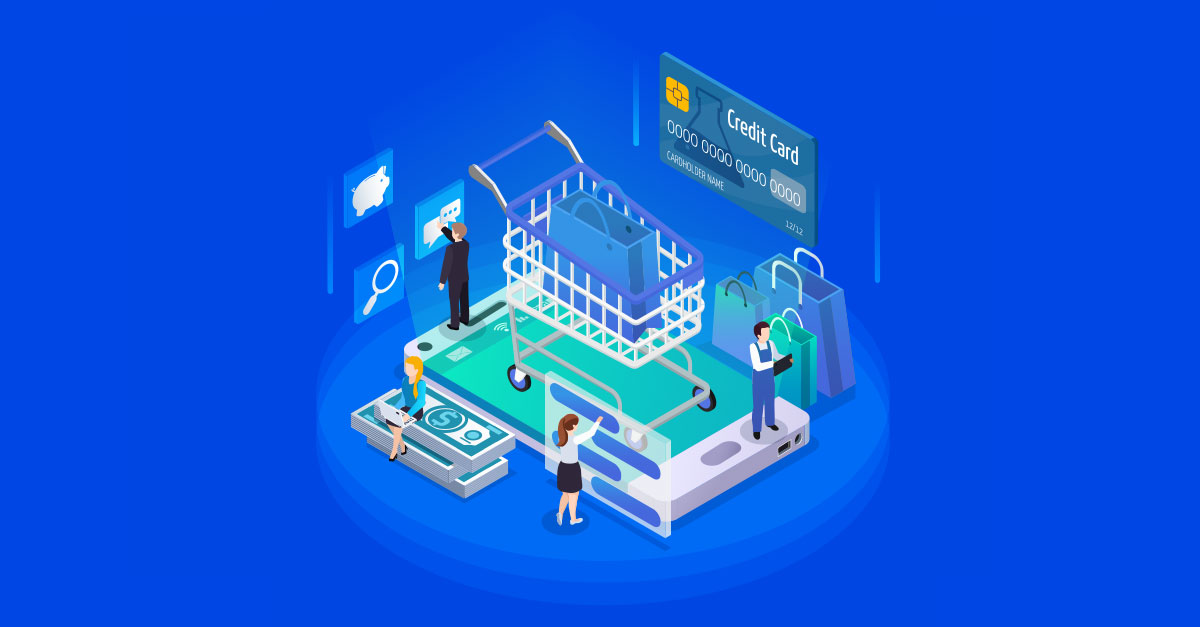 Magento is considered the favorite eCommerce tool for marketers since its launch. With its effective upgrades rolled year over year, Magento has managed to deliver the best with the extensions, support, and security, along with its native eCommerce DNA. Moreover, the open-source platform with its extensive community enables all professional and amateur developers and marketers to have a maximum performance from their store.
Since the entire market is set to grab new opportunities in 2021, Magento is all set to launch and create a value Magento Product Roadmap Update by enrolling the all-new Magento 2.4.1. And if there is something that makes this update different from other products available in the market is the Go-To Approach that will be seen through headless commerce, new B2B capabilities, intelligent commerce, and improvements to the cloud infrastructure.
Let us quickly dig into more detail how these features will help users experience better commerce product management and ensure the right product roadmap journey in the future:
Headless Commerce
As per Adobe's digital economy index, smartphones are likely to contribute 50% or above the online spend by September 2022. The only motive Adobe had behind sharing this data was shifting the focus of merchants from consumers using desktops to consumers using smartphones.
With the new Magento Product Roadmap Update, Magento is likely to deliver digital commerce experiences based on Adobe's Hybrid Headless Commerce options. The upcoming release will feature everything based on customer's needs such as improvements to PWA studio similar to what we have seen with the PWA Venia store.
As the PWA Venia store provides improved support for offline mode and push notifications, the upcoming release will allow quicker and faster deployments on the cloud for PWA. This will also help merchants experience better store performance with the likeliness to grow conversion rate by 50% or more.
Since Magento is also upgrading its PWA UI framework to craft it according to headless fashion, merchants or developers will witness a standalone GraphQL server which will bring better support to the front-end experience. Also, the headless approach will allow deeper integrations with AEM that will level up the performance in comparison to the existing version.
Highly Refined B2B Features
The next big thing which has made the Magento users excited about the new update was a dedicated PWA for B2B. This progressive web app will allow users to have an intelligent approach to B2B customer groups and price books in 2021.
Moreover, these features will enable users to create eCommerce sites that will offer better engagements, drive more conversions, and will allow stores to grow and scale with varying market or customer requirements.
Previously, most developers who work on B2B eCommerce builds tend to have a lag with time and resources while working on background integrations. Though it was natural to face such issues with custom development, the recent update would resolve these issues. This will be done through Magento partnering with EAI (enterprise application integration) platform that will make integrations easier, simpler, and quicker.
Intelligent Recommendations with AI
To improve the commerce product management, the upcoming Magento product roadmap update will feature intelligent recommendations as part of creating an enhanced buyer's journey. According to the reports, 62% of users purchase a product which they get to see as recommendations while 25% of Amazon's sales comes from personalized recommendations.
Therefore, an eCommerce giant like Magento needed to come with a solution that can help drive better sales and conversions while offering features like AI recommended personalized product suggestions.
And to help its users have a new vision to market and customer targeting, the upcoming Magento version will feature Visual Artificial Intelligence. Visual AI will be an algorithm that will check the product that the user is exploring to feature similar items allowing users to have a save time rather than exploring various search categories or navigate through multiple webpages.
In addition, users will also get to see a feature called Live Search that will be taking the advantage of AI technology again. It will be a SaaS-based site search service that will allow users to enjoy features like intuitive search, boost, bury, and will even allow users to implement their marketing logic and present selected items before users depending on their past navigation behavior and purchases.
Futuristic Friction less Cloud
Last but not the least, the 2021 Magento Product Roadmap Update will introduce the best of Friction less Cloud infrastructure to enable rich digital commerce experiences. With added scalability and performance options, the new update will be more reliable in terms of hosting.
This time, Magento is more concerned about showcasing next-generation hosting solutions that will allow users to enjoy more simplified upgrades along with improved guardrails. Also, merchants would likely find smoother migrations and improved support responsiveness with the product roadmap update. However, all these hosting features are likely to be released with a little delay, probably in the second half of 2021.
The Crux
All in all, if you need to have a completely digitally transformed customer experience, Magento's upcoming Product Roadmap Update will bring you all the exclusive features and functionality you were looking for in your eCommerce store.
Magento with the update will bring an all-new mechanism to users and developers that will enable quicker patch search and apply them to the store without any support from the Magento Customer Service experts. These improvements will even allow partners and clients to have a save on time and costs while driving a truly personalized user experience.
If you too are looking forward to creating a more personalized digital commerce experience, all you need to do is reach our experts and share your idea of building a dream customer journey with Magento.
Download Blog