Magento Cron Job Setup to Keep Magento Up-to-Date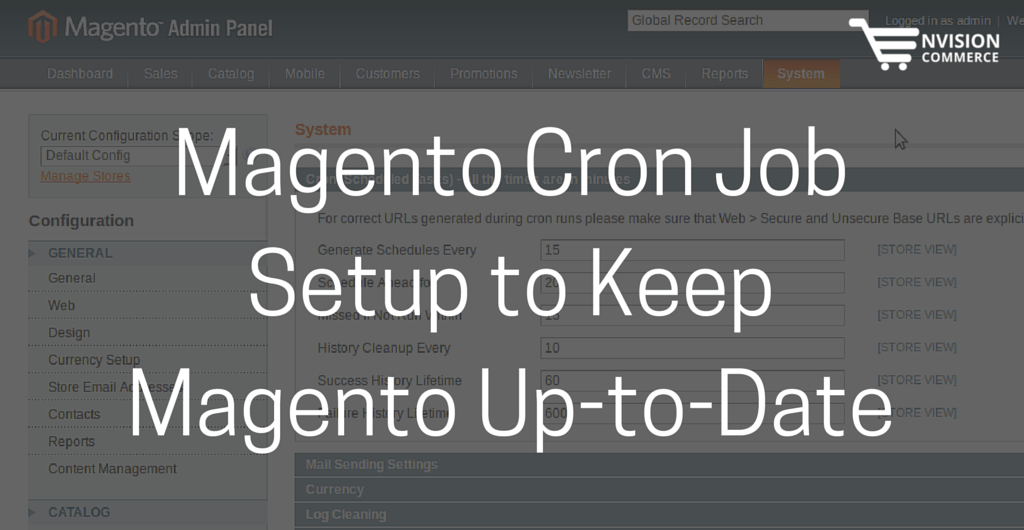 Cron job or scheduled task set up is essential to keep Magento updated. It is also useful in running periodic maintenance tasks and sending emails from the Magento, especially Magento 1.9. Here are some other reasons that make it necessary to set up a cron job. These include:
Cleaning, adding and updating Catalog Price Rules
Generating Sitemaps Automatically
Sending Customer Alert Notifications
Mailing & Sending Newsletters
Downloading & Updating Currency Exchange Rates
Cleaning of Log Tables
Automated Log & Much More…
To configure Cron for your Magento store, here are simple steps to start:
Step 1. Go to cpanel and Login.
Step 2. Find out Cron section and click on it.
Step 3. It will display a list of current cron jobs and a new form "Add New Cron Job" to add a new one. Fill this form and enter the command like below with the path of the cron file in the file manager:
Also, you can set the cron as you want like scheduling it for minutes, hours, days, months and weekday
Step 4. However, if you don't know the path of your cron file, you can configure it with the following command and scheduling it as you need:
If you have applied all such steps and still facing any difficulty in setting up this cron job, you can contact us anytime. We are ready to help you in keeping your Magento up-to-date.
Download Blog