Magento announced the acquisition of RJMetrics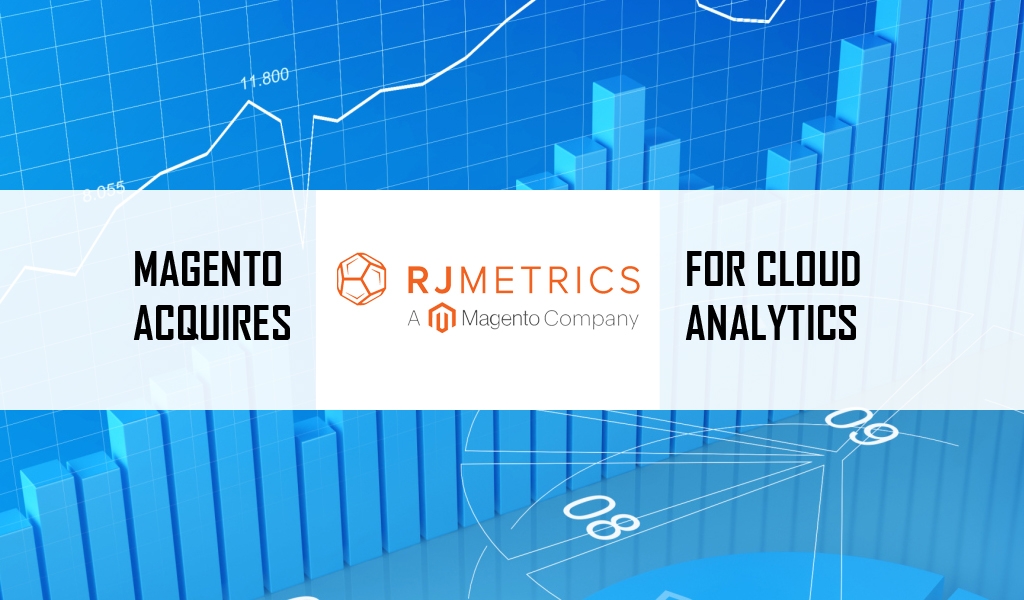 Today we are excited to share with all Magento users that Magento has acquired a powerful cloud-based analytics, which is known as RJMetrics. Now RJMetrics is suited as a newly formed solution which is known as Magento Analytics. Other analytic platforms often require IT support and substantial time to configure, but with the acquisition of RJMetrics, the core platform of Magento will allow untechnical Magento users to easily and swiftly integrate with enterprise-grade data sets over the number of applications in order to analyze and consolidate data for useful multi-brand, cross-channel reporting.
Through this customer analytics, Magento will allow store owners to perform better marketing campaign ROI and enhance merchandising, customization and personalization to optimize the online shopping experience and performance, even it also helps in improving your business sales and gross margin. Magento Analytics will be integrated into the digital core platform, that allows your Magento Solution Partners and in-house Magento team to apply the right amount of analytics for your business needs and extends the more sophisticated capabilities for your business growth.
Magento Analytics benefits all B2C and B2B merchant customers. In the coming months, your Magento Account Manager and your Magento Solution Partner will be interacting directly with you like how to take advantage of Magento Analytics services.
For more information or a demo, visit: https://rjmetrics.com/product
Download Blog