Is your eCommerce store ready for Black Friday and Christmas Sales?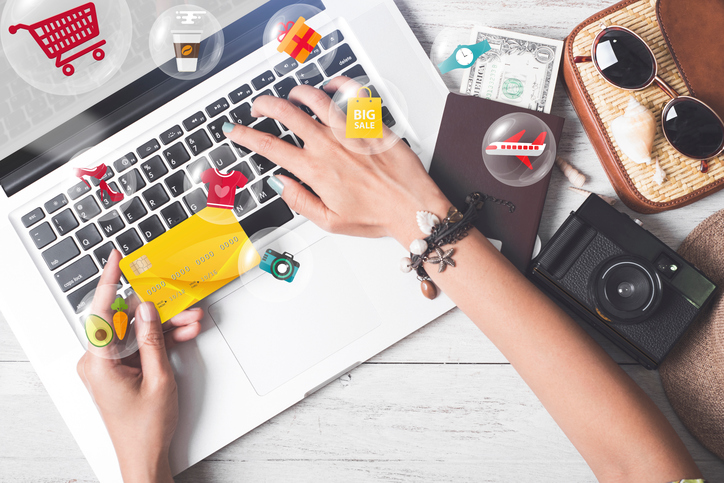 Black Friday and Christmas are the two biggest days of the year. Although both days are known for the extended gratitude of merchants around the globe. Because research report shows that numerous online business brands doing a little more business during these holidays than non-holiday or other holiday months.
Researchers demonstrate that eCommerce holiday sales developed by near 4% in the previous year, and expected to increase 30% more income this year. So, keeping in mind the end goal, we've made a snappy "To Do" list for those who are in eCommerce, to enable them to increase their earning potential, and put them on fleek through these Black Friday and Christmas days 2017 as well!
Step 1 – Take a Glance at Your Site As a Customer
Before the huge shopping day arrives, take a gander at your site not as a business owner, but rather as a customer. Check the following things:
Is your content accessible?
Is it simple to navigate?
Will your site handle each one of those clicks?
And, most importantly, does your site look good on mobile, as well?
As these questions will help you not only focus on optimizing your website, but also make sure that your social media procedure echoes the content you need your clients to see, and generate a feeling of urgency to grab the attention of customers to make them shop more.
Step 2 – Create an Effective Advertising Campaigns
Try not to hold up until the last possible time! Just, begin getting the message out about your up and coming deals on both your social media and traditional media channels as quickly as time permits. Make sure to mention each and everything that is important to your customers like special offers, special products, delivery time and more.
In this regard, you can take a help of successful yet certified digital marketing team from Envision Ecommerce. As they help you:
Keep the site running – day in day out.
Adhere to the marketing strategy as well as goals.
Create a successful email or drip marketing campaign.
Entertain, inform, and inspire your audience by including popular content like phrases and keywords.
Optimize all of your Web pages and products.
Create an evocative visual content layout to keep your user engaged and give your site as well as social media profiles a cohesive look.
Step 3 – Custom-Made Product Pages
It's a holiday month, so don't hesitate to adorn! Decorate your product pages with some enhanced features, like one step checkout Magento Extension, to help your customers get in a buying mood.
According to a study by Baymard, 27% of US customers leave their shopping basket abandoned due to a "too long / complicated checkout process". In other words, we can say that 1 out of every 4 online shoppers leave their cart abandoned due to the complexity of multiple page checkout process. (Source: https://baymard.com/lists/cart-abandonment-rate)
This is where a "One Step Checkout Magento extension" simplifies a complex checkout process of your store. It allows your customers to see, fill and update each checkout detail on a single page. It smooths out customers' buying experience and result in lower cart abandonment rate along with 2x times higher conversion rates.
Step 4 – Be Mobile
Having a mobile-friendly site is not only a good solution, but it's a prerequisite. According to ComScore, "Mobile has exceeded desktop Internet usage." Nowadays, it has been noticed that people would love to shop more via smart phones rather than a website.
According to Statista, the number of smartphone users across the globe will touch 2.32 billion by the end of year 2017 and reach up to 2.87 billion by the year 2020. And, it can be easily expected that more than 2 billion people will prefer certain types of mobile commerce transactions over the course of this year.
So make sure to keep your site mobile friendly or convert it into a mobile app to get closer to your business goals. If you are currently running a Magento store and you need a mobile app that represents your complete store on mobile, you don't need to build your own mobile app from scratch as you can convert your existing Magento store into a mobile app using MageIonic (a readily built solution for both Android and iOS platforms. To know more about MageIonic, visit: Mageionic- Magento Mobile App
Step 5 – Make a Regular Back-up of your Site
Keeping a regular database backup of the site is crucial for all eCommerce owners. As it helps you recover your corrupted or deleted data in just a few clicks that you may lose due to IT infrastructure failure, security breach, hacking, etc. And, it is more likely to happen in the holiday seasons due to the massive footfall in the store or the unwanted hackers.
Store backup works as an insurance or lifeline. If you're running a Magento store and your entire business depends on this store, then you should be aware that a wrong Magento site backup can corrupt or delete your entire important customer data. Thus, it is wise to rely on certified Magento developers to have a worry-free Magento site backup, especially during the holiday season.
Step 6 – Plan Your Content
Needless to say, Black Friday and Christmas holidays are the perfect time to build a solid relationship with your customers, and fetch a huge traffic towards your online store and increase sales volume. In order to do so, you have to create customer-centric, engaging, emotional, thought provoking and actionable content for your company's blog, social media updates and website. Writing this type of content is not an easy job for a non-professional writer. If you are a non-professional writer and want a timeless content for your website or blogs, you can hire our inbound certified content writers.
Step 7 – Speed Up Your Website
Let your shoppers experience a hassle-free browsing experience at your store via instant page reloads and speedy checkout systems. Fast performing online store drives better sales and also helps in acquiring high search engine rankings.
Utilizing Magento website optimization services for your eCommerce store is an ideal way to make your store out-perform in every aspect including conversion rates, traffic, speed, and most importantly ROI. Though optimizing and speeding up your existing eCommerce website with a professional configuration can be of tremendous help. In regard of this, you can lend a helping hand from Envision's Magento certified developers who will support you with Magento site optimization services and render you with the maximum results for your business.
Get Set and Go Ready!
Now you have 7 effective eCommerce holiday marketing tips. Just utilize them to make your store ready for Black Friday and Christmas Sales. In this regard, you can take help from an experienced yet certified web development team of Envision Ecommerce, who will help you generate bespoke business solutions for not only the holidays but also throughout the time to put your brand name in front of your rivals. To know more about our services, feel free to contact us at  sales@envisionecommerce.com.
Download Blog