Infographic: Marrying Artificial Intelligence (AI) and eCommerce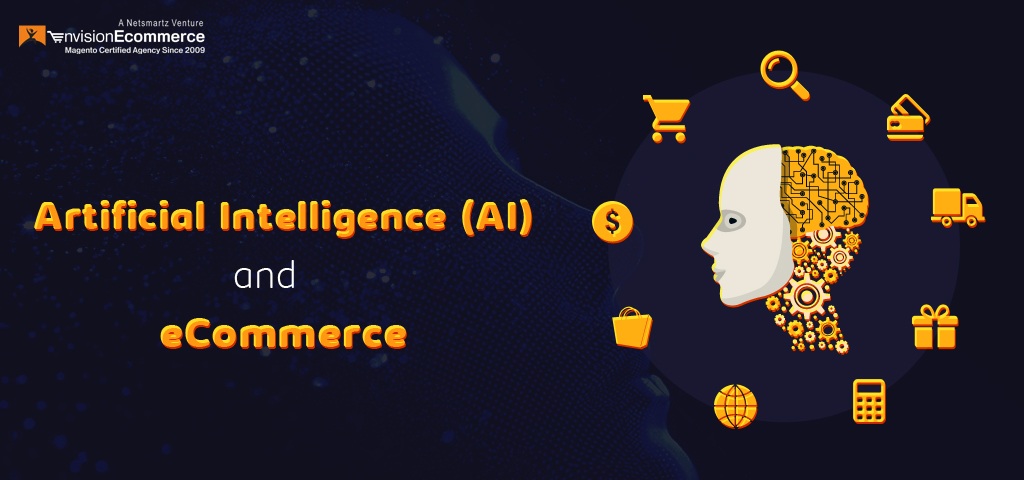 Artificial Intelligence, or we call it with love AI, has already found a permanent place in many aspects of our lives and on devices we use for healthcare, transportation, fraud detection, gaming, finance, and entertainment. E-Commerce was a comparatively new field for AI, but it is now making bold appearances in managing e-commerce business processes; however, it has yet to reach its full potential.
For the enterprise eCommerce development industry, AI is proving revolutionary. The technology behind it is reshaping and automating critical business operations such as inventory management, supply management, price optimization, customer service, and product suggestions based on shopping interest and purchase history.
Below, we show an infographic about the actual and potential use of artificial intelligence clubbed with Magento Commerce Development Solutions. Marrying this tech with online business will add new capabilities and will change the way business is handled as well as the shopping experience of customers.
If you want your online store to be future ready and embed artificial intelligence to enhance customer experience, seek help from a professional Magento eCommerce development company.