How To Have Abandoned Carts Back To Purchase?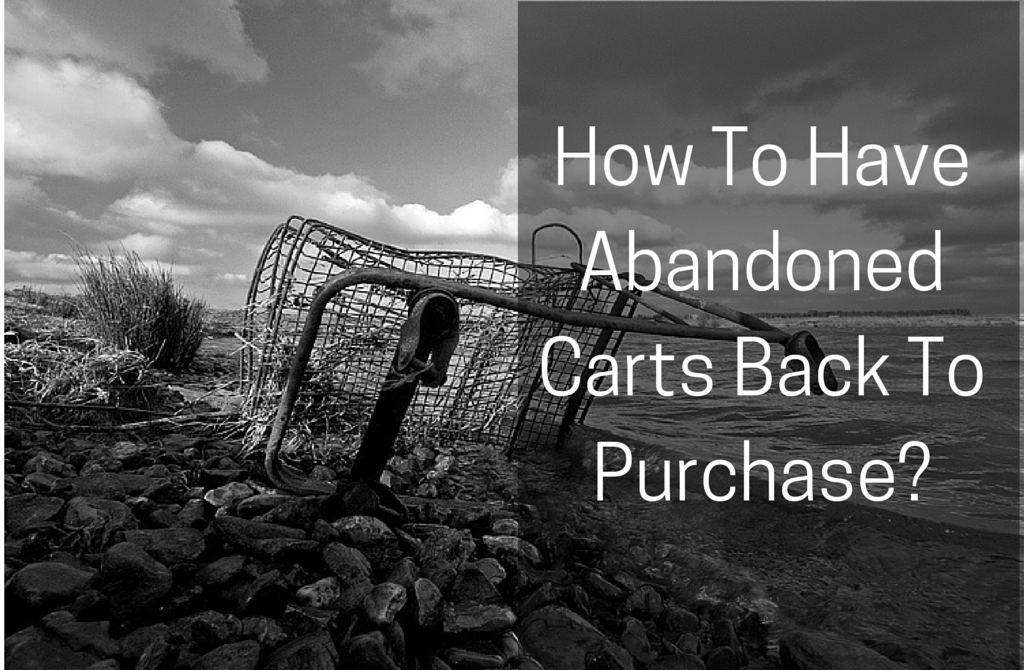 Columbus Day, Halloween & Black Friday are coming. These festivals bring with them huge visitors to your online store. But all such visitors may not turn into your customers. Many of them may leave your online store and cart empty-handed due to some reasons. There is a multitude of reasons behind this shopping cart abandonment and abandoners. According to some research studies by Forrester Research – 27% of visitors leave carts abandoned due to their willingness to compare pricing, although 24% of such visitors wish to save items to buy later. The other reasons may include difficulty to find the item, size or style they need, difficult or long checkout process and too high pricing, etc.
There may be many other reasons. But the good news is – these "Abandoners" can be brought back. These people are just like hot prospects that require a little more guidance and urging to empty their abandoned cart. Here are some techniques and best methods to win such visitors back.
 Easy Checkout Process
A complicated checkout procedure annoys shoppers. There are many businesses who ask customers for too much information and that results in just frustrating them with a final decision to leave the site and prefer another to purchase their goods. Therefore, it is essential for an online merchant to always prefer simplified checkout process. A clear cut and short length of checkout process can be achieved by allowing customer's zip code. This zip code helps customers to auto-populate their town and state. Moreover, you can automatically move your customers' sign up information to their checkout forms. The customers will just need to confirm automatic filled information and it makes checkout process easy for them.
Gentle Reminders or Emails
Gentle reminders or mails are the best methods to bring customers back who have left your store with abandoned cart. These reminders or mails work best for apps. Thus, you can create an app for your store and program it to send alerts or reminding notifications to users according to their time spend or collection of items at your store. Some extensions available in today's eCommerce marketplace that are helpful in sending push notifications or reminding mails to avoid abandoned carts. You can take benefits of such extensions to get back most of your abandoners.
Offer Discounts/Offers on Items Abandoned
With the help of the app, you can also inform your customers about special offers or discounts on the items available in their abandoned cart. Discounts and offers carry an initial cost, but they encourage sale, and help you grow your customer base, and also reduce abandoners.
To help all magento store owners to get hold of these abandoned carts and to ensure that the sales that could have happened does happen, Envision Ecommerce have created "Abandoned Cart Extension". This will easily help you do all the aforesaid things thus ensuring that your store's abandoners are turned into real customer.
If you are still confused in bringing such abandoners back to your online store, Envision Ecommerce is here to help you. We know how to make a never-ending relationship with customers. Contact us today to avail our services & abandoned cart extension.
Download Blog