How to Create Bundle Products In Magento 2?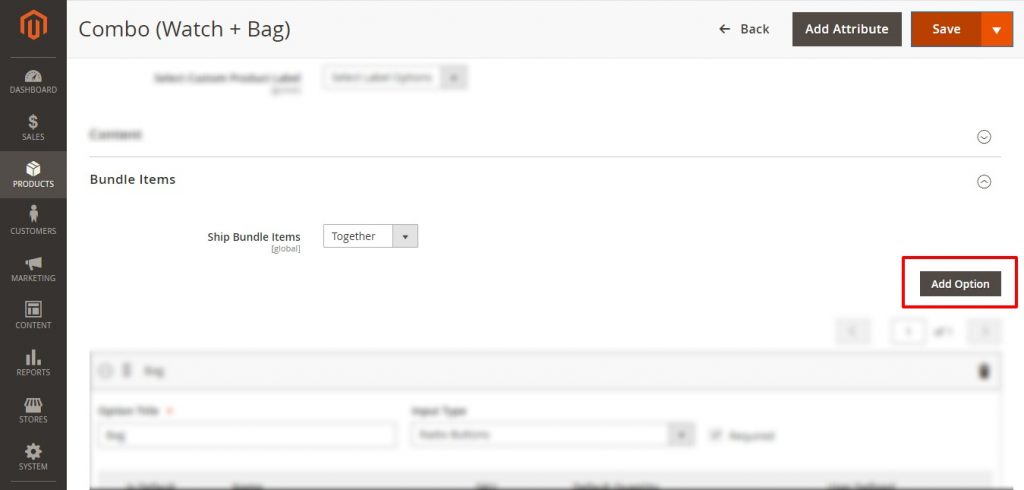 There are several product options offered by Magento 2, and 'Bundle Product' is one of them. However, each product in the 'Bundle Product' option can be comprised of the following product types i.e. Simple Product & Virtual Product. But, most of the individuals have a few disarrays amongst Grouped products and Bundle products in Magento 2.
So before we get into 'How to create Bundle Products in Magento 2?", let's first talk about the distinction between Magento 2 Grouped products and Bundle products.
Grouped products in Magento 2 offers a collection of products on one product page with a fixed price that users cannot customize it. While in Magento 2 Bundled Products, the product price is both; fixed as well as dynamic, and the user can customize the group by choosing the items from the given alternatives.
Now scroll down to learn, "How to create Bundled Products in Magneto 2?"
Step 1: Open-up your store's Admin panel and move to Products → Catalog
Step 2: Tap on the Bundle Product via Add Product dropdown.
Step 3: Fill out the details. Plus, facilitates you to set SKU, Price, Weight, and even dynamic price as per your requirement in the bundle product.
Note: We've mentioned the Product Name as Combo (Bag + Watch).
Step 4: Go to the "Bundle Items" section, and set "Ship Bundle Items" field whether together or separately.
Step 5: Then, tap on Add Option.
Step 6: In Option Title field, enter Bag and in Input Type field, select Radio Buttons from the dropdown, and then tap on Add Products to Option.
Step 7: Choose the products (Bag 1 and Bag 4) and then click on Add Selected Products field to add the particular product into it.
Step8: Similarly, you can add another product (Watch) to this option.
After adding all the products to the particular option, click on the Save button, given at the top of the page!
Step 9: Once you have done with all the above-mentioned steps, Go to the Bundle Product page and you'll see the outcome, like the following screenshot.
Step 10: For customization, just tap on the Customize and Add to Cart field and your screen will appear the following options.
These are the steps that you carefully need to follow while creating Bundled Products in Magneto 2!
Though, if you face any difficulty or require more clarity regarding this "How to" or would like to add your own suggestions to this solution, just leave a comment below, or you can query at sales@envisionecommerce.com. We have a Certified Magento Development team at Envision Ecommerce, who will provide a positive solution to all your Magento related queries with positive ROI!
Download Blog