How to Choose the Right E-commerce Platform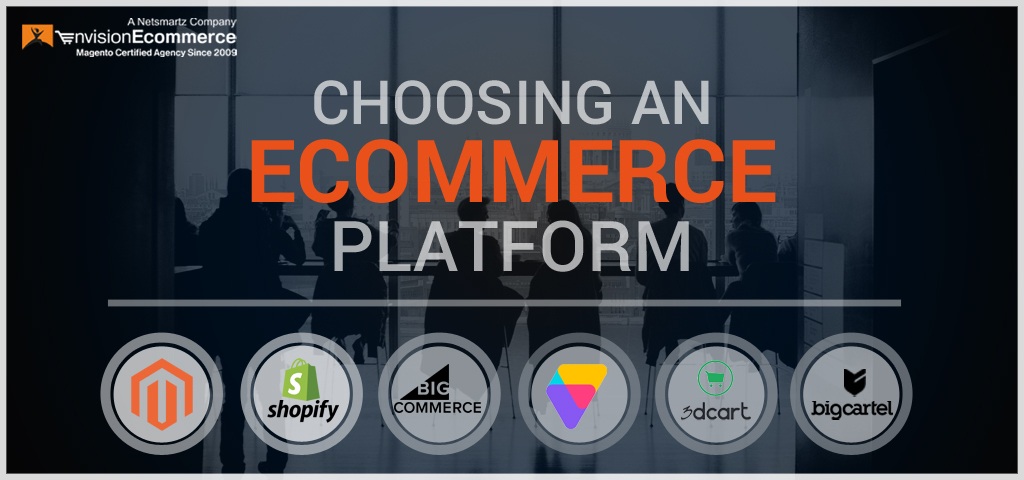 The E-commerce industry has been growing steadily for the last 10 years. According to Statista, the e-commerce industry is projected to be a $4.8 trillion business by 2021, thus contributing 17.5% to total global retail sales. This global business trend has been successfully adopted by many and is continuously attracting more businesses. In addition, Statista also states that India will be the country with the highest e-commerce CAGR from 2019 to 2023.
E-commerce software is the best platform for businesses to get the maximum amount of customer engagement with a boost in sales. But, choosing the right e-commerce platform is not as easy as it may sound.
Choosing the right platform is a crucial element in going digital. So, before you finalize your path, consider these to get a clear picture of what you need:
1. Available e-commerce platforms:
The most important thing that should be considered first is the platform and its pricing policy. A well-established platform with optimized features that suit your business requirements must be considered. The following are the most popular e-commerce platforms that you should look at.
Among all these, Magento 2 is one core platform that fits well to all types of websites and provides the followng advantages over others
Improved performance and scalability.
Mobile friendly.
Easy to upgrade.
Easy checkout process.
Automated e mail marketing.
Advanced reporting.
Moreover, Magento e-commerce web development is benefitting businesses with more satisfied customers and higher customer retention rates.
Apart from this, you should check the pricing policy as most e-commerce platforms have a monthly fee system, but this may vary on the type of system (hosted or self-hosted) you choose. Apart from the monthly fees, ask if any other payment for plug-ins, server storage, apps, bandwidth or transactions is not included.
2. Usability:
An e-commerce platform might be very popular and attractive, but what if it is difficult for your team to use and manage. Before your final sign up for the platform, do a rigorous analysis while considering your team. Ask your team for their feedback, ease of access and time requirements. Spending a lot of time in managing the platform for business will lead to inefficiencies. The ease of access for both business owners and users is an important aspect that helps in fostering customer engagement with better e-commerce features and services.
3. Get the appropriate hosting service:
Getting the right platform is half of the task and getting the right hosting service is the other. A bad hosting service will greatly impact your rankings due to slow loading time and downtimes. Some important things to consider for a good hosting company include:
a. 24/7 support
b. Backup schedule
c. Managing shared server
d. Security protocols
It is important to understand that all the effort of getting an e-commerce platform will only yield results if a good hosting server is in place and thus helps in increasing the incoming traffic into sales.
4. SEO and Mobile friendliness:
SEO is an integral part of online business and existence. A platform that is SEO friendly will give you an advantage of higher search engine rankings. While looking for an SEO friendly platform, consider the following features to:
a. Add a blog
b. Use your domain name
c. Get customer reviews
Another aspect of mobile-friendliness means that you need your website to be mobile optimized to give an amazing experience to mobile users. This is an important feature to work on as almost 60% of searches today are made using mobile phones.
Conclusion:
Starting an e-commerce business is a challenging task that needs proper analysis and research to fetch good results. The changing consumer trends and demands ask for a robust e-commerce platform that not only satisfies you as a business but also gives your users an amazing shopping experience.