What is Managed Magento Hosting: Benefits, Features, and How Envision eCommerce Can Help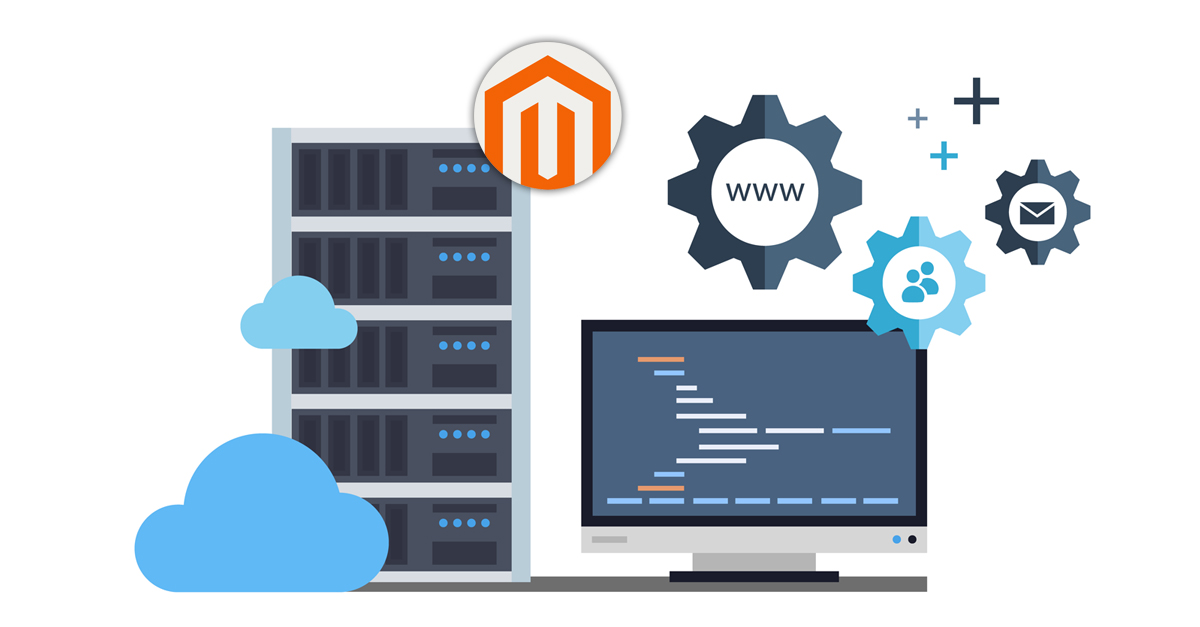 If you own an online business, you will know the importance of hosting. It basically provides a server for your website to reside on so that it can become accessible for people on the internet. 
While purchasing hosting, you are renting someone else's server space and getting services from an organization that knows how to securely host and manage your website. 
If you are in the eCommerce industry, it is more important for you to choose a reliable hosting service than you might think. Even big eCommerce giants fall prey to data breaches and lost sales due to poor and reliable website hosting providers. 
Thus, there is no scope for compromises here!
This article lists insights about Managed Magento Hosting and reasons why it is a suitable option for eCommerce businesses that desire complete security and scalability. So, let's get started and dig deep into the world of eCommerce hosting.
What is Managed Magento Hosting?
Magento hosting is of two types – Managed and Unmanaged. While unmanaged hosting means that the provider will provide you with just a server space where you can set up and host your website, if you opt for Managed Magento Hosting, along with giving you the server space, the provider will take care of your website management as well. 
Their team will work round the clock to make sure your website works as it should and never experiences downtime. Even if you add new products, features, or it experiences traffic spikes, there is no effect on its performance. So, all in all, Managed Magento Hosting is always a better option for businesses having aggressive growth targets. Let's see why. 
5 Advantages of Managed Magento Hosting for eCommerce Businesses
A reliable Managed Magento Hosting Provider keeps your site running seamlessly, at speed, and eliminates errors before you even realize you have them. Let's see some of the benefits of having a Managed Magento Hosting team by your side:
1. Less Operational Costs
Magento is an exceptional but complex eCommerce development platform. And if you choose unmanaged Magento hosting services, there will be many hidden costs associated with it.
You may require to hire system admins, developers, database admins, and other resources to manage your business operations and that can cost a lot. However, if you go with Managed Magento Hosting services, you can eliminate all these costs and overheads. 
Moreover, you will have expert server administrators and other professionals who will ensure your online store remains up and running, irrespective of the traffic spikes and load on the server. It will also provide you with more time to focus on other business operations rather than worrying about the technical aspects.

2. Top-Notch Security and Expertise
Security for eCommerce businesses will always be a concern because of the number of malicious attacks increasing day by day. However, having someone who can manage your website security in the most appropriate manner can eliminate half of the hassles for you. 
If you go with Managed Magento Hosting Services, your provider will be responsible for:
Security Patches Upgradation

Spam Filtering

Firewall Configuration

Virus Scanning

Running Security Audits and More
In this manner, they will ensure your eCommerce website remains secure from different vulnerabilities and security-related issues. All in all, hiring Managed Magento Support Services can provide you peace of mind and a highly-secure website to save your business from data breaches and reputation damage.
3. Application-Level Support
As mentioned earlier, running or hosting a Magento Store requires top-notch expertise and experience. Several things can happen wrong without proper knowledge, for example, server misconfiguration, integrations, wrong caching settings,  and a lot more, leading to stress and anxiety for business owners.
Managed Magento support provides you with professional support in handling the Magento infrastructure. You will not face any issues in customizing your store or adding new features. Moreover, if there comes an unexpected error, they will look into it and resolve it before you even know. 
4. Amazing Scalability
Assuming your business is going to go through a significant change in size – hopefully, it's getting bigger – you needn't bother with the pressure of finding a new hosting company or potentially set of servers to oblige your new online store. 
A reliable and secure Manage Magento Hosting company can switch your online store to new servers, after downgrading or upgrading, as required. Plus, you will not have to make extra efforts for the same. You get up the following morning and your store is as yet up and running, facilitated by a new set of servers. Simple.
5. Store Performance Optimization
How your online store performs under load should be the most important thing for you to optimize in order to ensure maximum profitability for your business. The speed of your eCommerce website impacts your bounce rates, conversions, sales, and revenue.
And even a few seconds delay in page load time can cause users to abandon carts and rely on your competitors. Managed Magento Support Providers will let this happen to your business and your website will always perform better with 24/7 monitoring. 
How Envision eCommerce Can Help?
So, all the above-mentioned were benefits of hiring Managed Magento Hosting Services. But, even if your hosting services are not managed, we got you covered! You can get all these benefits if you hire our Magento Support Specialists and we will also ensure your business never lacks. So, are you ready for the innovation?
We at Envision eCommerce provide Magento Support Services and Managed Magento Support to ensure our clients never face downtime and their stores deliver seamless performance, always. Here are some of the things we ensure, if you hire Magento experts from our team:
Store enhancements

Performance optimization

3rd party integration management

Extension installations & configuration

Code enhancements

Bug diagnosis and fixes

Server monitoring and scaling

Version upgrades and security patches

Training and support to staff

And Much More..
So, what are you waiting for? Contact our team, right away!