Why Use Magento or Adobe Commerce Extensions: 5 Benefits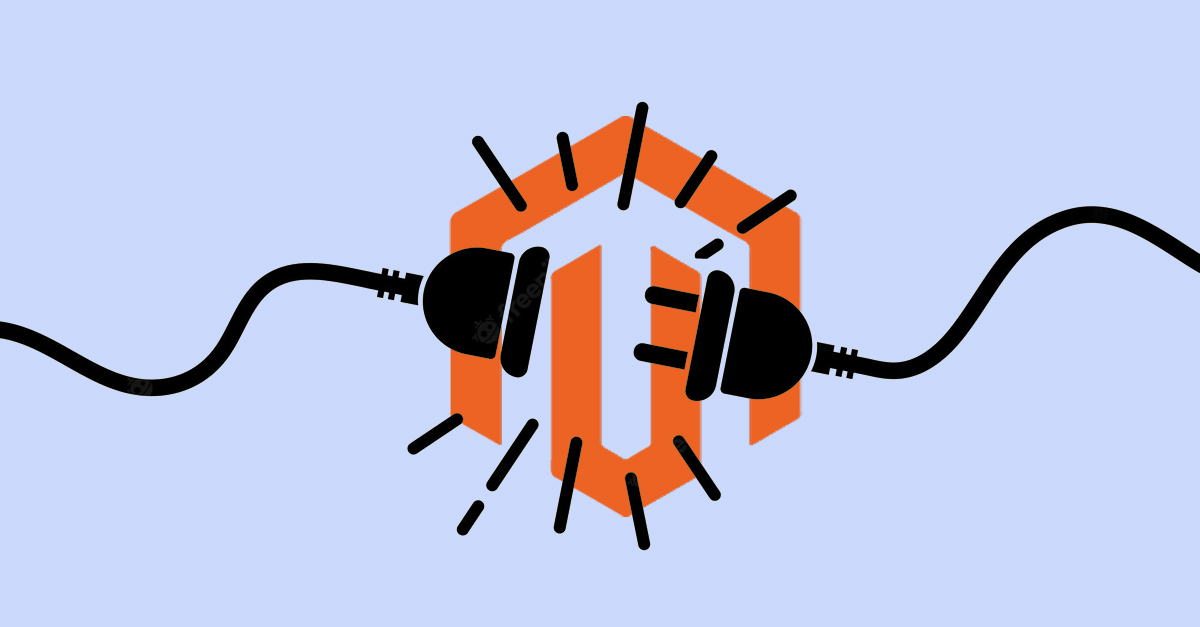 According to research, there are more than 214.7 million online shoppers in the USA, and the average spending is $4,892 per person. In 2023 and beyond, this number is expected to increase only with more people adopting online shopping channels. 
As a result, there is a huge and sudden boom in the eCommerce world. More and more businesses are investing in creating their own online shops to reach a wider audience. While this accelerated digitization is a good thing for businesses as well as consumers, it is regularly increasing the competition in the market, and it isn't easy to build and scale an eCommerce business from scratch. 
That's why online businesses are now investing in extensions to capture more consumers and optimize business processes. Especially if you own a Magento or Adobe Commerce store, countless plugins and extensions are available to improve your eCommerce store's appearance and functionality. All of this ultimately increases the conversion rates.
In this blog, we will look into the benefits of using extensions with an Adobe Commerce or Magento store to overview what they can help you accomplish. 
So, let's get started.
How Do Magento Extensions Help In eCommerce Store Management?
eCommerce retailers who have their online stores built on the top of Magento or Adobe Commerce are the luckiest in the eCommerce industry. That's because there are countless extensions compatible with the platform that they can use to change their websites' entire look and feel. Let's find out all the benefits that they provide:
a. Improved Backend Efficiency
The backend of an application is where all the magic happens. Magento or Adobe Commerce extensions can help you improve customer experience by streamlining backend management. 
Several extensions are available for retailers to manage storefronts, customers, sales, inventory, reviews, and other aspects. Using Adobe Commerce extensions, you can streamline every part of your eCommerce business, including:
Customer management

Push notifications management

Store products management

Multiple store management

Customer review management
Managing the most crucial part of an eCommerce store efficiently with the help of extensions will allow retailers to focus more on business growth.
b. Social Media Integration
We all know the importance of social commerce in selling online these days. Before trusting a brand, consumers want to explore the brand pages on popular social media platforms like Facebook and Instagram because that's where they hang out the most. Many eCommerce businesses even use the Instagram Shopping feature to sell directly on Instagram.
All of this is only possible with the help of extensions. Many plugins and extensions available in the market help you sync data between your eCommerce store and social media platforms. By using extensions, you can even retarget consumers who visited your store on apps like Instagram, YouTube, and Facebook. It will lead to more engagement, and more engagement means more conversions.

c. Better Inventory Management 
Inventory management is again a very crucial part of running an eCommerce business. Obviously, if your entire business revolves around goods, you must keep accurate track of them. If you run out of stock, it may cost you leads and customers, and if you stock extra, you may run out of cash sooner than expected.
However, you can use Magento extensions that will help you keep your inventory blues at bay. Numerous Magento extensions allow you to track all changes in the number of your products. 
Magento extensions for inventory management also provide you with full visibility of inventory distributed across several locations. These extensions can also help you with the following:
Sales Order Management

Supplier Management

Multi-Store Support

Push Notifications for Inventory Updates

Purchase Order Management
d. Time Management
Once you start scaling your eCommerce business and the number of orders increase, it becomes hard for you to keep track of your delivery times. Any delay in delivery can have a huge negative impact on your revenue and business reputation.
Some eCommerce retailers utilize traditional methods to keep a record of goods delivered and inform their customers about product whereabouts via email. Doing all these tasks manually may result in wasting time and human errors. However, you can make this process hassle-free by using a Delivery Date Scheduling extension.
e. Cost Management 
By using extensions to enhance the functionality of your eCommerce store, you can save a lot on development costs. You just need to find the right solution for your specific needs and integrate it with your store to enjoy the desired functionality. Your eCommerce store developers can help you suggest suitable extensions that are compatible with your store and work perfectly as per your business and consumers' needs.
Bonus Benefit: Easy International Expansion
If you want to scale your online business internationally, you can not do it without the help of extensions. It is impossible to fulfill the needs of a global audience by building everything from scratch. It would cost you a lot of money and time. 
Thus, the better option is to use extensions that help you localize your eCommerce platform to serve the needs of people from different geographies. For example, there are extensions available to localize your store content. They let your website visitors interact with your store in the language they know, leading to more engagement and better conversions.
Wrapping Up
There are numerous benefits of using extensions with your Magento or Adobe Commerce store. If you are looking for experts who can help you choose the right solution to save your time and cost, get in touch with experts at Envision eCommerce, a leading eCommerce store management company. We can help you save dollars in development by recommending the right extensions for your store. Contact Now!