How Artificial Intelligence Fuels Your Magento Store?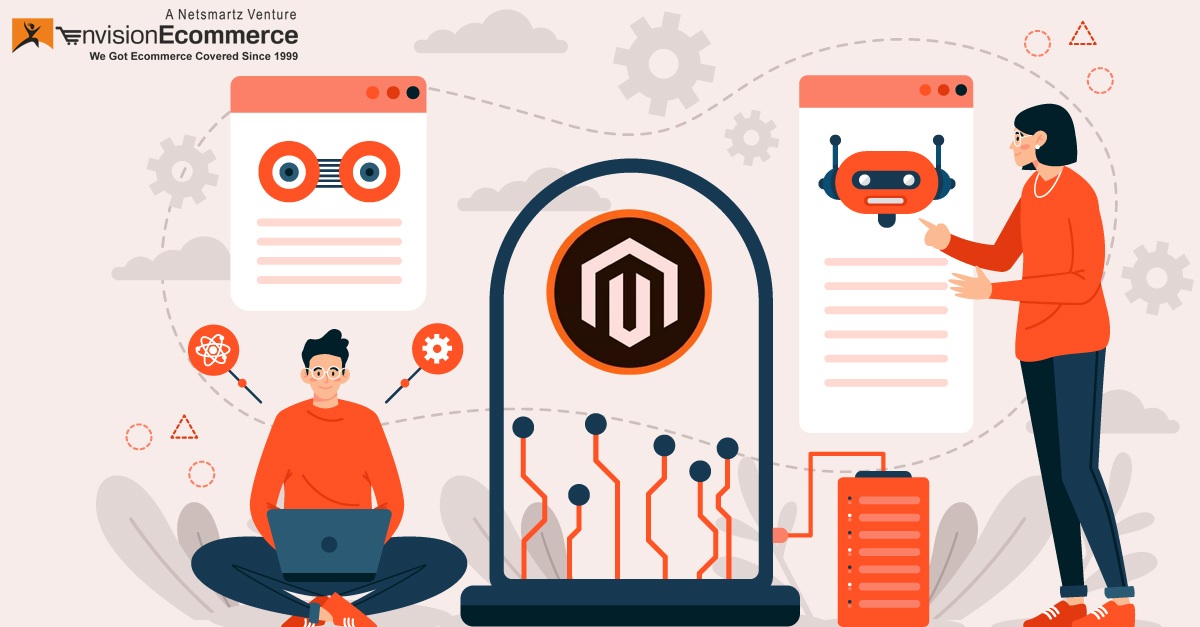 Artificial intelligence (AI) is already touching different aspects of our everyday activities, and without realizing, we're depending on it increasingly more as time passes. With AI-based devices such as Alexa, Cortana, virtual assistants into our smartphones like Siri, and Smart Home applications, AI is, without a doubt, a game-changer by obviously making old methodologies old faster than we would have envisioned.
Artificial Intelligence gives adequate innovative and phenomenal AI applications in the eCommerce industry, where there is virtually unlimited user data to be managed and extracted to produce noteworthy results.
Let's find out how AI is helping Magento commerce stores.
Powerful Context-Based Search
Product search performance is among the significant feature of any digital store. Honestly, while Magento gives ample extensions in such manner, artificial intelligence stands to deliver much better results. It makes this conceivable by focusing on the search's context rather than merely relying upon the keywords, using NLP to develop more combinations of words and giving results that are more relevant to the users' search.
Customer Oriented Search
With the usage of AI for eCommerce, the brand can focus on the right customers with the right messages for the correct yield. Artificial intelligence applications are based on self-learning algorithms to drive data from an enormous array of information to thousands of customers and target them in an ideal way. This is an excellent method to preclude any human-based error.
Prevent fraud and scams
Accepting payments and financial transactions is a significant criterion for commerce businesses. With the scale of fraudulent assaults on eCommerce websites that happen consistently, retailers and eCommerce businesses are raising the stakes.
However, the combination of Magento's basic standards and protocols for security with AI can help in this regard. It does as such by utilizing behavior analysis to cut down the number of bogus positives and enhance decision-making for humans with improved accuracy. That's only the tip of the iceberg.
Virtual Shopping Assistants
Virtual Shopping Assistants constitute a significant improvement in boosting deals, and it isn't completely implemented yet. Utilizing the virtual shopping assistant, a ton of time spent by the customers in making a purchasing choice is diminished automatically. It monitors the eCommerce store's upcoming deals, changes in price, newly launched products, and more. Furthermore, these virtual assistants will be able to add the products to the cart and carry out the checkout process on the buyer's behalf if instructions are given to an AI-powered shopping assistant.
As artificial intelligence continues to effectively reproduce the experience of physical retail locations in the digital domain, eCommerce stores would be in an ideal situation to grasp this ingenious innovation in their businesses. As an eCommerce store owner, it is an ideal opportunity to embed AI as a part of your business system on the Magento platform. Its adaptable and easy integration features for out of the box extensions make it the ideal suitor to take your store to the next stage of the eCommerce evolution.
So, don't waste time and avail the power of AI to propel your Magento eCommerce business' profitability with us!