Google Saying GoodBye to Local 7-Pack and Hello to 3-Pack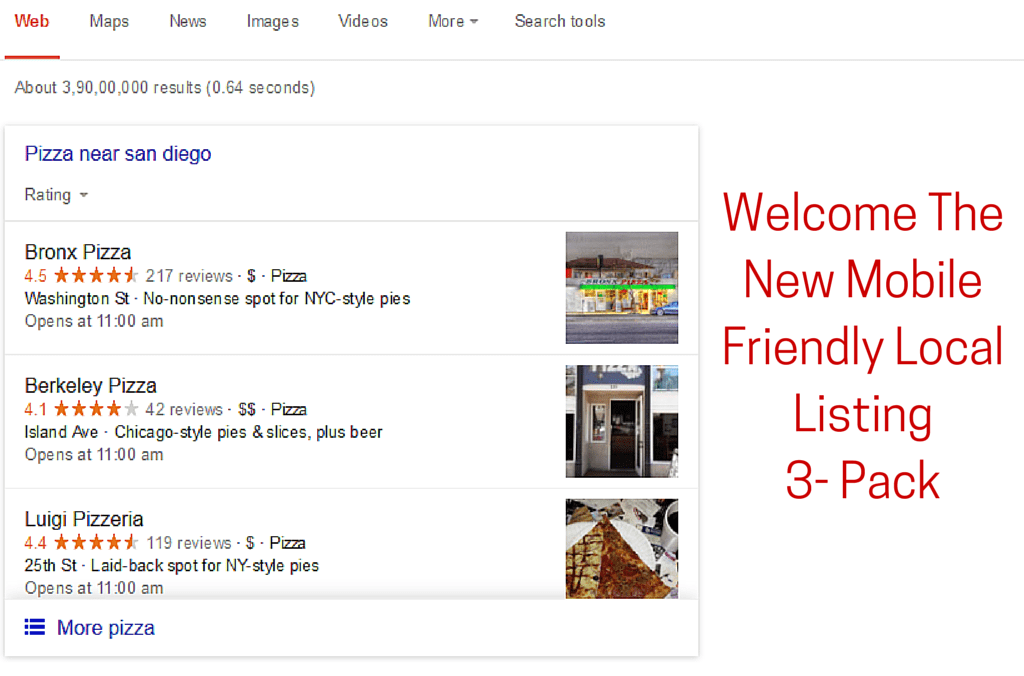 After a recent Google Local search result update, Google is now displaying 3 pack as a replacement for 7 pack Google local SERP results. It seems that Google has said a complete Goodbye to that traditional 7 pack for local business pages, making them more competitive.
Have a look at the result of such update that drops 7 down to a 3 Pack:
Here is a screen shot showing what the local results looked like previously?
What would be the impact of this update?
Everyone, especially who is in the field of SEO, can easily predict about the major consequences of this update.
Fewer phone calls and sales for businesses after 3rd position.
More business opportunities for First 3 search results.
Difficult to outrank the Google local listing 3 pack for plenty of local SEO experts.
A visitor will have to click through to the Google Maps listing or to the site to know more about a desired business.
3 local pack changes come along with an option to call a business through tapping on listings – only on mobiles.
Removal of links to Google reviews that is making Google+ more unrelated than before.
A visitor can find the information about store regarding store hours & store closing.
Searchers will always have to expand the 3 pack local search result box in order to view more listing results.
Download Blog