Global E-commerce Predicted to Grow by 25% in 2015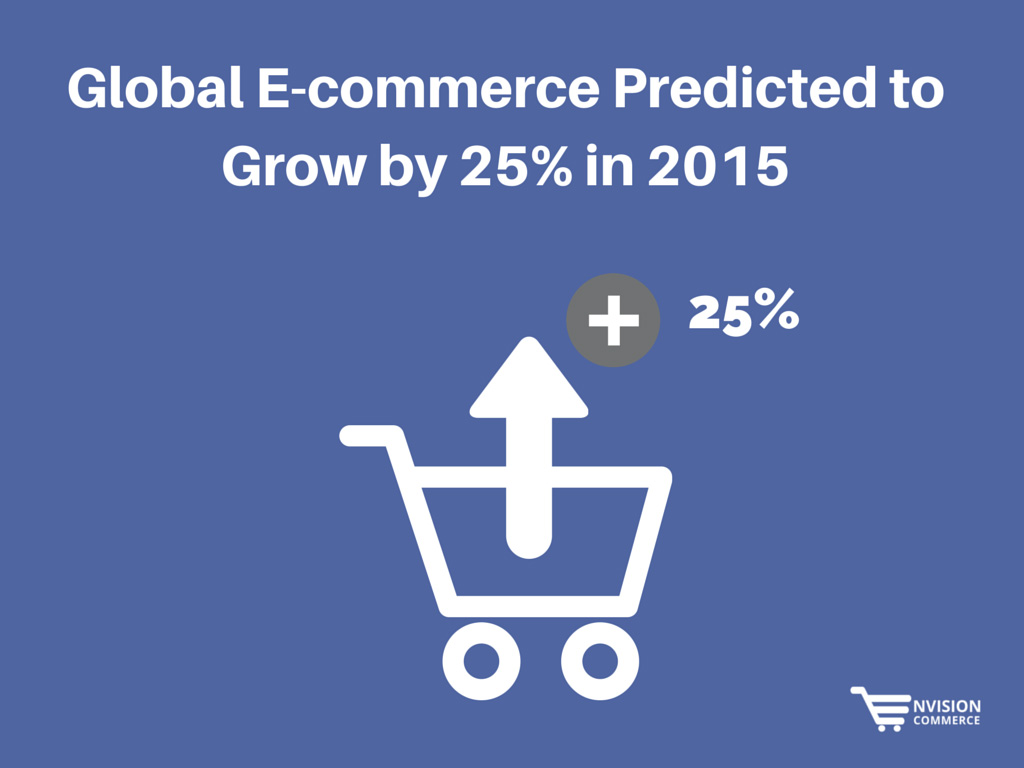 eMarketer, one of the USA's leading independent market research companies, weighs in on its recent forecasts and trends about the global eCommerce sales that are projected to grow 7.3% in 2015 and 12.4% by 2019, with total retail sales set to reach $3.5 trillion within the next 5 years.
That represents that, in 2015, global eCommerce sales are expected to climb 25% year over year.
As per eMarketer's recent research report, worldwide retail sales will reach to $22.822 trillion from $1.672 this year (7.3% of overall global retail sales). By 2019, online purchases are expected to grow more than double to $3.551 trillion, or 12.4% of overall retail sales of a total figure of $28.550 trillion.
Other Key Points Include:
The fast-growing Asia-Pacific region (35.2% at the rate per year) will project $875 billion in online sales this year. The rural areas' consumers will spend more on online purchases through mobile phones and the region is predicted to get about 80 million new shoppers by this year.
A growth of 14.3% has been seen in the eCommerce sales of North America region, i.e., $375.89 billion eCommerce sales now as compared to previous year's $328.6.
As per a report from the U.S. Commerce Department, the U.S. eCommerce sales are expected to increase to $349.06 billion from last year's figure of $305 billion, i.e., an overall growth of 14% within one year. By 2019, these sales will almost twice over half a trillion dollars.
After analyzing the U.S. Market data, Monica Peart (a Senior Forecasting Analyst for eMarketer) says – "Frequency of purchases and higher-value transactions are really growing online," "As a more mature market, we're seeing sales continue to grow because of that. People are more willing to buy big-ticket items online."
It represents that the growth in the willingness of people to spend online is the main reason behind such sales growth.
At Envision Ecommerce, We understand such figures and helps you inline your Ecommerce model to be part of this revolution. We understand that an eCommerce store is not a way to have presence on internet but is meant to do business and return yields. Contact us for "Free Ecommerce Consultation" and see how your eCommerce store can be your hardest working employee.
Download Blog