Flipkart's Unit Myntra Acquires Jabong for $70 million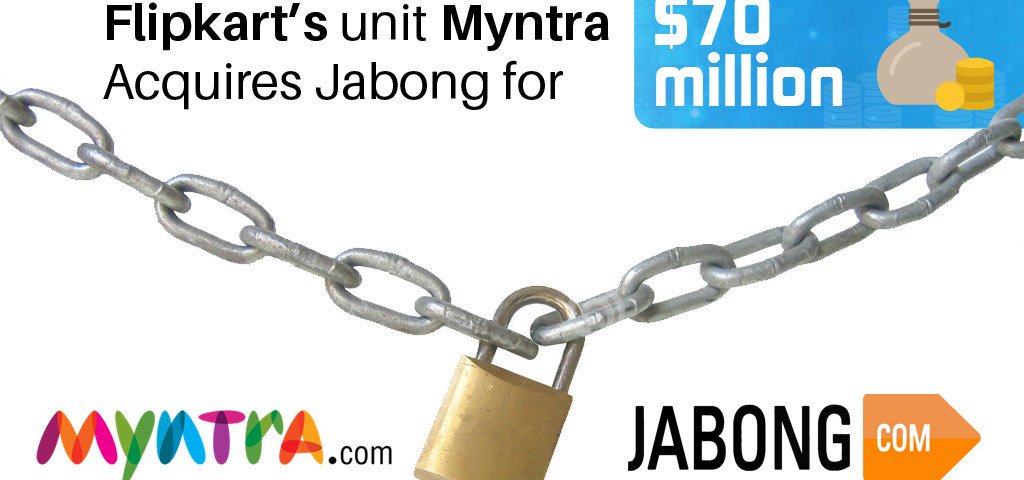 India's favorite online shopping destination – Jabong has acquired by online fashion portal Flipkart's unit Myntra.
According to Global Fashion Group (GFG) press release, it is stated that the parent company of Jabong has acquired by Flipkart Group at US $70 million in cash.
The Economic Times(ET) was the first, who reports that Jabong has been in the market for auction and had held talks with Snapdeal, Future Group, Aditya Birla- owned Abof among others.
The CEO and Co-founder of Flipkart, Binny Bansal said that "Fashion and lifestyle is one of the biggest drivers of e-commerce growth in India. We have always believed in the fashion and lifestyle segment and Myntra's strong performance has reinforced this faith". He also added that "This acquisition is a continuation of the group's journey to transform commerce in India".
The acquisition of Jabong will strengthen the Flipkart Group's portfolio in the segment of Fashion and Lifestyle to compete its rival – Amazon.
Download Blog