Flaunt Your Magento Store Statistics Extension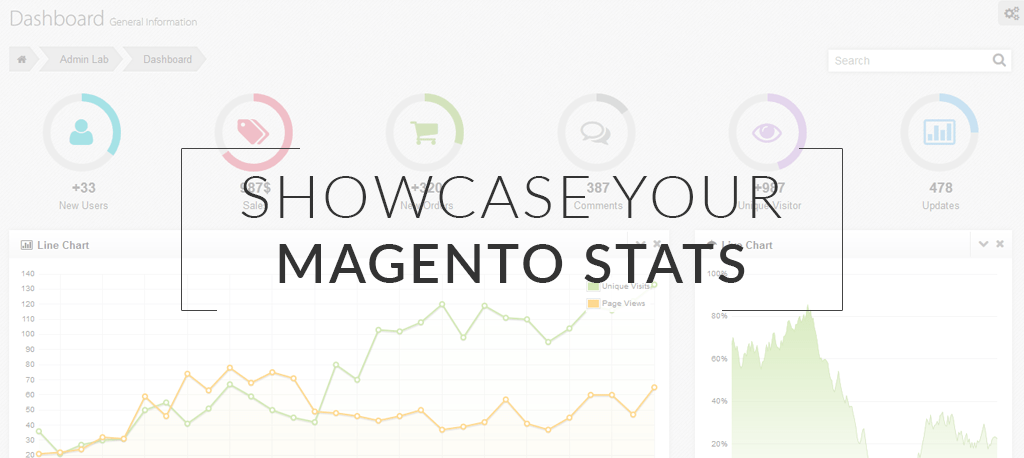 We have launched Flaunt your Magento Store Statistics extension that allows store owner to display stats dynamically on a site's homepage before the footer. Store owner can show stats of product quantity, number of product categories and number of orders & customer counts to visitors. It will not only give a precise overview of what is available in your shop to your audience, but also allow you to show the stats which you want as you can customize the statistics configuration as per your own requirements.
To conduct ecommerce business effectively & efficiently, it is important to show your customers a complete picture of your business activities/situations like:
Total number of products in your store
Total number of product categories in your store
Number of regular customers, etc.
The extension comes with friendly statistics feature which supports store admin to show all above business activities to their customers. Thus, it works like a perfect tool to enhance the credibility of an ecommerce store for its visitors or audience. It helps store owner to effortlessly boost sales conversions.
The extension is also equipped with the customization feature as store admin can put a custom value for every stat, customize statistics by custom font color & custom background color and much more. Overall, Flaunt your Magento Store Statistics extension brings value to every Magento store and its owner, it touches.
Flaunt Your Magento Statistics Extension
Download Blog