Envision's New Launch! – Advance Store Reports for Magento 2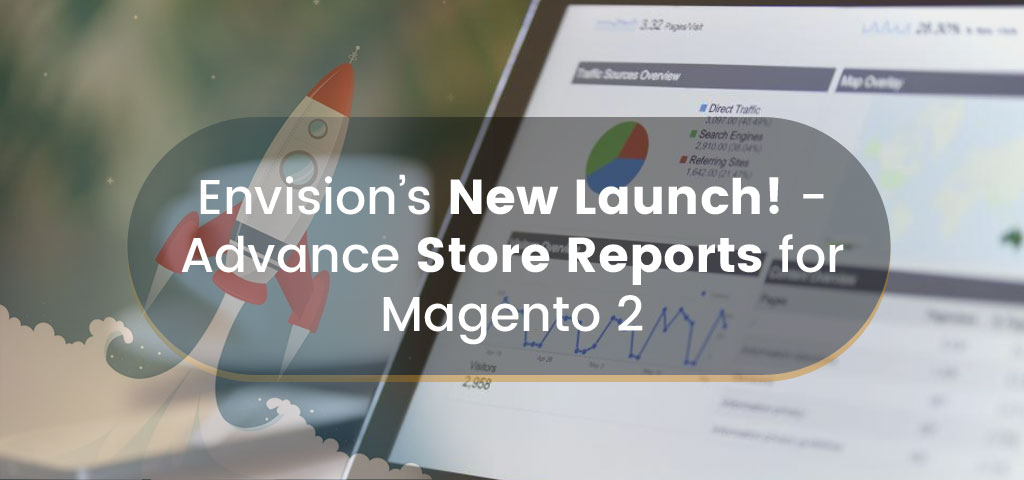 Envision Ecommerce is an ever growing landscape of Magento 2 extensions. Adding to this increasing pool of first-rate Magento 2 extensions, we would like to announce our one more latest release, i.e. Advance Store Reports for Magento 2. As the name of this Magento 2 extension suggests, it is an advanced tool for store sales reporting. It enables store owners to easily generate profound store reports about one-day sales, monthly sales, yearly sales, purchased products, customers details, order details (order creation time, status, order quantity, financial, and other order details), etc. It makes your Magento 2 admin more advanced and you can quickly evaluate your business's performance with "Advance Report" on sales.
The extension is a time-saving solution for Magento 2 store owners to quickly fetch their sales details in an advanced & clear way for a specified period. You can analyze these generated reports to find out most precise sale boosters of your business. For example, Sales by Product name shows you the number of orders for a specific product name. When it comes to the user interface of Advance Store Reports for Magento 2, it seems quite user-friendly.
With this extension, you can generate advance reports by:
Selecting a From Date & To Date
Product SKU
Product Name
Purchaser's Name
Purchaser's Email
Moreover, it also enables store owners to export this advance report data to CSV and download it to their PCs. We at Envision Ecommerce are continuing to make this extension more feature-full, even more, reliable and valuable for our customers after further updates. Keep in touch to get updated about the future editions of this extension.
Download Blog