Envision Ecommerce's Journey covered by Amasty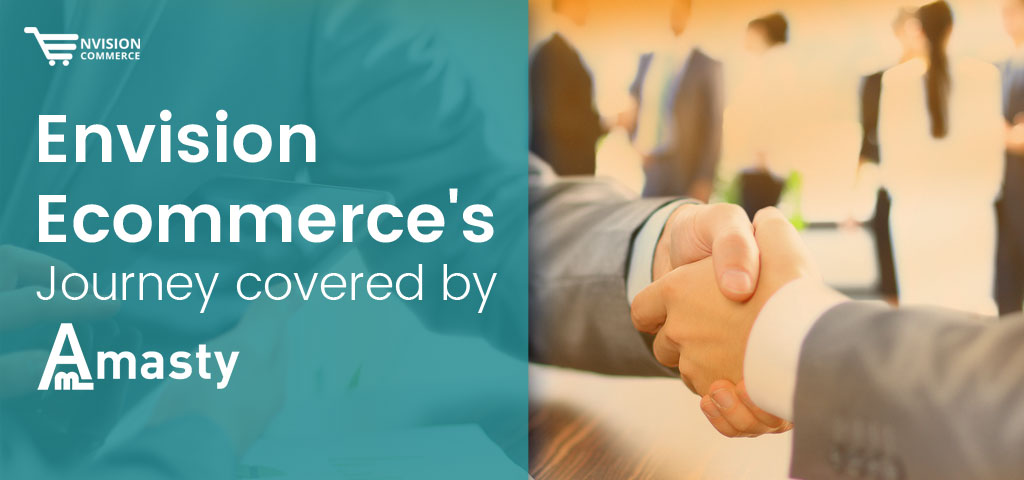 Envision Ecommerce is in News. Yes, it's so amazing to share that our COO & CO-Founder of Envision Ecommerce, Vikrant Shukla recently had been interviewed for Amasty (who is one of our partners) to share some insights about Magento2 and its future.
Amasty is known for its innovative ecommerce solutions. Amasty also develops Magento modules for their online merchants to deliver the most effective solutions along with their business enrichments. They interviewed our COO as well as Magento certified Solution Specialist, Vikrant Shukla to know about the journey of Envision Ecommerce on the path of e-commerce development. Here you can see in detail https://blog.amasty.com/meet-amasty-partners-envision-ecommerce/.
As, Vikrant said in his interview, "Envision started in April 2015 with a team of 5 people, but now has a good growth with the team size increasing to 40+ people." This growth makes our business i.e. Envision Ecommerce stand out among our competitors. Vikrant emphasised that Magento 2 is the future of Ecommerce Development and is going to take Magento (as a company) way further than where it is currently. He stated in his discussion that Envision Ecommerce as a Company is already doing a lot in Magento 2 and spreading its learning with community via the "How To" blogs on Magento 2.
Envision Ecommerce is happy to partner with likeminded companies. We know that growth is always possible with done together and as our tag line says the same "Let's Grow Together". Contact us to discuss any possible partnership with our Company.
Download Blog