ENVISION ECOMMERCE'S HOT RELEASE: WOOCOMMERCE PRODUCT REVIEWS EXPORT/IMPORT PLUGIN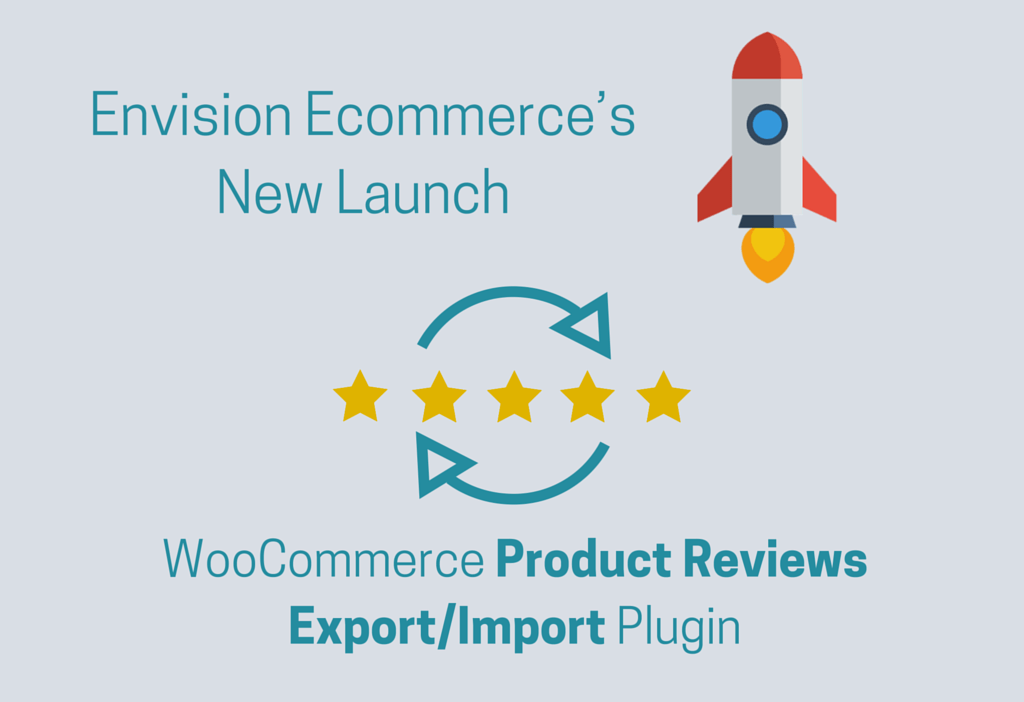 With the goal to support store admin to effortlessly import or export product reviews & star ratings, though a CSV file, Envision Commerce has launched new WooCommerce Plugin – WooCommerce Product Reviews Export/Import Plugin. The plugin is one of the most effective tools to make the review & rating management process simple & less tiring for a store admin.
The most important benefit of this WooCommerce plugin is that it allows WooCommerce store owner to customize the reviews & star ratings given by original customers. The plugin also allows you to add your own custom product reviews and star rating
WooCommerce Product Reviews Export/Import Plugin is a wise choice for store admin to attract more visitors by displaying positive product reviews & ratings. Good reviews & ratings help in good product buying and promote a good image of products among customers. A CSV file used in import/export can also be kept as a hard-copy backup for future usage or others like database failure, migration to other eCommerce platforms, updating an existing version of WooCommerce store, etc…
It is easy-to-install & customize this WooCommerce plugin. All you need is just to complete installation & the configuration process for your WooCommerce store and check how easy to manage this plugin. It is definitely one of the best WooCommerce plugins you should try.
Download Blog