Envision Ecommerce Sums Up to 5 Magento Certified Professionals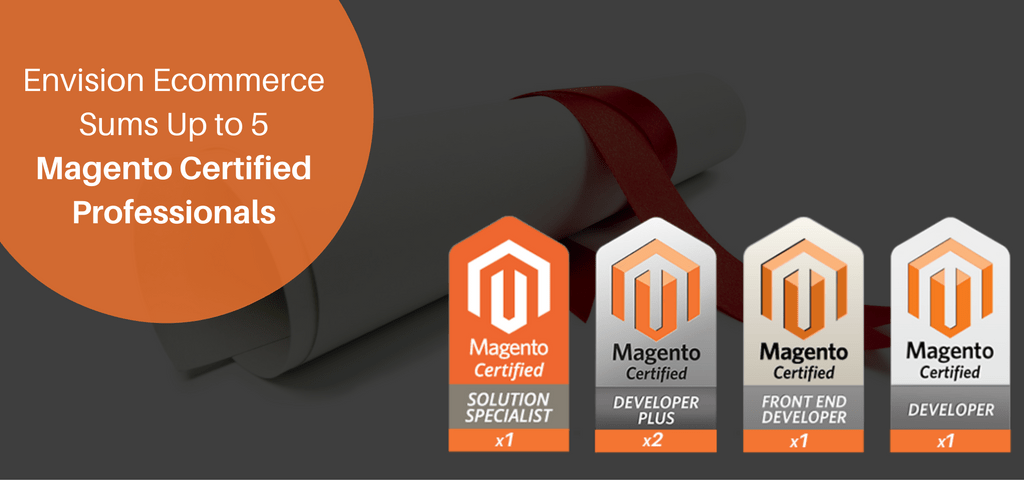 We at Envision Ecommerce are extremely proud to introduce another Magento Certification added to our Magento Team. We now have total 5 certified Magento professionals who help us keep an edge in the market by making by regularly updating ourselves to keep up to the pace of the Ecommerce Industry.
We have significantly expanded our company's footprint worldwide since 2015, helping ecommerce businesses by providing unmatched implementation and support. Now with more professional certified helping hands, our eCommerce practices allow us to comprehensively serve business owners as a one-stop shop for all their technology related business needs.
Envision Ecommerce's entire certified team includes, " One Magento Certified Solution Specialist, One Magento Certified Developer, One Magento Front End Developer and two Magento Certified Developer Plus". This brings extensive expertise & knowledge together with an aim to deliver complete Magento eCommerce solutions for B2B and B2C clients without breaking a bank.
Download Blog