Envision Ecommerce Introduces "AskHoncho.com" – A Study Choice Platform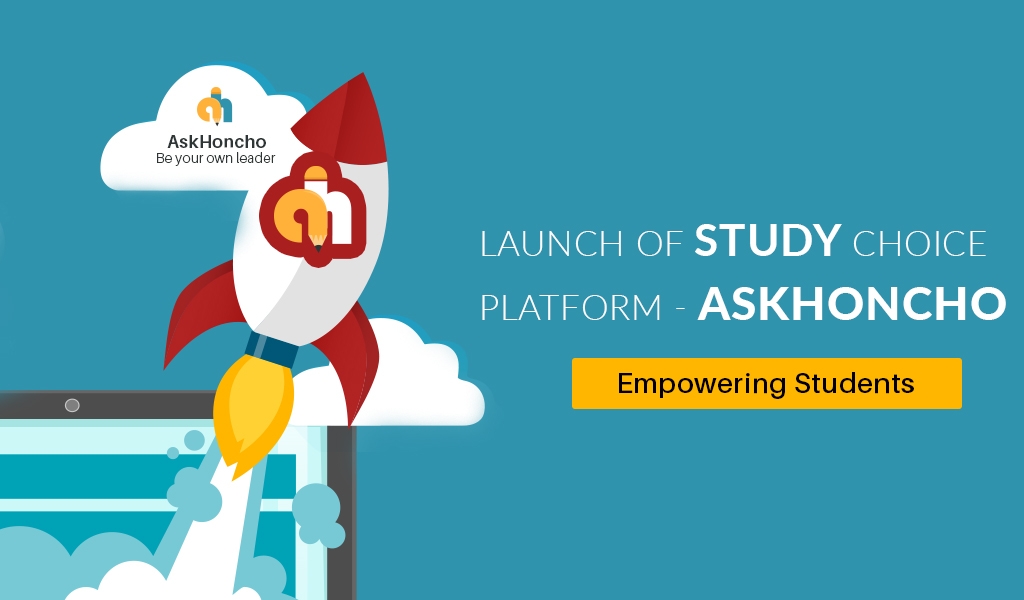 We at Envision Ecommerce realized that there is a major gap existing between today's blended learning industry & potential learners. With an aim of bridging that gap between students & institutes, we are officially announcing the launch of a new online portal 'AskHoncho'.
AskHoncho.com, is mainly a directory listing online platform that bridges the gap between potential learners & institutes. AskHoncho is our endeavor to make the best institutes accessible to students through a web as well as mobile based aggregator platform. The students can have the following benefits from AskHoncho:
AskHoncho provides students with well-researched information about institutes like courses, fee structure, student reviews & ratings, etc.
The students can use AskHoncho's search filter to discover local institutes within their current living region.

The students can view all about a particular institute like phone number, website URL, gallery or images, student reviews, address map, demo class availability options and every detail which is required by any student and aspirant for educational/training/study needs.

The students can reach out to the best institute by filtering institutes based on review and ratings from previous students.
Our main mission is to help collect data of the educational/training institutes to help students in making well-informed study choices. Also, the quality institutes can contact AskHoncho to endorse their courses, training programs, or have an advertise option to get visible in front of potential students.
On the other hand, developing an app "AskHoncho App" was one of the significant challenges that emerged from this new launch. Having a reliable app to purge all difficulties faced by an institute has helped us to proactively ready for building such institute apps in the future. AskHoncho app is developed to help institutes to reach out most mobile users by showing off their institutional journey along with student reviews & ratings, about us page, course details, course fees, institute gallery & images, and demo class options. It features a search filter to help students in searching best institute by city/area, course name and institution name.
The students& institutes, who have been looking for such a study choice portal, can now use AskHoncho to pick up their education on-the-go. After the launch of AskHoncho, we're pretty thrilled that we can now help students in locating the right institute& also able to build such apps for institutes to bridge the gap between potential students & institutes. It's just the beginning as our future plan is to do almost all things that make this portal beneficial for any aspirant like student placements, online admissions, scholarship information, student results and much more.
Download Blog