Envision eCommerce Elevated Status as a Silver Partner in the Adobe Solution Partner Program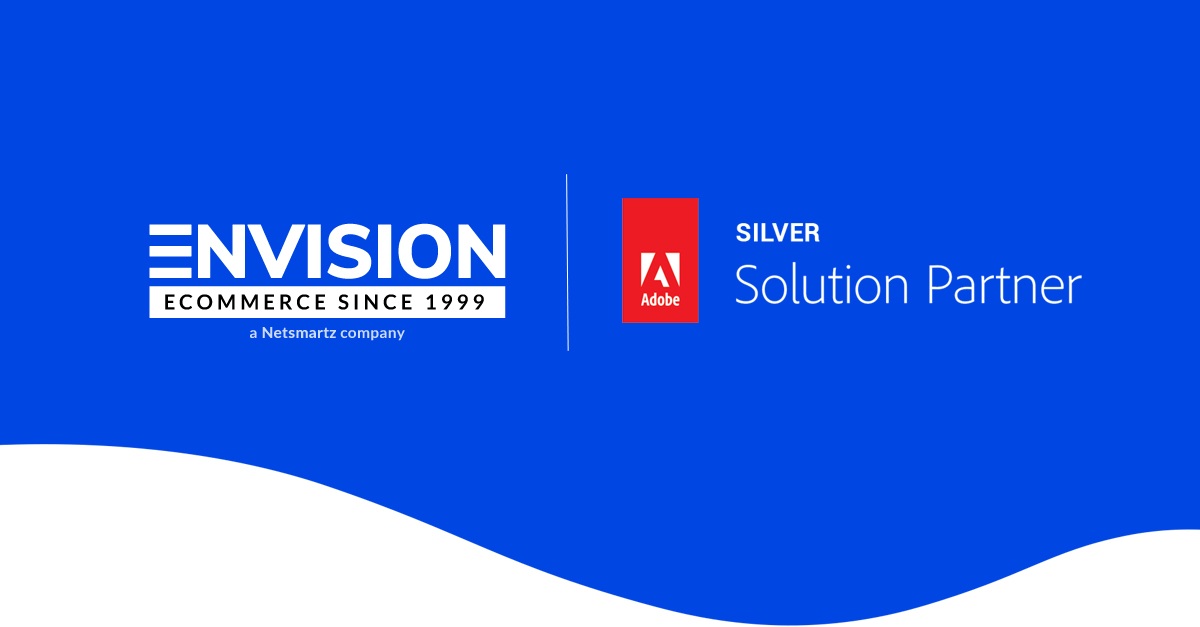 Envision eCommerce, a leading insights-driven digital experience company, is proud to announce its Elevated Status as a Silver Partner in the Adobe Solution Partner Program.
The Elevated Status is the result of its dedication to growing its team of technical experts – architects, developers, business practitioners, and salespeople. Other components for the increased status include doubling the number of Adobe Experience Cloud deployments and receiving glowing customer reviews for the team's work.
As an Adobe Silver Partner, we have the expertise to help our clients lead the transformation of global digital marketing. As a partner, our team has been through rigorous product and software training has an on-going connection with other partners so that we stay up-to-date on the latest technologies and practices for your business implementation. With this winning combination, we can help you grow your business by delivering world-class solutions.
About Envision eCommerce
Envision eCommerce is an Adobe Partner headquartered in Pittsford, United States with 8+ global locations across the EMEA, APAC & North America. With over 2000 + employees, 150+ eCommerce developers provide a global presence that allows us to cultivate close, long-term relationships with our clients. Our clientele includes Samsung, Car Toys, ARB Teak, ARC International, Original Works and many more. Envision eCommerce is proactively meeting the diversified challenges in a cross-section of industries by offering a complete gamete of eCommerce services – Make, Market and Manage. Incorporated in 1999 in the United States, Envision eCommerce has vast experience in delivering excellent services to various industry verticals such as Healthcare, Fashion and Apparel, Consumer Goods, B2B, Automobiles, Education, Food & Beverage, and On-Demand Services.