Enhance Your Magento Store Conversions with Basic Yet, Effective Tactics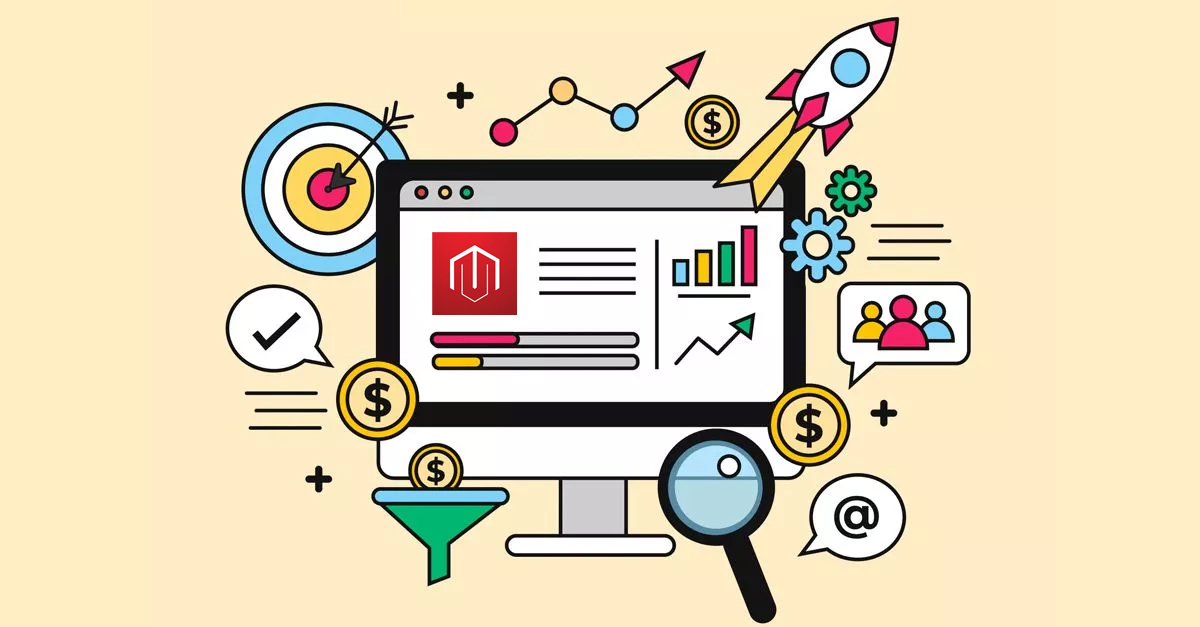 You already have a good customer reach. The campaign tactics have worked fine. The page visits' is way higher than you had been expecting. Your ecommerce site ranks fairly high in the search engines. The only problem you are facing currently is the bounce rate, and of course the lowering conversion rates. At this time, you can't blame your marketing tools as they have already done their part at reaching out to new customers. You can't blame your SEO tools, as the tactics haven't let you down with the page visits.
Good read: Important Tips for New Ecommerce Entrepreneurs
This is the time for some internal assessment and grooming your store for better conversions.
FOMO Tactics
We have availed ourselves on social media, due to the "Fear of Missing Out" (FOMO). Everyone fears losing their place to someone else. This includes the chances of getting products online. It is one tactic that most ecommerce websites have owned, with highly successful conversions. Users are more likely to buy things on the spot if the gateway is constricted to a few minutes. Here are a few tricks that have worked as FOMO tricks:
Flash sale: Where the product is available on the website on a weekly basis. Xiaomi has sold millions of phones with this approach.
Limited Stocks: Advertise the fear that the product is available in limited numbers. That numbers are decreasing every second and will soon be out of stock. It has often worked for the newly arrived items. The same can be applied to older products at a reduced price.
Discounts for a Limited Time
Amazon and Flipkart have recently performed this through a 4-day window for several products on sale with heavy discounts, cashback offers, and deals. The exact number of sales was extremely high. As a merchant, you can try for such a window annually. This will give you better exposure, accompanied by heavy conversion rates.
A Detailed Product Description
You are the window through which the user can imagine and connect with the product. Make sure you add quality images and video clips to let them see the product closely. If possible, add the necessary specs, additional warranty, additional items often bought with the product, and answers to frequently asked questions by the buyers about the product. Amazon and Flipkart can be seen mentioning the eye-catching details in the first few lines of their product listings. There is just enough detail to convert the user to a customer quickly. This will also help in decreasing the chances of asking for a refund as you had already mentioned the terms of purchase in the product description.
The Reward for Buying at Specific Time
Reward the buyers with additional benefits like discounts, cashback, or offers for the future purchase if they buy specific products at a specific time. Nobody says no to savings on purchases.
Happy Reviews Helps in Quick Decisions
Get genuine reviews and feedback from customers who find themselves lucky to purchase the product at that instant. Reviews play a major role in converting visitors to customers. Appreciate the positive ones and learn about the areas of improvement from the negative ones.
Upgrade Technology Platform
You might have built your online store on the technology platform that was perfect for the customers of yesteryear. A lot has changed in the last decade. Highly popular ecommerce stores like Amazon have put in a lot of effort and resources to provide both a great user experience and the coveted convenience for today's customers. They have incorporated an advanced ecommerce technology platform to provide a win-win situation to both the customers as well as the sellers. Nearly all new stores entering the market every day are utilizing the Magento platform because of its track record.
For those ecommerce ventures that were built on Magento 1, they can now migrate to Magento 2 and capitalize on the intelligent capabilities of the platform. To learn why ecommerce entrepreneurs are setting up their online stores on Magento 2.x, read this blog.
We hope these small changes bring big changes to your sales graph.
Download Blog