3 Pro Tips for Creating a Successful eCommerce Marketing Campaign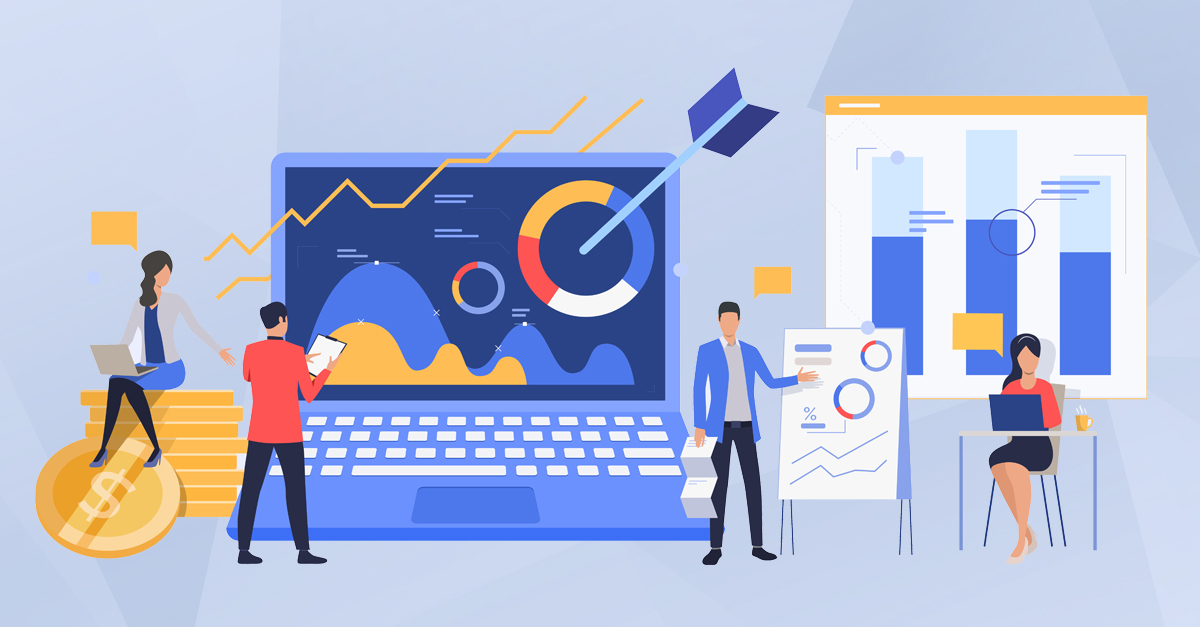 Building an eCommerce platform to successfully sell online is just half the battle won. Acquiring customers and generating revenue is a whole different skill that eCommerce retailers need to master.
Gone are the days when people used to believe "If you build it, they will come." There are more than 24 Million online businesses on the web and it is not as simple as a walk in the park to get the attention of your customers. 
That's where eCommerce marketing comes into play!
However, to successfully acquire customers, your marketing needs to be well-planned and on-points. In this article, we will discuss a few tips and tricks to help you develop eCommerce marketing plans that actually work. So, let's get started.
What is an eCommerce Marketing Campaign?
eCommerce marketing campaigns are strategized and organized efforts to promote a specific product or a collection of products. The goal of a marketing campaign can be raising brand awareness, capturing leads, or collecting customer feedback. To execute these campaigns, brands reach out to consumers in several different ways, including email, google organic search, social media, PPC, and more.
To design a marketing campaign business need to define the following components before its implementation:
Campaign goals 

Key performance indicators

Channels of execution

Budget required

Team members involved
Here are some of the tips and tricks using which eCommerce brands can design marketing campaigns that help them achieve their business goals and target faster.
How to Design a Successful eCommerce Marketing Campaign?
Designing an eCommerce marketing campaign is all about proper planning and execution. Without planning, you may end up wasting your resources and missing out on potential leads.
1. Set Clear Goals and KPIs
Obviously, the ultimate goal of every eCommerce marketing campaign would be to increase sales and revenue. But, here, you have to think specifically and define a clear goal along with some numbers to measure the success or failure of your marketing efforts. 
Your goal can be anything, like:
Increasing brand awareness

Promoting a new product range

Boosting customer engagement

Collecting emails of your target audience
Now, to find whether you have achieved these goals or not, you need to set clear eCommerce KPIs for your campaigns. These KPIs are further smaller goals like improving/increasing:
Conversion rates

Customer acquisition rate

Customer lifetime value

Customer acquisition cost

Organic search traffic

Customers via new marketing channels
Now, what does a SMART marketing campaign goal look like? For example, let's say you want to sell 1000 T-shirts via social media featuring the new product line by November 20, 2022. We will call this goal SMART. Here's why:
I want to see (Specific) 1000 t-shirts (Measurable) via Social media (Attainable) featuring the new product line (Relevant) by November 20, 2022 (Timely).
If you think you or your team needs help in setting perfect eCommerce marketing campaigns, get in touch with breakneck eCommerce marketing experts at Envision eCommerce and take your business to the next level.
2. Define Your Target Audience
To generate better results, it is crucial to know who you are targeting. And the more you know them, the better results you will generate. You require a clear understanding of who your consumers are so that you can leverage the most effective strategies to target them.
Try to describe your audience in one line. For example, if they are selling health-based products, you could say, "My target audience is health-conscious Millennials who look for healthy food suggestions on social media in the USA."
This sentence tells who you are targeting and what channels are you likely to use to run your marketing campaign. Depending on the type of business you have, it is likely that you have various target audience segments. Try to create a separate marketing campaign personalized to the target audience group but do not miss any particular segment.
Once you are done with identifying your target audience, you are required to create buyer personas for each group you target. Buyers personas provide you with a lot of information about your prospective buyers in order to help you target them more effectively. You should consider the below-given attributes to create personas:
Age

Marital status

Gender 

Location

Income

Pain points

Likes and dislikes

Features desired
Defining your target group ought to be done with as much information as you can get. Interview your current customers as well as future customers in your market. Then, at that point, utilize this data to create detailed personas.
3. Map the Customer Journey
This is all about how your customers interact with your brand and through which touchpoints. At this step, your research should include everything from:
Do your potential customers have initial brand awareness? If yes, how?

How are they doing informational research? 

When are they visiting your website and what are they looking for?

Are they engaging with your social profiles?
Mapping the customer journey will help you see your brand through the eyes of your customers. You get to know what motivates or helps them to take action and what problems they face during the process. You also learn about questions that they have along the journey.
Then, you can create marketing campaigns that help you solve every one of the queries of your website visitors to turn them into loyal customers.
No doubt that eCommerce marketing campaigns involve a lot of data, research, ideas, decision-making, and observation. But, the process of executing one is not as scary as it looks. If you adopt the right practices and move forward with planning, the success will be yours.
Wrapping Up
Marketing an eCommerce business to achieve growth targets isn't easy. But, it is not scary as well. All you need is the right team of eCommerce marketing professionals that can help you implement the right strategies at the right time. 
With proper planning, clear goals, customer data, and the right team, you can grow your eCommerce business by many folds faster than you could imagine. Need help? Get in touch with eCommerce marketing experts at Envision eCommerce.