eCommerce CRM: 5 Benefits and Best Options for Online Store Management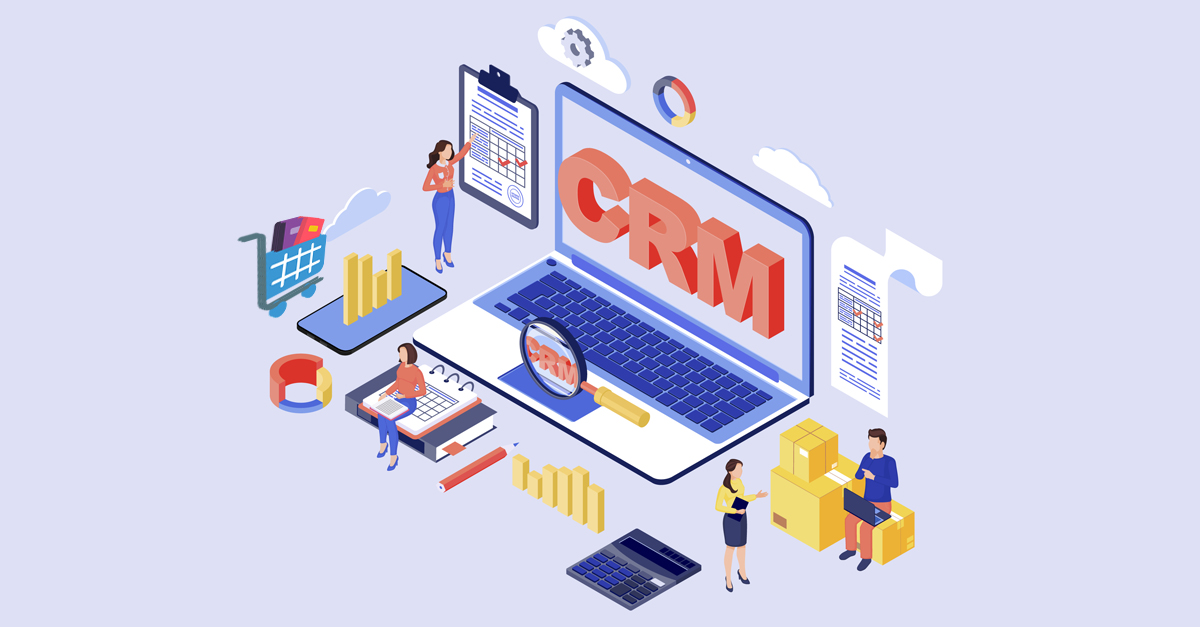 A CRM (Customer Relationship Management) tool lets businesses analyze their past, present, and future customers on several levels to cater to their needs in the best possible way. It is crucial for every business, including eCommerce stores, because it allows them to maintain and analyze data about their customers.
This article will discuss eCommerce CRMs and their benefits for customers and online store management. So, let's get started.
What is the Importance of CRM in eCommerce?
A CRM is an essential tool for managing an eCommerce business. According to studies, interactively gathering and analyzing customer data helps build a business's eCRM capabilities, resulting in immense success and growth. Thus, we can say that going forward, CRM platforms that are crafted particularly for eCommerce will be a necessity for all online stores to manage customers in the best possible way. 
There are a number of benefits that a CRM tool can provide online stores, including:
Better customer service

Understanding of demand and supply

Easy check out processes

Checking the customer journey on the website

Effective marketing based on collected data
Using and implementing a CRM is essential for online businesses not only because it records important data 24/7 but also because it can help you acquire customers' trust, commitment and build better relationships with your consumers, resulting in a better customer experience and increased sales.
5 Best CRM Solutions in the Market for Online Store Management
Let's check out the best CRM solutions that you can use to provide a shopping experience that results in increased customer engagement and sales:
1. Zoho CRM
Zoho is one of the most popular CRM systems used by businesses. It provides a wide range of features and also can be used by businesses of all types and sizes. You can also build your own version of Zoho CRM that suits your business needs in the best possible manner. 
It offers a free trial as well as a free version of the product to use. The pricing of its premium version begins from $12 per year. Each package provides different features, and you can choose the ones that you need to use. The main benefit of using Zoho CRM is that it makes your eCommerce system very extensible, and you can easily integrate it with other Zoho products.
2. Marketo
Being a part of the Adobe family, Marketo has every feature that an eCommerce business would desire in a CRM tool. It helps eCommerce businesses in everything from lead management to account-based marketing and more. Just like any other Adobe product, the best eCommerce CRM Marketo is a feature-rich solution.
It has powerful automation capabilities, and lets businesses host drip campaigns based on the customers' behavior. Marketo is available at $895 per month for up to 10,000 contacts, and you can also use a free trial to experience how the solution works.
3. Monday CRM
Monday CRM is another best option when it comes to streamlining the sales funnel. The key features of Monday CRM include eight different data visuals, a project planner, scheduler, time tracking, and customer segmentation capabilities.

However, the company doesn't offer a free plan. You can check out their free trial, though, to find out how it works. The pricing plans start at $8 per month, and you can also request a quote to get a customized plan. The UI of Monday CRM is beginner-friendly, and the data is shown in an easy-to-understand manner. But, it allows a limited number of users for every plan.  
4. Pipedrive
Pipedrive is again a popular option as it is used by a number of big eCommerce businesses. It can handle everything you will require to execute an effective CRM strategy. Its key features are lead scoring, email marketing, task management, product and pricing management, forecasting, and more.

The solution is paid, and you can choose one out of the four plans available – starting at $12 per user per month to $99 per user per month. This CRM tool is so easy to use that you will not require any training or lessons before using it. It also offers efficient customer support. The only disadvantage of Pipedrive is that users can not send emails in bulk using it. They need to send one email at a time.
5. Hubspot
Hubspot is a renowned name in the space of digital marketing. It also offers a CRM tool that is very well known in the eCommerce industry. It has all the features required by brands to build and nurture customer relationships. Along with managing all your business processes, Hubspot's CRM tool can help you with email marketing, task management, customer segmentation, and in-depth reports and analytics.

The best part about this tool is that it is free. Hubspot also offers a premium plan that comes at around $50 per month. It also allows a number of integrations that accommodate the needs of several businesses.
Final Words
For an eCommerce business, it is necessary to build and maintain customer relationships for positive cash flow and sales. Your customers are an essential part of your brand, and CRM software will allow you to understand and serve them in the best possible way.
Thus, we highly recommend using a CRM tool that fits your business needs and budget. Out of all the amazing eCommerce CRM tools mentioned above, our favorite is Marketo. We are Adobe Silver Solution partners and have helped many online businesses scale using Marketo and its powerful features. It is a highly adaptable and affordable CRM solution for all types of businesses. It helps online businesses build profitable CRM strategies that help them grow faster.
If you are looking for eCommerce marketers to help you with CRM integration, you can contact our team at Envision eCommerce and expect a seamless process. Get in touch now!
Download Blog