EBAY PARTNERS BIGCOMMERCE – COMBINED THEIR POWERS TO BENEFIT ONLINE RETAILERS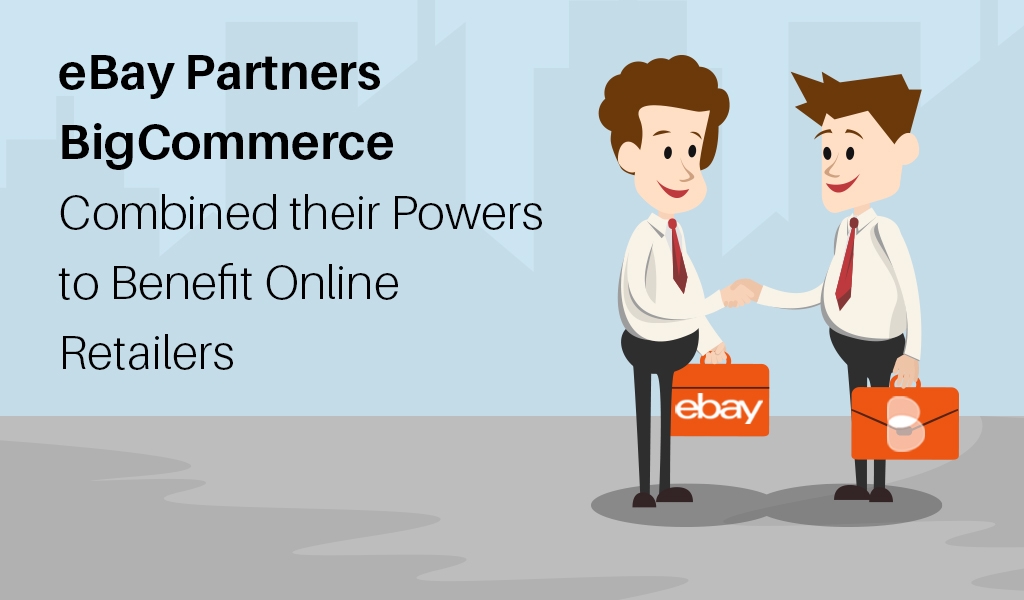 Recently, Bigcommerce has teamed with eBay to provide Bigcommerce merchants a way to simply & efficiently list their products and administer their inventory on the eBay marketplace. As a result, BigCommerce customers will have an access & spotlight to eBay's huge global buyer base including more than 162 million users. However, eBay buyers will also have the advantage from additional choices and selections.
As per BigCommerce CEO Brent Bellm: "It's never been more important for business owners to manage and sell across multiple channels, and this partnership allows our customers to take advantage of a thriving marketplace that will bring them new customers and turn that discovery into revenue."
As per eBay's Head of North America Hal Lawton: "eBay's strategy and our business model is firmly grounded in the foundation of making sure we have the best choice in selection for all our buyers across all markets." He further added, "To continue to deliver on that, it's very much grounded in continuing to acquire small-to-medium-sized businesses that bring that unique differentiated inventory at great bargains to our site."
BENEFITS TO BUSINESS OWNERS THROUGH THIS INTEGRATION:
1. Smooth Inventory Management
The online sellers can smoothly sync stock levels and eBay orders with their online store, which supports streamlined execution and order management, and there is no need to go for any manual managing process across diverse channels.
2. Rapid Mass Listing and Central Management
After this integration, the merchants are allowed to rapidly create bulk eBay listings by means of customizable templates, and they can save their costly time through automatic product mapping to eBay categories.
3. Sync Amount, Cost, and Descriptions to Target More Buyers
One of another major advantage to Merchants from this integration is that they can easily sell their inventory in front of global buyers through eBay's Global Shipping Program. We at Envision Ecommerce always keep an eye on such partnerships & their benefits to online merchants, and we do have the capability to do Omnichannel listings and get you more business.
Download Blog