Disable Wishlist Functionality in Magento 2 with a Few Steps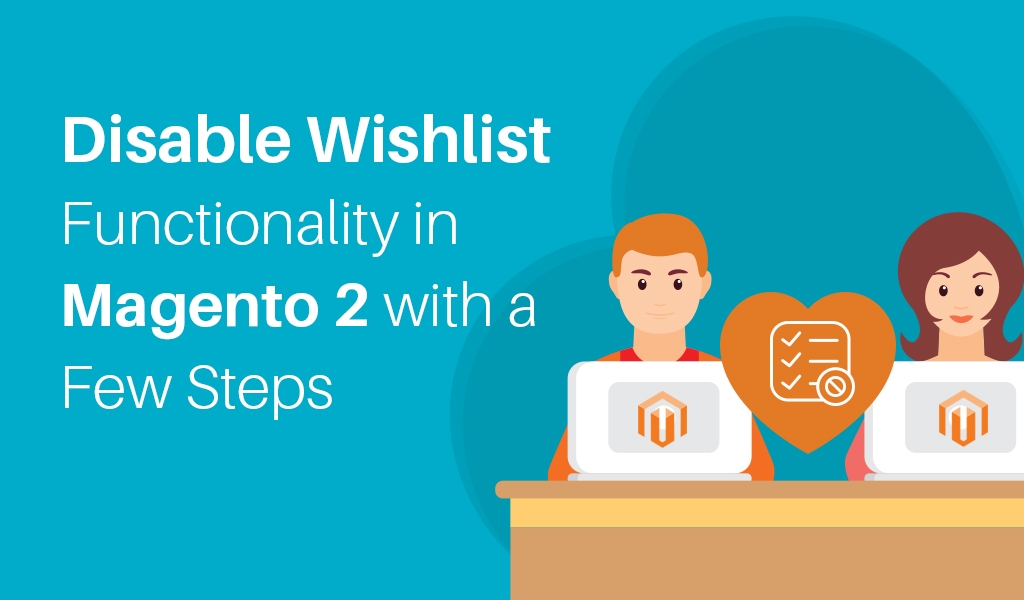 Like many other Magento store owners, if you also think that some of the features in Magento 2 are not useful to you or to your users, you can disable them via the backend. "Add to Wishlist" is one of such features that a store owner may want to hide from their Magento 2 store.
If you don't know a proper way to disable "Add to Wishlist" from your store, then this blog will help you with a detailed step-by-step guide. But, let's first get to know what is a wishlist and how it impacts sales of an online store.

How "Add-to-Wishlist" Feature Can Impact the Sales of an Online Store?
Well, we know many benefits of adding a Wishlist to online stores like increased customer engagement rate, brand awareness, and the ease for customers to save their favorite items. But, there are some disadvantages as well. Here's how it creates a hindrance in the buying process:
Delay in Conversion: Giving users the ability to add items to Wishlist can prove as a distraction for users. For example, if customers like something on your website, instead of purchasing the item right away, they will first add it to the wishlist. This feature gives them the option to save products but it is possible that when they come back to the item, later on, their wish to buy it fades. Or, since you gave them the option to save, they may save it and explore more products of the same type, adding to delays in conversions.
Require Marketing Budget: Sometimes, users add an item to the Wishlist and forget about it. In such cases, retailers need to have a dynamic marketing strategy in place to remind customers about the saved items. That means extra spendings! Thus, if you don't think you have the budget for this type of marketing, the Wishlist feature is of no use for you.

4-Easy Steps to Disable "Add-to-Wishlist" Functionality in Magento
To disable the "Add to wishlist" functionality from your Magento 2 store, you need to follow the below-mentioned steps:
Step 1:
Go to the Admin sidebar, click on "Stores" and then select "Configuration" under "Settings".
Step 2:
After the selection of "Configuration", you need to choose "Wish List" under "Customers".
Step 3:
Then explore the General Options section and change "Enabled" to "No".
Step 4:
Once after completing the aforementioned steps, you need to make sure that your customers won't find the "Add to Wishlist" option on the frontend of your Magento store anymore.
Wrapping Up
Enabling or disabling ceratin features in your Magento store is a big decision. While there are many advantages to Wishlist features for online stores, there are some disadvantages as well.
Hopefully, after knowing these, you will now be able to make an informed decision to increase your conversions and sales. If you still have any queries, consider getting in touch with Envision eCommerce – a leading eCommerce development company delivering quality solutions since 2015.
Download Blog