Connect with Envision eCommerce at Meet Magento Indonesia 2020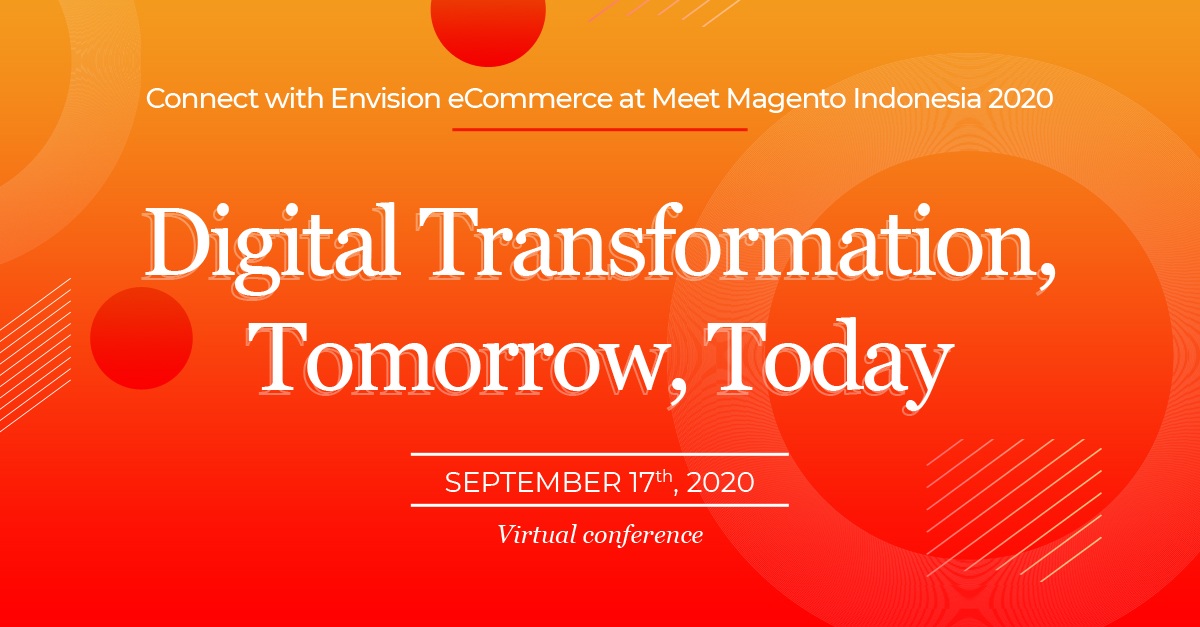 Providing you like-minded Magento fanatics, there is merely no substitute for interacting and connecting with other Magento enthusiasts, merchants, technology providers, developers and eCommerce experts, in the Magento community face to face. Magento Meetups or events are a great way to avail such opportunities and bring experience with Magento experts a bit closer to home.
Magento Meetup has been taking place across the globe since the early days of Magento initiated with Auckland, Amsterdam, Netherlands and New Zealand. Now, this event is getting yearly organized in more than 50 countries worldwide, expanding its reach to UK, US, Japan, Brazil, Argentina, Spain, Germany, Italy, Switzerland, UAE, and many other countries.
MEET MAGENTO INDONESIA 2020 is going to held in Indonesia on SEPTEMBER 17, 2020. This time too, Meet Magento Indonesia is hosted by iCube as the official Magento partner in Indonesia and expecting more attendees compared to last years. However, this year, it will be focused on mainly three different tracks, covering business, solution and technical tracks. The main goal of this meetup is to learn, share and network with other Magento lovers.
Let's take you a glimpse of the main highlights of Meet Magento Indonesia 2020:
The Speakers: Here are some most influential speakers from around the globe who are going to share their Magento expertise in this event and making it grander:
With more than 450 attendees, 150 merchants, 200 developers and SI, 25 speakers participated in the last year's event; Meet Magento Indonesia 2019 (one of the leading Magento Conferences) has witnessed an enormous growth of the e-commerce industry in the country. Last year, it had many speakers who presented several workshops and talked about different subjects, including e-commerce productivity, community engineering, strategic management, and channel sales & marketing.
Similar to the last year's event, MM20ID will also make an eternal impact on our minds as you will get a chance to meet numerous Magento-lovers from different parts of the globe coming to Indonesia to discuss, learn or share about the latest Magento trends and other offerings of the Magento community.
Being a Magento Solution Partner, we at Envision eCommerce are excited about this meetup and encourage the entire community to actively join and participate in this event and Magento commerce related discussions. If the idea of meeting Magento enthusiasts and specialists already gives you goose bumps, do not waste time and show your curiosity by joining it!