Chocolate and Cake Delivery – Not Every Online Seller Tends to Such Demands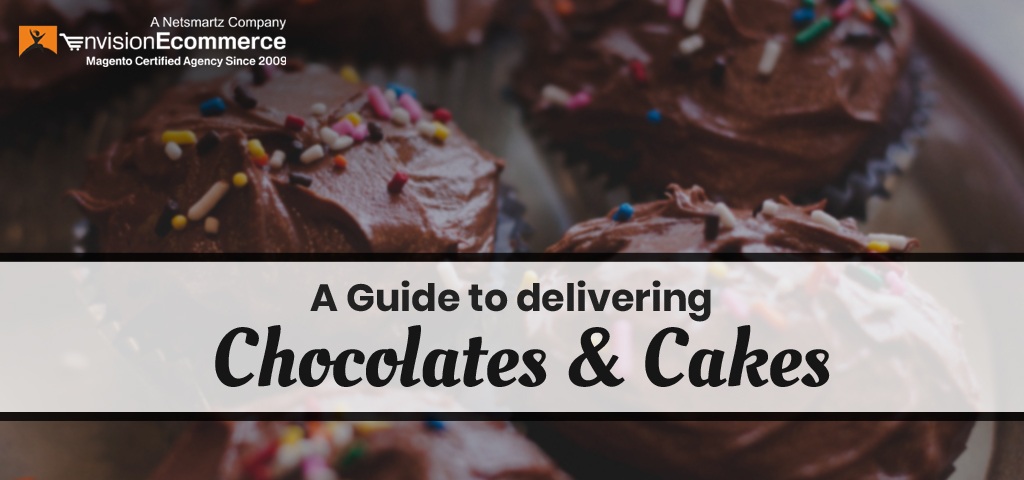 It's true. Time-constrained delivery of items like chocolate and cake are not every online seller's cup of tea. These intricately designed and inventively prepared confectionery items are in high demand, and shipping them is equally complex. Due to the lack of adequate handling and precautionary solutions, these items are at a higher risk of being damaged before or during delivery.
A deformed cake or melted chocolate will never have the appreciation it should, even if it tastes good. So, it is important to deliver them intact. Let's look at some important tips on how to deliver chocolate or cake so that it reaches its destination picture perfect.
Good read: Tips for New Ecommerce Entrepreneurs
Tips to Deliver Chocolates
Chocolates are a complex product to be shipped due to temperature variations throughout the world. Various locations around the globe craft chocolates with special traditions, ingredients, and flavors and shipping them over a long distance has a lot of constraints. Here are a few tips that can help you deliver your finest chocolates with ease.
1.Plan judiciously
Before you ship chocolates, you must make a plan that ensures quick delivery while considering the temperatures through where the chocolate needs to travel. Make sure to keep the transporters and customers well informed about the pickup and delivery times to avoid keeping chocolates in hot temperatures for longer than necessary.
2.Know the perfect temperature
 Ideally, a temperature between 65°F and 68°F with a humidity level of less than 55% keeps chocolate intact for months.
3.Wrap, freeze, and then pack
Wrap the chocolates with waxed paper or a plastic wrap and then freeze before final packaging to avoid any moisture.
4.Use refrigerated containers for commercial use
A refrigerated container is the best option to ship chocolates in bulk.
5.Pack and Ship smarter
While shipping chocolate, wrap it in a bubble paper and then place in a cold insulated box with cold packs or dry ice to maintain temperature and shape.
Tips to Deliver Cakes
Cakes are a delicate confectionery item that needs intense handling precautions. Even if shipping in the vicinity, the utmost care is required both in terms of temperature and handling. The following tips might help you with the flawless delivery of your beautifully handcrafted cakes.
1.Plan well: For delivering a cake, you always need to have a streamlined process with all the things ready considering the distance and time of delivery.
2.Packaging: Use a sturdy box to pack the cake securely. Pack cake tiers (in case of multi-tier cakes) and cake decorations like flowers and toppers in a different box to assemble them at the venue.
3.Shipping: Use a clean, cool, and spacious vehicle for shipping. Place an anti-slip mat under the boxes to keep the cake from moving and on a leveled surface.
4.Drive carefully: While carrying the cake, it's important to drive slowly and stay focused to avoid any sudden breaking that may damage the cake.
5.A cake repairing kit: A cake repairing kit is very important to handle the last minute mishaps. In case the cake is being delivered through a delivery service, the customer should be handed over this kit.
There are eCommerce portals such as Ferns and Petals, Planete Chocolat, and Kiss Cakes that provides efficient delivery services. These eCommerce stores capitalize on the latest technology platforms and provide easy solutions to delivering chocolates and cakes with the utmost care in a controlled environment.
The Final Words
The hard work in crafting chocolates and cakes only pays when they reach their consumers in a well-formed state. Many chocolate and cake sellers are now moving towards eCommerce platforms to scale up their business and serve untouched demographics.