CDN in Magento 2: Importance and Benefits for Businesses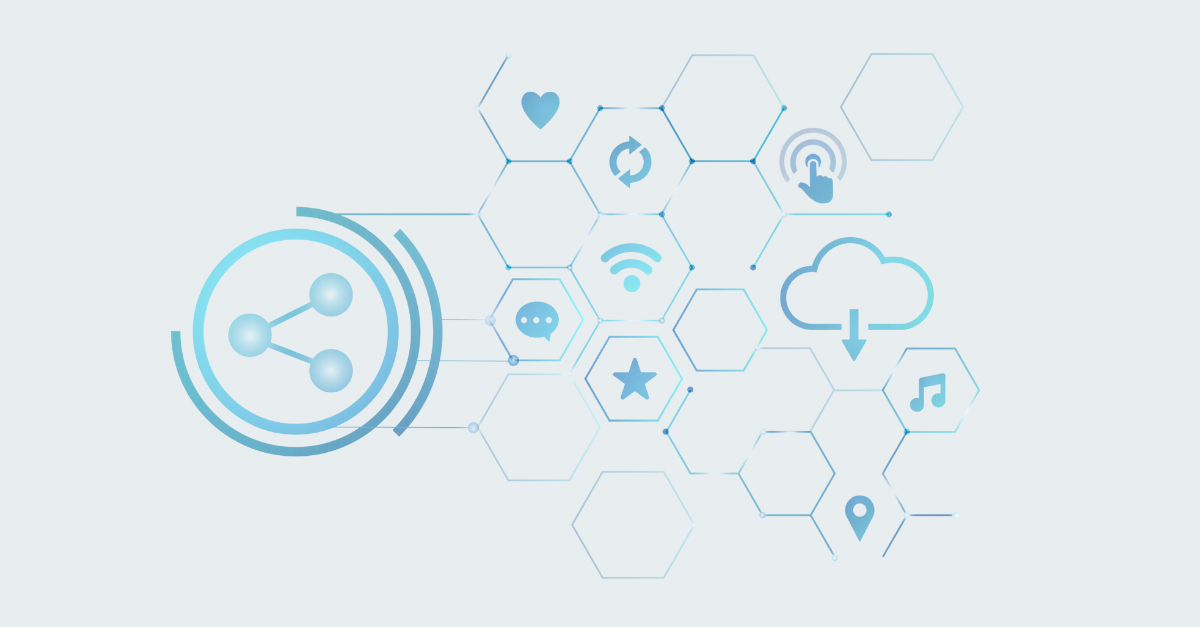 To show up in the top result of SERPs, you need to keep a number of factors in mind. Your website speed, performance, user experience, and several other things can help you achieve a top spot to acquire qualified leads.
One of the ways to improve all these factors in one go is CDN. It stands for Content Delivery Network and can help you deliver content to your customers in the most optimized manner. 
Furthermore, if you are using Magento 2, which is a highly-customizable eCommerce development platform, you might face speed issues and low performance. Due to heavy customizations, sometimes it slows down the website speed and users face difficulty in accessing the store. 
But, by using a powerful CDN with Magento 2, you can eliminate this problem and cater to your target audience present in any part of the world. In this article, we will look into the different benefits of using a CDN along with many other important insights. So, let's get started.
What is a CDN and its Importance in Magento 2?
A Content Delivery Network is a solution that makes it easy for customers to see and access the content of your website. Its function is to reduce stress on a website's server, increase security, improve the experience, and reduce the site load time.
Here is how a CDN server provides customers with a cached version of static content from the original server: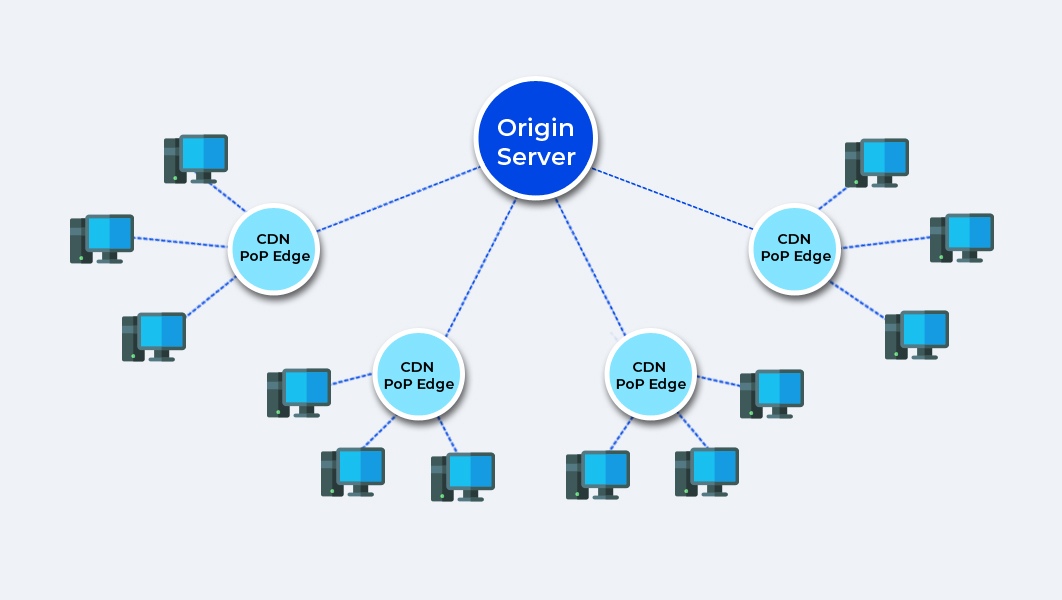 The speed of a Magento 2 website highly depends on hosting and the location of the server. So, for example, if you are an American eCommerce retailer and your website servers are in an American data center, a user visiting your website from America will not face any problem related to speed or user experience. 
However, if you target multiple locations, like Canada, Australia, or India, users visiting your store from these locations might face problems like slow speed, poor UX, and low performance due to the huge distance between the server and their location. 
A CDN helps you overcome this problem by maintaining an infrastructure all over the world and placing a cached version of your web pages on each edge. This makes content delivery easy and you can target users from multiple locations irrespective of the location of your servers.
3 Business Benefits of Using CDN for Magento 2 Store
Using Magento 2 or Adobe Commerce, you can create a feature-rich website that will help you improve your bottom line by providing a seamless customer experience. However, a great CDN can help you take your Magento 2 store's experience to the next level by further adding to its capabilities. Let's see how:
1. Improved Website Speed
Speed is one of the most important factors when it comes to deciding the performance of the store. And, a CDN can help improve the speed of an eCommerce website by up to 40%. 
Utilizing a CDN will help in lessening the distance between the customers and the store's resources. The CDN empowers customers to connect to a geologically closer site as opposed to connecting with the site's main server which can take a lot of time. This will reduce the page loading speed for customers in different regions, leading to a seamless customer experience.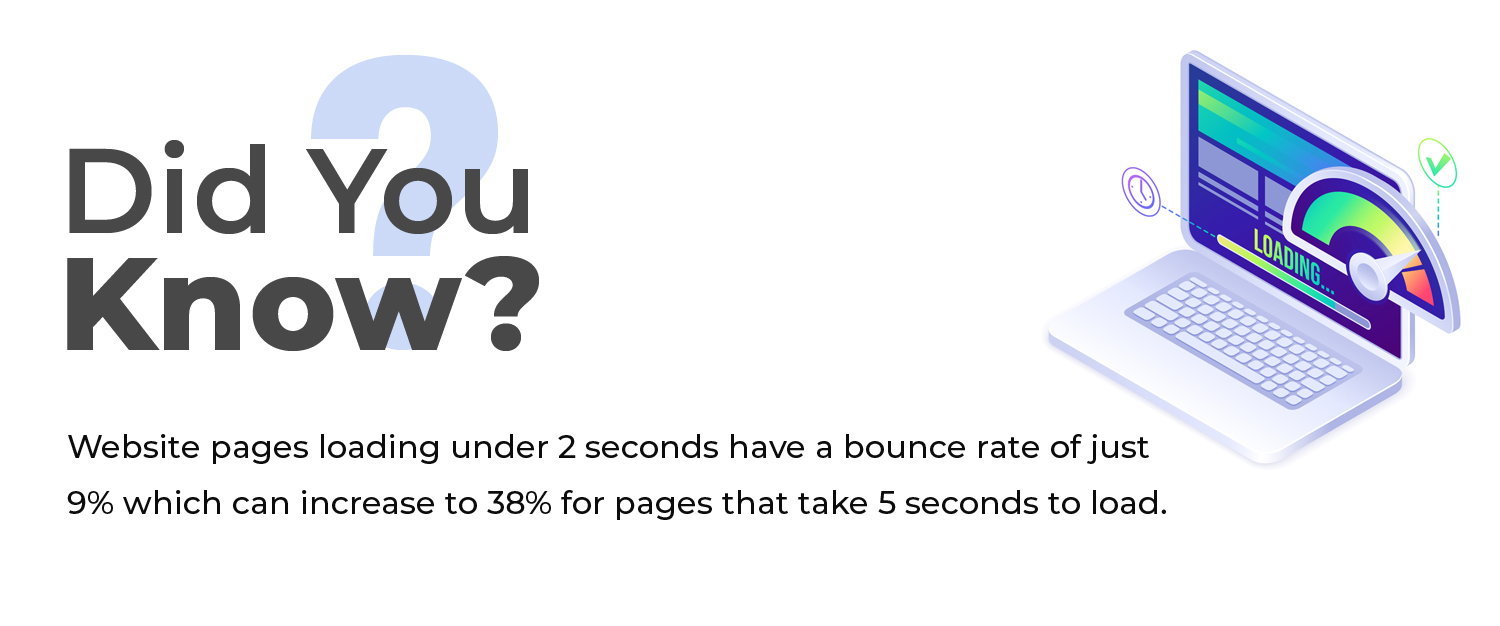 Moreover, improved website speed means increased traffic, conversions, and sales – everything that a business needs!
2. Improved Website Visibility
According to Google's Core Web Vital Update, website speed, and experience are two critical factors to up your rankings on SERPs. As mentioned in the last point, a CDN can improve the speed and experience of your website by many folds, leading to improved visibility and high rankings on SERPs. 
This in turn will provide your business with more exposure and qualified leads.
3. Improved Security
To run an eCommerce business successfully, it is crucial to ensure 100% security and safety of confidential consumer data. A single data breach alone can degrade your brand reputation and it is hard to bring it back. A CDN protects your website from attacks like DDoS, distributed denial-of-service.  
In these attacks, hackers send vast amounts of traffic to overwhelm the website server. A CDN protects the original server from such malicious attacks and keeps your website up and running even during attacks.
Is it Essential to Use a CDN for My Magento 2 Store?
The answer is, no.
There is no doubt that CDNs are powering over 50% of the internet traffic. However, though many of the CDNs provide their services for free, they are really not required for every website. For example, if the business targets just Australia and its servers are in the same location, CDNs will not have any noticeable effect on the performance. 
In this case, a Content Delivery Network may even worsen the performance by making unrequired connections between a nearby server and visitor. But, CDN usage is popular in industries like live video streaming, eCommerce, media and entertainment, healthcare, online gaming, etc. If you are looking for CDNs for your Magento 2 website, we have curated the five best ones for you.
Conclusion
While Magento 2 in itself is a great platform with amazing features and functionalities, a CDN solution can improve its working to give you a competitive edge in the market. Especially, if you handle large catalogs and target international markets, it becomes a necessity to ensure optimum website speed and performance. 
Contact experts at Envision eCommerce for more information or support regarding Magento Hosting Services. Our team can help you launch an online store offering amazing performance and functionalities. Get in touch!