5 Best Adobe Commerce Hosting Providers for Your Online Store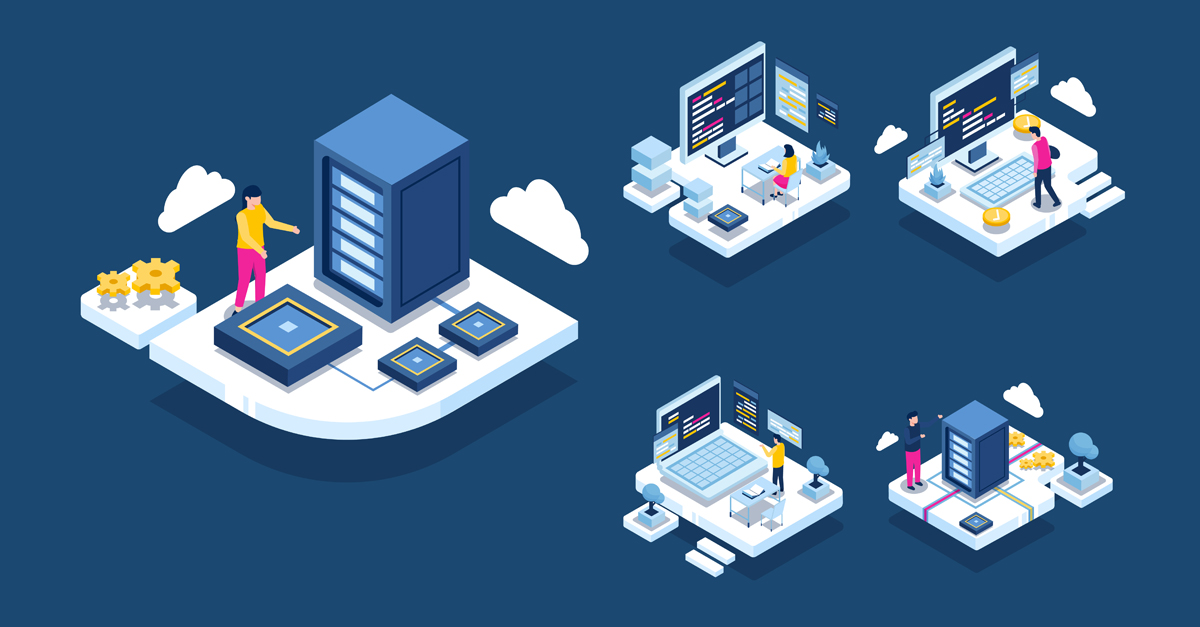 Adobe Commerce is the enterprise version of Magento, known in the eCommerce industry for its customization and flexibility. If you are looking for a hosting plan best suited for Adobe Commerce, you probably know how many options are available in the market. However, which hosting plan will best suit your needs? And who are the top Adobe Commerce Hosting Providers?
Having developed and launched thousands of eCommerce stores, we know what it requires to ensure the smooth operations of an Adobe Commerce store. Hosting is a crucial part of launching an eCommerce business that affects the overall performance and customer experience of your online store. Thus, you need to make the decision to choose a hosting provider very carefully.
In this blog, we will list down some of the best possible options for you, highlighting their unique features so that you can make an informed decision. So, let's get started.
5 Best Adobe Commerce Hosting Providers
Checkout this list before you finalize the hosting provider for your Adobe Commerce store:
1.  A2 Hosting
A2 Hosting is one of the most secure Adobe Commerce hosting services providing all the features that a small or medium-sized business needs. With its Managed VPS plans, A2 Hosting offers safe, fast, and reliable hosting services.
The hosting services provided by A2 Hosting may not be the most economical in the market, but it can provide 20 times faster websites than other hosts. In addition, A2 Hosting Services are highly secure and trusted. You can choose one out of the different plans that A2 Hosting provides.

While the Boost plan starts at $6.99/month, you must pay at least $105..99/month for dedicated servers. The Startup Shared plan will provide 100 GB SSD storage, free and easy site migration with money-back guarantee.
On the other hand, the turbo max plan offers all these features with unlimited SSD storage, free automatic backups, 5X more resources, and unlimited websites.. A2 hosting is best known in the market for its security. In addition to a free SSL certificate, you will also get a dual hosting firewall, hackscan protection, server hardening, and reinforced DDoS attack protection.
2. SiteGround
SiteGround is a hosting provider suitable for small as well as big enterprises. Owing to its user-friendly UI, high flexibility, and world-class features, SiteGround is trusted by over 2 Million users for hosting their online stores.
In addition, its prices are very affordable, with the Startup plan starting from just $3.99 per month. It comes with 10GB of web space, and you can handle up to 10k monthly visits only if you buy the startup plan. The other two plans, GoBig and GoGeek, start at $6.69 and $10.69/month and let you manage unlimited websites under a single domain.
Apart from all the features of StartUp, these booster plans also let you add collaborators and build on-demand backup copies. Some of the features of SiteGround include a free SSL certificate, free CDN, client management, and white-label hosting. Also, you will enjoy the support provided by the in-house team of Cloudways.
3. MageMojo
MageMojo is 100% dedicated to hosting Magento or Adobe Commerce-based websites. The company offers Magento-as-a-service or MaaS hosting powered by Cloud. One of its best features is that you don't have to guess the number of resources your store needs. Hosting services by MageMojo provide automatic scaling and charge you based on your web store's traffic.
Thus, if you do not want to think about whether your store needs 8GB or 20GB of RAM, you can simply go with MageMojo to host your Adobe Commerce store. Its pricing starts from $98 per month (for the starter plan) and can go up to $798 per month (stratus pro elite). Higher-tier plans provide faster response times and more resources.
MageMojo also lets you connect your store's Google Analytics to check what you would require to pay depending on the traffic on your website. Some of the fantastic features offered by MageMojo include support for PWAs, automatic scaling, Adobe Commerce-specific firewall & malware scanning.
4. Hostinger
Launched in 2004, Hostinger is one of the most-popular hosting providers in the market. It is available in more than 178 countries and can help you support your local as well as global business operations. The company provides several packages, plans, and hosting types that you can decide to use depending on your business needs.
It is an economical option for hosting your Adobe Commerce store. Thus, Hostinger should be your top priority if you are tight on budget. It lets you optimize your store performance and boost loading speed up to 4 times. However, the support provided by Hostinger is not up to the mark, and you may need to wait if you face any issues.
5. Cloudways
Cloudways provides a unique way to host a Magento website. It does not offer its own hosting infrastructure but allows you to select your preferred cloud host from services like AWS, Google Cloud, Linode, and Digital Ocean.
Once you select your hosting provider and other resources, Cloudways sets up everything securely so that you run your business smoothly without any hassles. Using this approach, you save money and also enjoy the top-notch performance.
Some of the features of Cloudways include easy staging sites, free SSL certificates, full-page caching solution, global CDN, proactive firewalls, and 24/7/365 support via ticket or live chat. The price you pay for Cloudways relies on the cloud VPS you plan to use. The pricing may vary depending on the provider you choose and the actual resources of your server.
How to Select the Best Hosting Provider for Your Adobe Commerce Store?
In a nutshell, each Adobe Commerce Hosting Provider has its own advantages and disadvantages. Thus, it is best to determine your business needs first and then decide which is the best option. Before making a decision, you must consider everything, including features, support, and pricing plans.
If you are just getting started and on a budget, you may want to check out A2 Hosting or Cloudways. Or, if you want to scale fast and want a dedicated hosting solution, MageMojo might be the best option.
Still confused? Get in touch with experts at Envision eCommerce, and we can help you find the best possible Adobe Commerce Hosting Provider for your business needs.