What is B2B Pricing in eCommerce? (5 Mistakes to Avoid)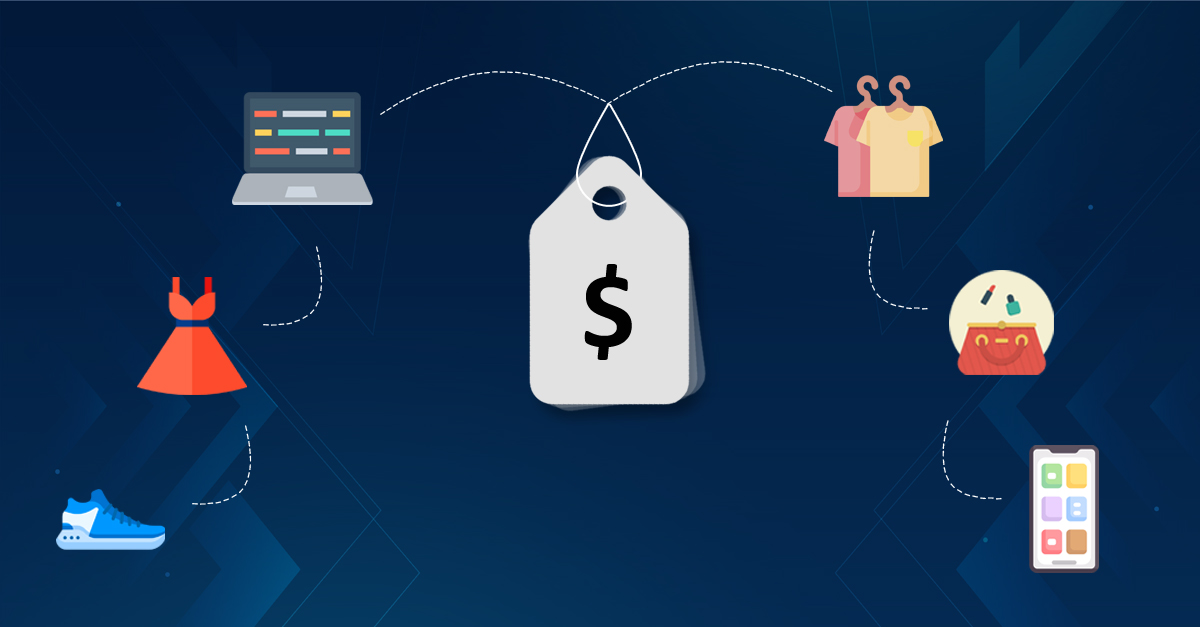 According to a report by Gartner, 80% of all B2B sales will occur through online channels by the year 2025. In such a scenario, the competition in the B2B domain is also expected to increase and B2B retailers need to pull up their socks to match the consumers' demands and secure an edge over the competitors.
One important aspect to consider in B2B eCommerce is B2B Pricing Strategies. Business buyers are very price sensitive and they want the best deal for their business. But, online retailers often commit mistakes when setting up prices for their B2B offerings.
In this article, we are going to discuss the same mistakes and their solutions to help you avoid the same and make informed pricing decisions. So, if you own a B2B eCommerce business or are planning to start one, read very carefully.
Let's get started.
Why is B2B eCommerce Pricing Different from B2C?
Setting the right pricing on your products or services is crucial in every business domain. However, in B2B eCommerce, along with displaying accurate pricing, businesses need to personalize it for every consumer who visits their website. 
Thus, B2B pricing is a bit complex to set and requires careful consideration. While B2C buyers tend to make purchases emotionally, B2B buyers are more specific and follow a planned approach to purchasing. That's another reason why B2B pricing is different from that of B2C.
In B2B, buyer-specific detail matters more than in B2C. Because the focus is not just on impulse buying but on building long-term relationships with customers. Thus, B2B retailers need to set the pricing right for every consumer to maintain their relationship and continue to drive sales.
However, many retailers make some common mistakes while deciding the prices for their B2B services and products. Let's now look at what are these mistakes to learn from them.
5 Common B2B Pricing Mistakes and How to Avoid Them
It is possible to grow a B2B eCommerce business fast but only if you learn from the mistakes of others. Here are some of them related to B2B pricing that you need to avoid while scaling an eCommerce business:
1. Keeping the Prices Same, Always
This is a major mistake that many B2B eCommerce businesses commit. They never experiment with their prices and keep it the same forever. As a result, they never find out the pricing factor that appeals to their customers the most.
On the other hand, some businesses go for A/B price testing and that allows them to test the results of multiple strategies to adopt the best-performing one. This best pricing strategy helps them make maximum profits and increase sales.
Thus, A/B testing should be an important part of every B2B business' pricing strategy as it helps analyze multiple pricing options before finalizing the best one.
If you want more tips and tricks to scale your B2B eCommerce business, check out this guide on  "How to Increase B2B eCommerce Sales in 2022″ by experts at Envision eCommerce. If you find it useful, want to leave a few words for our team, or require any additional information, get in touch with our experts here.
2. Changing the Prices too Often, Inconsistently
If you change your prices frequently or display different prices on different channels, your consumers will get confused. It will also impact your brand reputation and customers will start perceiving your brands negatively.
For example, if you have listed a product in limited stock on your website and you are also offering the same product via push notifications at a very less price, it will sound problematic to consumers. Thus, it is crucial to maintain a consistent pricing strategy and align your offerings across all sales channels. 
3. Not Considering Customer Segmentation
This is again a big mistake when setting up B2B pricing. Not providing B2B buyers with personalized pricing is the worst thing you can do for your b2b eCommerce business. 
Without providing personalized pricing for each customer group, you can not deliver a customized experience, which will result in fewer sales and revenue. The best approach to B2B pricing is segmenting your customers depending on the features they require and their willingness to pay. Then you can offer product pricing that suits them the most.
4. Not Providing a Price At All
Everyone knows that B2B buyers are research-specific and they like to see every information about the product online before making the purchase decision.
Thus, not displaying product prices is the biggest turn down for B2B consumers. Many B2B businesses do not display prices because they do not want their competitors to know the price of what they are selling and they choose not to display it.
This strategy affects their bottom line negatively and B2B buyers ignore their offering right away. The best way to tackle this problem is by displaying a starting price. This way, your customers will know whether your products are within their budget or not and your competitors will never know your actual prices. 
5. Surging Prices Unnecessarily
B2B buyers are very specific about pricing. They want to buy at the best price always so as to not run into losses. Thus, increasing prices when there is high demand or less supply may affect the trust of consumers in your brand, negatively.
While there can be valid situations when increasing prices becomes a necessity, make sure you communicate the reasons to your customers well in advance. 
Wrapping Up
A lot of B2B companies never utilize B2B pricing strategies and end up leaving a lot on the table. Some businesses even think B2B pricing is complex, has ownership challenges, or requires cutting-edge technologies that are not affordable. However, the reality is that if you research right and implement just the right tools, you can multiply your B2B revenue by many folds by tweaking your pricing strategies every now and then.
Download Blog