Adobe Commerce SEO: How to Attract Organic Traffic to Your Adobe Commerce Store?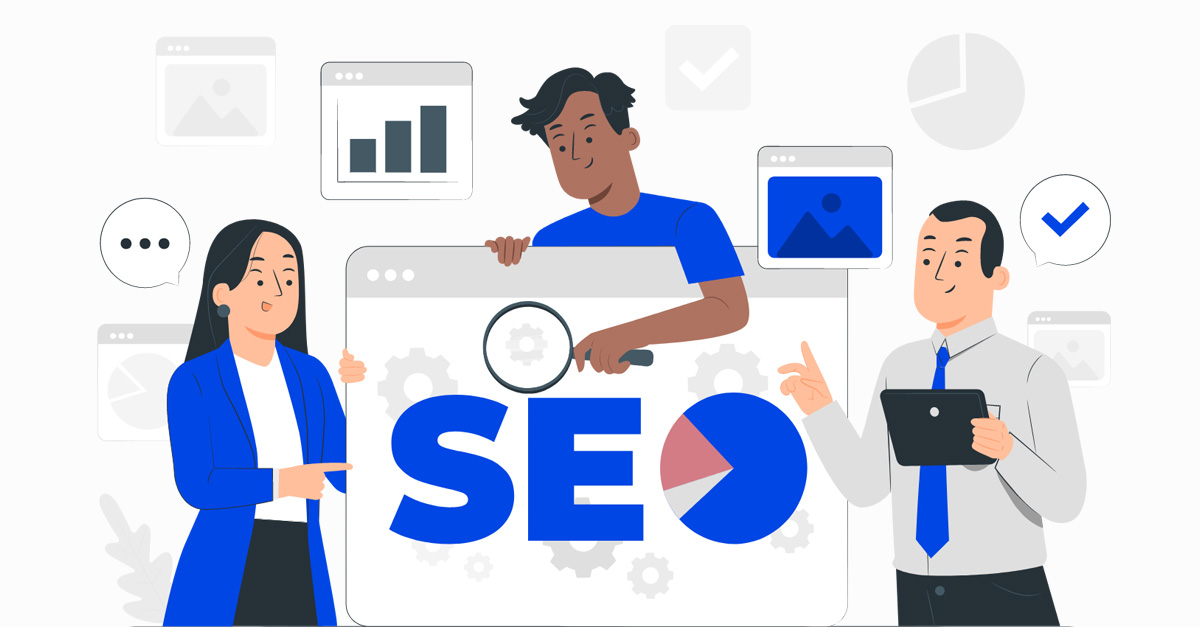 Gone are the days when people used to believe, "If you build it, they will come." That's no more the reality. If you want visitors to visit your eCommerce store, you will have to make some effort. According to reports, 43% of traffic to eCommerce stores comes organically, while 57% of traffic comes from other sources, including email marketing and social media marketing.
That means if you successfully win just the organic traffic game, you will win half of the battle. But how can you beat that? The answer is simple: by having a killer SEO strategy.
However, that will never happen if you own an Adobe Commerce store and run it on the default setting. Adobe Commerce is a highly flexible and scalable eCommerce development platform. But when it comes to SEO in Adobe Commerce, you need to make many tweaks to make your store well-optimized for search engines.
This blog lists several ways that you can use to perfect your Adobe Commerce store's SEO to get massive organic traffic and increase conversions. Read on!
How to Optimize an Adobe Commerce Store for Search Engines?
Here are some of the tips that you can use while operating your Adobe Commerce store to acquire organic traffic:
1. Enable Blogging Functionality
We all know content is the king of SEO. And by implementing a robust content marketing strategy, you can increase your organic traffic by 10X in just a few months.
However, one disadvantage of Adobe Commerce is that it doesn't offer blogging functionality. However, you can overcome this issue by using extensions. You can add blogging capabilities to your Adobe Commerce store using Magento 2 Blog Extension. It will allow you to write and publish blogs within Adobe Commerce.
You can also integrate your Magento store with WordPress to get the best of both worlds. This will also let you create a blog within your eCommerce store and will boost your eCommerce SEO.
Also Read: An Ultimate Guide to eCommerce SEO for Startups
2. Optimize Website Images
To optimize your Adobe Commerce store for search engines, you will need to make it load faster. Slow website speed will send bad signals to search engines, and your store will never rank. Optimization of website images will result in improved website speed and better user experience. We recommend using JPG format for your website images and keeping file size less than 100KB.
It will ensure that images display in the best possible quality while not taking excess time to load. You should also give a short descriptive alt tag and file name to your images, having target keywords to ensure search engines understand what it is about. It will also be helpful for website visitors who use screen readers.
3. Adobe Commerce Sitemap Optimization
The goal of an XML sitemap is to make it easy for Google to identify and find several pages of your website. This is even more essential for stores with an extensive catalog or number of pages. But, it doesn't mean eCommerce store owners having small catalogs can avoid it.
Here are some of the things you should pay close attention to while optimizing the sitemap for your Adobe Commerce store:
Adding all images to your sitemap whenever they are uploaded automatically
Submitting the URL of the sitemap to your Robots.txt
Adjusting the update frequency to daily
Manually checking and adding pages to the sitemap that are not added automatically
4. Avoid Duplicate Content Issues
Search engines hate duplicate content. The main reasons for duplicate content in your Magento store are product filtering, pagination, product sorting, and variations that look like the same content.
Adobe Commerce provides several options that you can utilize to avoid copy content issues and show your unique content to search engines to improve SEO. But you will need to configure these settings for your store to benefit from it.
You must enable canonical tags for categories in your Adobe Commerce store by going to the configuration and then the search engine optimization section.
In the same section, you will also get the option to enable canonical tags for products.
5. Configure Meta Tags for Products
Adobe Commerce lets you use templates to create metadata for your products automatically. Metadata is crucial for your product pages as it will be shown as a snippet of every page on search engine result pages.
While this data has minimal effect on the rankings, it can largely impact the click-through rate. When users see your product page on SERPs, they will have this metadata, and on its basis, they will decide whether they want to click the link or not.
While for Adobe Commerce, the metadata is automatically generated on a global level, you can not rely on this data. To optimize your Adobe Commerce store properly, you should manually create the metadata of each page on your website to look unique, eye-catching, and detailed.
6. Enable Browser Caching
The by default cache engine of Adobe Commerce is one of the slowest cache engines. Thus, to improve your store's performance, it will work best to enable and change to a varnish cache from the default cache. However, you must ensure your server has also enabled a varnished cache to do this.
Wrapping Up
While you are using one of the best eCommerce development platforms available in the market, why not use it to the fullest and generate business in full swing? We hope you now know what needs to be done to perfect the SEO of your Adobe Commerce store. For more information, get in touch with breakneck eCommerce marketing experts at Envision eCommerce.