Adobe Acquires Magento – What does community say?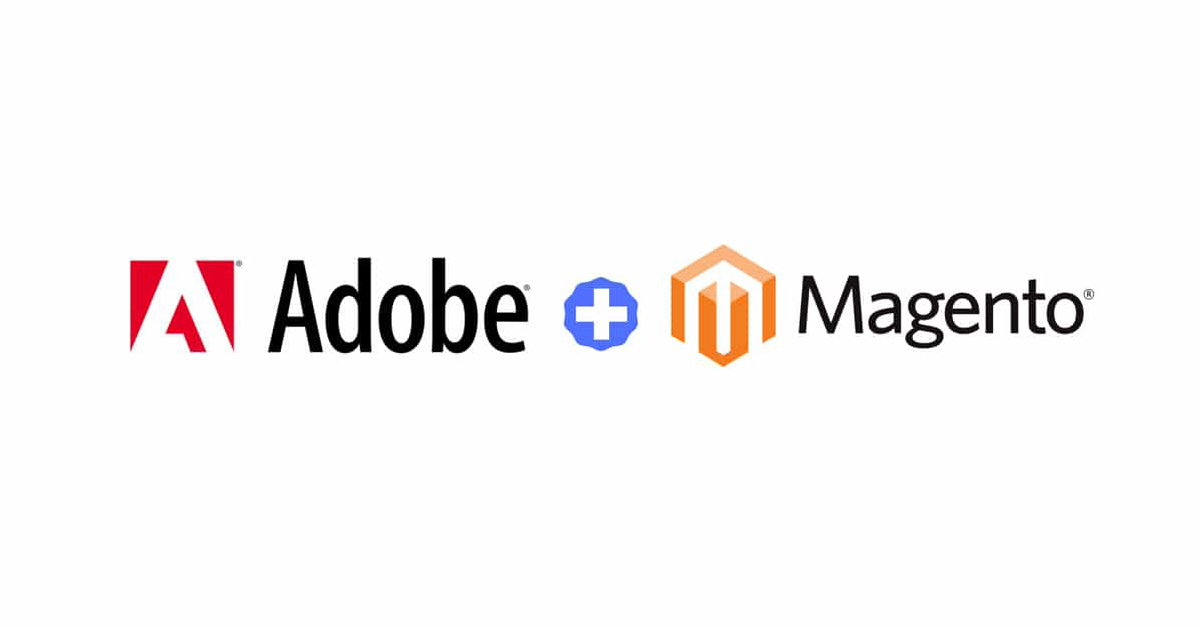 Magento announced that Adobe has agreed to acquire Adobe Commerce (magento commerce) at 1.68 Billion Dollars in Q3. As soon as the news was out, we could see lots of discussions started amongst the Magento Community. Some were super excited whereas some had their own apprehensions around how this association will go ahead, what will be the impact of this on the Opensource Community that is an acronym of Magento, how will it impact the hosting and other businesses and lot more questions.
Our own Vikrant Shukla collaborated with some of the well-known Magento Community thought leaders to get their immediate view on this news. Listed below are some of them.
Ecommerce-Aholic, CEO of Jamersan
"I don't think that Open Source Magento is going anywhere. Right now, the only thing to do is to calm down and take a wait-and-see approach. Adobe knows what Magento is and how important the Community is to the ecosystem. However, they obviously have big plans and bring a new level of resources to the table. I expect the feature difference between the Enterprise and Open Source versions of the platform to continue to diverge at an accelerated pace. However, we've been seeing that for some time from Magento."
Founder at Bit 79, Magento consultant and Speaker
"Pushing hard for the level of openness Magento currently has with the community shouldn't have been necessary for a company like Magento, but it is what happened under Ebay to everyone's benefit. I guess I still carry around the uncertainty from those first days when eBay acquired Magento and therefore my initial reaction has apprehensions about Open Source future of Magento and its Community. It's important that the Adobe crew understand that they're bringing on a project with a passionate open source community and it took significant effort to regain their trust."
Magento Trainer, Developer, Consultant and Author
"As a techie, I don't have the business smarts that many of the other people in the community have. But I do believe the Magento and Adobe leadership want to keep the open source aspect alive and foster it. The question is, will they be able to pull that off. If Jason Woosley and some of the other CommEng folks stay around in influential positions I'm hopeful things will be good! "
CTO at Browze
"Overall, I think there are many positives to the acquisition by Adobe, and it will push Magento towards the larger enterprise and B2B clients, that said it would be naive to think that there won't be change in the community and the ecosystem, and we will like to see some companies (Hosting providers, Solutions Integrators and smaller extensions developers) disappear. As a community we need to keep Magento and know Adobe accountable and committed towards the opensource aspect of the platform, for more detailed thoughts check this post "
Head of Extensions and Magento Training Head at DCKAP
"The news came out of nowhere and it was rather shocking. It's about Adobe acquiring Magento from a private equity firm, Permira. If you ask my opinion about this, I'd say "It's indeed a Great news". It's a Win-Win for both Adobe and Magento. The aftermath of the acquisition will be a great opportunity for merchants, partners, and developers let alone the whole Magento ecosystem. Adobe has exemplary experience in content creation, multimedia, and many other cloud services. Now it's joined with Magento to bring a greater digital ecommerce experience to the user. I wonder what's on Adobe's plate for Magento and millions of its users. Looking forward to seeing Magento's growth along with Adobe."
Technical Architect / Magento Core Contributor
"The design will become much better, complexity will stay the same or even become more complex. One more wave of changes, like with eBay acquisition. Won't be easy to harness opensource rebels, who write code. "
Founder & CEO at DCKAP
"News of this sort was bound to happen, we just didn't know who and when this would take place. A lot of companies have built successful businesses with Magento. Those who are a part of the ecosystem have learned a lot working with Magento and its team! This acquisition could help the agencies and technology partners associated with Magento up their game and reach an even larger ecosystem with Adobe."
CEO at JH (Magento eCommerce Solution Partner)
"For me, this is an incredibly exciting time for Magento. Adobe provides an almost bottomless amount of cash for Magento to compete in the market, they have a wonderful expansive amount of complementary technologies to be integrated in the future and I see nothing but positive news for any Adobe Commerce (magento commerce) customers. More importantly: Adobe brings a design community to Magento to complement the wonderful array of technical talent. Together, with great leadership, this can only be a fantastic future."
Magento Master, Lead Software Engineer, Imagination Media LLC
"I'm excited about this news, seems like the future of Adobe Commerce (magento commerce) and Adobe Experience Cloud will be even better with all their strengths. This news does not seem so good for the technology partners as it's for solution partners and for the community, it's because we still are not sure how Adobe will take them. Anyway, for sure this will be something that will expand the market share of both Adobe and Magento. About Magento Opensource, I believe that it will exist, Adobe recognized it strength and probably we will have many native integrations with the Adobe's SaaS services together with the technology partners. Let's hope for the best, cross our fingers and continue the work."
Entrepreneur, B2B Enterprise level Digital Commerce & Content solution provider
"The more I think about the acquisition the more I feel that this is a step in the right direction, however, it is important that Adobe keeps the incredible aspects of Magento that has made the platform so impactful. It will help us to bring a better digital transformation solution to our clients and it will bring our business to the next level.
Huge congratulations to the Magento leadership team, and of course the wider Magento team who have been on a phenomenal growth journey since the Ebay spinout. One key success factor will be how that team continues to have a voice in Commerce platform decision making in Magento.
Finally, we are hugely excited about the mention of B2B as the move into this space for both Magento and now Adobe is a huge platform for growth in a new wave of Commerce software."
Magento U Authorised Trainer, VP Of Development at Wagento
"For me, there is one saying, "Whatever Happens, Happens For Good". I would say this new deal will give an extra push to the mission of Magento and that will now compete with other eCommerce tools available in Market. People are worried about Magneto Open Source and Magento community, but I can see that from the date when they announced, many tweets and blog posts by Adobe saying about how they will respect Magento Open Source and Magento Community. In one of the tweet, they said 10,000 years long run for Magento Open Source :)."
Lead eCommerce Solution Specialist at JH. Public Speaker & Vlogger.
"Adobe acquired Magento. If we really think about it, are we that surprised?
With their Experience Cloud, Adobe wants to be the "one-stop shop" for everything a business needs to deliver amazing customer experiences. The problem? They didn't actually have the "shop" bit. When you look at the past moves made by competitors (Salesforce acquiring Demandware, SAP acquiring Hybris and Oracle acquiring ATG) it was clear to see what would be Adobes next action. They needed commerce, and where would we point anyone who came to us needing commerce? To Magento, of course.
Nobody can say what the future will hold for the company and the platform, but they have promised that Magento Open Source and the commitment shown to the Magento community recently is not going anywhere. Right now, all we can do is believe them and keep being the open, positive and passionate Magento community that we have always been."
Chief Magento Evangelist at Wagento
"I am hoping we haven't come full circle and I am very optimistic about the future of Magento. The language is again "Things won't change". Will we see the Adobe Imagine conference next year? Or simply "Imagine Commerce"? What I am hoping for is a combined community of Adobe + Magento." Read more here
Owner of ICUBE inc
"Of course, time will tell, we are excited but at the same time, we will continue to monitor the progress as it unfolds. My personal hope is that Adobe would have learned from the past when it took over Macromedia, and this merger would not become like that (read: what happened to ColdFusion, Flash, etc). In the meanwhile, we are with high hope that this will brings us all to the greater next level. Looking forward to this marriage. Congratulations once again to Magento and Adobe." Read more here
We will be updating this list as we get more reviews from few other thought leaders. Please feel free to send a tweet to Vikrant Shukla (@vikrantshukla).
Download Blog