Top 5 ERP Solutions for Your Adobe Commerce Store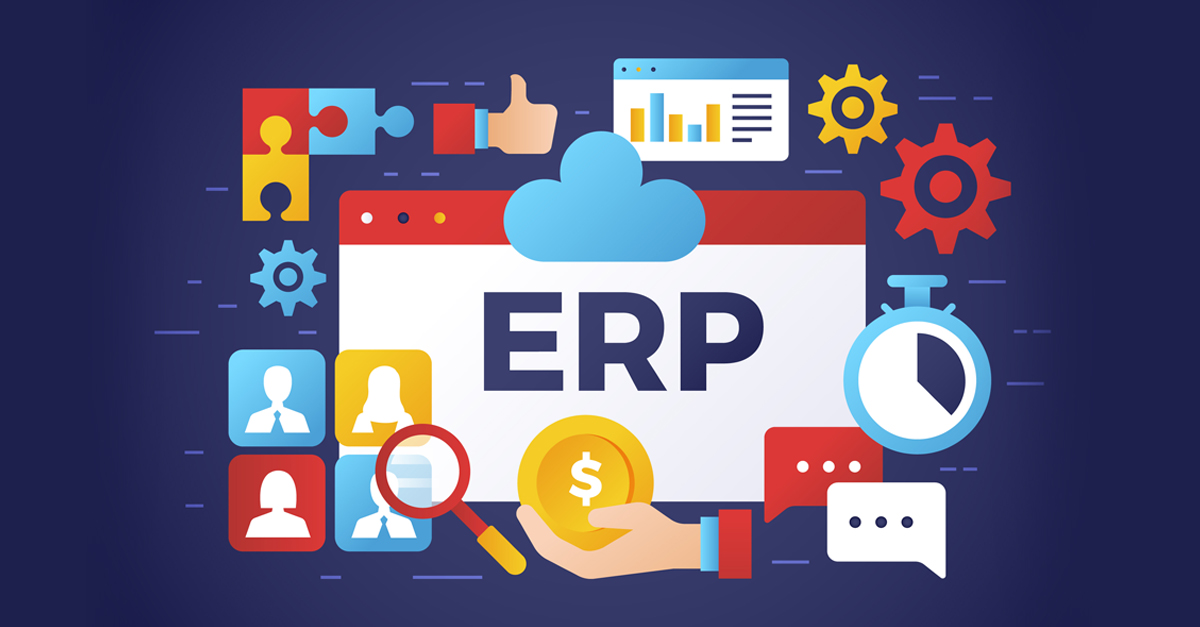 Due to increasing consumer demands, it becomes crucial for online businesses to work the agile way by automating their business processes and streamlining operations. It helps them secure a competitive edge in the market and make ends meet.
Moreover, if  you are running your store on a feature-rich but complex eCommerce development platform like Magento or Adobe Commerce, it will be essential for you to introduce integrations and automation in your business processes to manage everything seamlessly.
One such integration that you will require is ERP. Let's find out why and what options you have while choosing the best ERP software for your Magento or Adobe Commerce Store.
Why Integrate an ERP Solution with Your Adobe Commerce Store?
Enterprise resource planning or ERP is software in which organizations save their critical data for making informed decisions and powering business processes. It binds business verticals together that were earlier working independently or in silos – from product discovery and development to marketing and sales.
As per a survey of 300+ manufacturers & distributors by Adobe, the integration of ERP software with Adobe Commerce store results in:

A perfectly designed ERP helps streamline operations and improves productivity and profit margins. However, the two most crucial impacts that can be noticed right after you deploy an ERP are in the form of catalyzing business innovation and growth by allowing business owners to make informed decisions.
Having said that, the role of ERP software in eCommerce is inevitable. As a business grows, hidden eCommerce business costs also increase, such as damaged products and returns that slowly lessen the profit margins.
On top of it, if data changes are done manually in a business, it can lead to human errors or miscommunications, further leading to customer dissatisfaction. Thus, a complete view of data is required to mitigate inventory management and order processing risks.
Here are five reasons how ERP software can help you in that
Further developed Agility:

Real-time data, efficient operations,  and other ERP functions improve business agility.

Higher Productivity: 

 Since the major objective of each and every ERP is to smooth out and automate business processes, everybody in your association benefits from that. Your team leaders can accomplish more with fewer resources after you run an Adobe Commerce ERP Integration.

In-Depth Insights: 

 ERP combines information from different business verticals, providing you with quick responses to strategic business questions. Moreover, you can speed up reporting and decision-making.

Lower Operational Costs: 

 Defined and more smoothed out business processes lead to decreased operational expenses.

Improved Collaboration: 

 With a unified framework that gives an easy-to-use point of interaction for each employee, you can improve collaboration within the organization. All data can be consistently shared, leading to everyone working in one direction to achieve growth targets.
Read More: How Does ERP Integration Help in Effective eCommerce Store Management?
5 Best ERP Solutions for Your Adobe Commerce Store
By integrating your Adobe Commerce store with an efficient ERP, you can increase its efficiency. This integration will result in sync inventory, customer data, orders, shipping details, and other things between all your business systems. Here are some of the best ERP solutions available:
1. Netsuite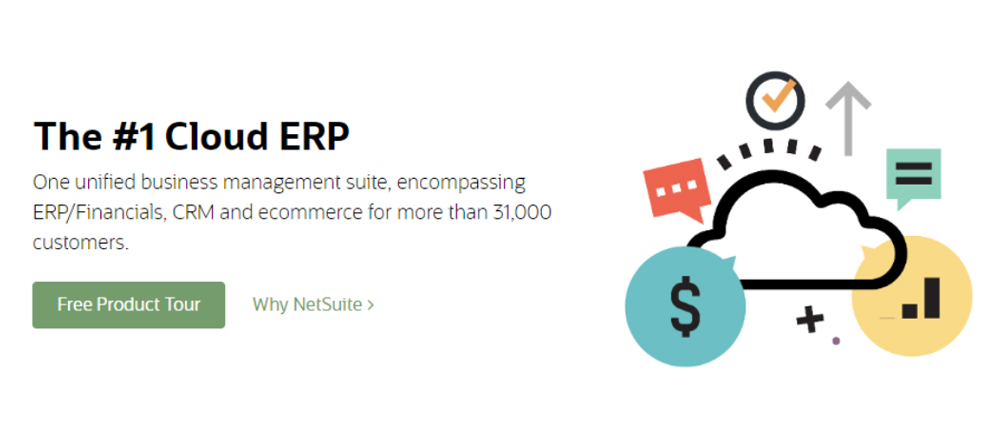 It is a cloud-based ERP software having a modular design, rich features, and over 31,000 clients. Netsuite provides billing solutions, supply chain intelligence, inventory, and warehouse management solutions, along with allowing businesses to focus on their future business opportunities.
Integrating your Adobe Commerce store with the Netsuite ERP will give you access to the right tools for taking your business to the next level. Some of the other features of Netsuite ERP include:
Flexible payment acceptance

Integrated process workflow

Incentive compensation management

Supply chain intelligence

Gross requirements inquiry

Order management
2. SAP

Along with helping eCommerce businesses accelerate growth, Netsuite ERP also aids in streamlining business operations and reducing costs. It is best for organizations generating $1M-10M in revenue per year.
Developed by a German-based company, SAP ERP is amongst the best ERP solutions to use with your Adobe Commerce or Magento store. However, it is suitable for medium and large-level organizations only. SAP ERP can help you make informed and data-driven decisions for better business outcomes.
SAP ERP can help organizations streamline every business process, including asset management, supply chain, finance, manufacturing, sale, sourcing, and procurement. Some of the key features of SAP ERP include:
Business intelligence

Quick deployment

Predictive analytics & machine learning

Cloud deployment

Native integrations
You can also export orders from the Adobe Commerce platform to SAP and import catalog, inventory, and other pricing to Adobe Commerce.
3. Microsoft Dynamics AX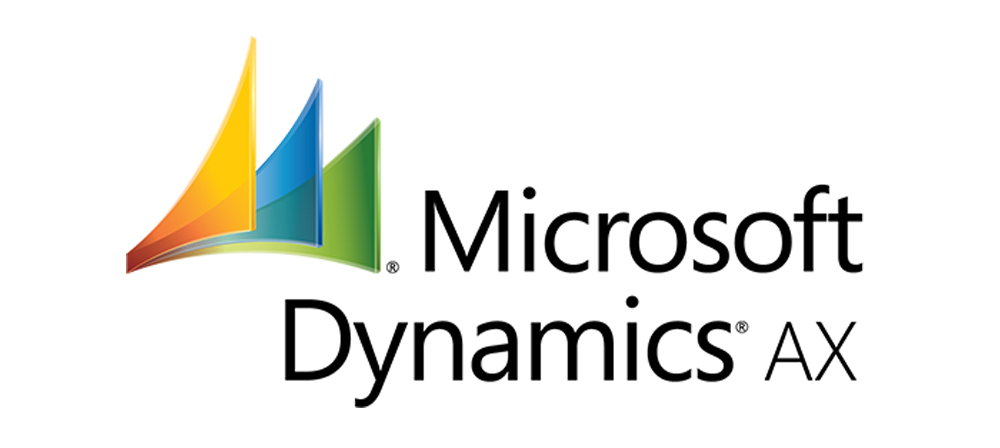 If you are planning to expand your business and grow faster, Microsoft Dynamics AX is another best option for you. If you integrate it with your Adobe Commerce store, your customers and business will benefit from accurate and timely information.
It is a complete solution for finance and HR-related challenges that organizations face regularly. Some of its major features include:
Data management

Warehouse process automation

Demand forecasting

Human resource and payroll analytics

Budget plan worksheets
Microsoft Dynamics AX helps you secure a competitive advantage by helping you provide an omnichannel and customized user experience.
4. Sage ERP
Sage ERP solution helps you with getting a real-time view of all your organization's KPIs in one place. Based out of Newcastle, it provides a cloud-agnostic solution that helps businesses manage their major processes like inventory, sales, customer service, and more.
Presently, Sage ERP holds 27000+ active brand accounts, and it is highly recommended for companies with 1000-2000 employees and more than $10 million in annual revenue. Some of its key features include:
Business intelligence and reporting

Inventory and warehouse management

Purchasing and supplier management

Customer service, sales, and marketing

Accounting and financing

Multi-currency and bank feed

Mobile access.
5. JD Edwards
JD Edwards is a powerful and fully-integrated ERP solution that gives more choice of databases and deployment options (private cloud, on-premise, hybrid, or public cloud) for a low total cost of ownership and maximum flexibility.
Having 80+ application modules, personalization capabilities, and end-user reporting, it combines business value and deep functionality into software that holds power to transform your business. This ERP software has active accounts of 17,000+ brands, and it is best suited for organizations having more than $10 million in annual revenue. Some  of its major features are as follows:
Human capital management

Manufacturing and financial management

Project management

Asset lifecycle management (ALM).
That's not it. Along with the aforementioned ERP software, there are other solutions as well that you can use with your Adobe Commerce website to grow profits. Magento is a highly versatile platform, and it is compatible with many other ERP solutions, like:
Infor

PersonifyFull Circle

Eclipse

IBM As400
So, these are top-notch ERP software that you can integrate with an Adobe Commerce store to fulfill your business needs. Now, if you are planning to make this integration easy and hassle-free for your team, you can reach out to eCommerce experts at Envision eCommerce for help!
Conclusion
To conclude, ERP software is an essential part of an eCommerce business as it can boost business performance and profit margins. Plus, several ERP integrations are available in the market to choose from, and all of them provide many advantages. 
So, refer to the list above and choose the one as per your needs. Or, contact Envision eCommerce to do the needful for you and have a successful business.