Bing's Search Market Share Grow Faster than Google's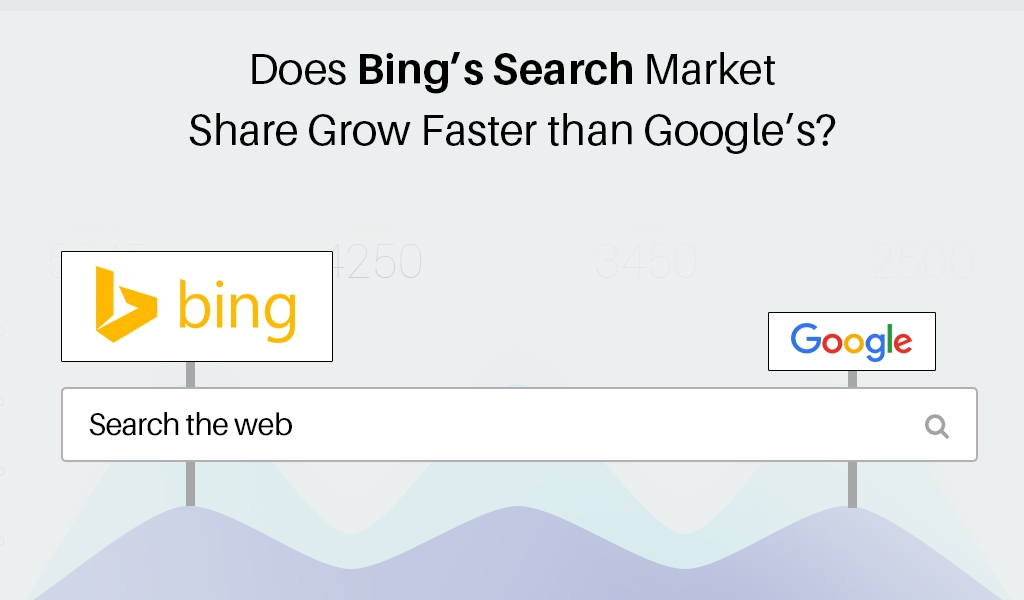 ComScore's latest search market share reports are revealed and it reflects that Google's share of the search market down in year-over-year numbers as compared to the Bing's search market share. To be precise, Google's market share is dropped by a percentage of 0.2, whereas Bing's increased by a percentage of 0.2.
According to some recent survey & research studies, it has been found that Google's total US desktop search market share quickly dropped from its preceding percentage of 64 to a percentage of 63.8. However, Microsoft's desktop search share is currently acquiring a percentage of 21.6.
Now a question may be knocking your mind that why Bing's share of the search market is rising while Google's dropping?
The answer key is simple as Window 10's demand is increasing and Bing is getting included within the entire desktop operating system.
Recently, it has been stated by Bing that 25% of its searches are primarily voice searches, which directly calls to mind its incorporation with Apple's Siri, but for these kinds of searches, comScore is mainly analyzing counting on the basis of desktop searches. Bing must thanks to Windows 10 "Hey Cortana" feature, as it constantly helps to increase in voice searches on Bing and making up some fraction of that 25%.
Yes, it's true that Google is the king of desktop search and will be for the expected future, but nowadays more people are searching on Bing. If you want to know the complete search market share number for July 2015, click here see ComScore's full report (http://www.comscore.com/Insights/Market-Rankings/comScore-Releases-July-2015-U.S.-Desktop-Search-Engine-Rankings?)
Download Blog