Advance Dependent Custom Option in Magento Extension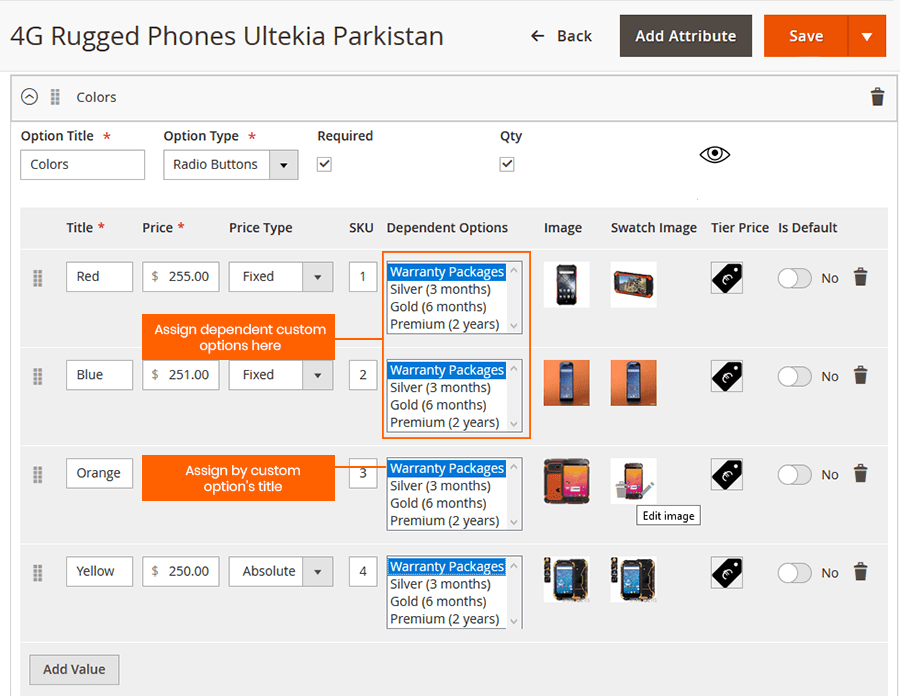 Envision Ecommerce aims to develop Magento based solutions that helps both Store owners and their customers. These products are developed by Magento Certified Professionals. In quest to help the community, Envison Ecommerce have developed yet another excellent Magento Extension called "Advance Dependent Custom Option in Magento" that allows you to show precise information to your customer and thus decrease bounce rate and helps increase the overall sales from the store.
While creating simple products, it is a common practice to create custom options. These custom options helps the customer filer and choose the exact specification that they are looking for. Sometimes as a customer, while purchasing the product, you always want to know what options are dependent. Based on the selection of first specification, which second specifications are available. This is exactly what the extension do.
As a store Admin, you want your customer to get the precise information they are looking to increase the chances of sales from your store. Giving a lot of information is never a recommended strategy and this is what the extension does. While creating simple products with Custom options, this extension allows you to create relation between them thus allowing you to show only the precise relation based custom options and thus increase the chances of getting more sales.
Adding custom options in products is also a cumbersome job which every Magento Store Owner know. It has to be done each time for each product. This extension also allows you to easily copy the custom options from one product to other just with the help of SKU and admin interface. This feature not only helps speed up the inventory management in Magento but also reduces the chances of human errors.
Download Blog